January 30, 2023 - 1:00pm
Freeride Progression - February Newsletter
Introduction by Freeride Program Progression Team Athlete, Violet Kastor
In January, the Freeride Progression Team has been working on new, fun, and interesting skills! One skill we've been working on is doing 180s both directions. We try to do 180s off of side jumps on Teewinot. Another skill we've been working on is putting forward pressure to the front of our boots. Some people say, "Make grape jelly! Squish some grapes!" This helps with putting that forward pressure on.
We've also been working on popping off of jumps. We do this everywhere. Off of side jumps, in the terrain park, anywhere you can think of! This skill is really important because then you can do cool tricks and clear the jump.  All of these skills depend on people's ability levels and age. Everyone this year has made progress in these skills. Hence the name Progression. All in all, everybody on the Progression Team is learning amazing, exciting skills.
Thanks Violet for contributing to our newsletter!  Your contribution to this letter and to our learning community has been so amazing.  We are lucky to have you as a part of our team:)
Freeride Program Happenings
January has been a busy month for the Freeride Program. In addition to our weekly training, we've had a robust competition schedule. The Freeride Program started off the month with our first event of the year, a USASARail Jam and two USASA slopestyle events at JHMR. Among the 27 JHSC athletes who competed, we had 12 podium finishes. The following weekend, we had an avalanche awareness day with the JHSC Backcountry Program, where JHSC athletes hiked/skinned Snow King and spent time with American Avalanche Institute (AAI) instructors learning backcountry and avalanche safety skills. Finally we hosted an IFSA regional event at JHMR; we had 39 athletes compete, 9 podiums, and a first place finish by Ashe Bessette in a very competitive 12-14 male freeski group.  —Freeski Head Coach, Matt Newton
USASA Competition
USASA is our nation's governing body supporting young athletes who are pursuing Olympic disciplines.  
Above Freeride's videoographer and alumni snowboard athlete, Cam Walters, made a video recaping our USASA event!
IFSA Big Mountain Event
Avalanche Awarness Day
The Freeride Program teamed up with the American Avalanche Institute (AAI) to work with our community of athletes to learn about the basics in backcountry travel, avalanche awareness, snow science, group travel, and how to use the safety gear when traveling (snowboarding and skiing) in the backcountry.  We had athletes tour and boot pack over a fifteen hundred feet to the summit of Snow King, and then they learned new skills and participated in drills using their avalanche gear.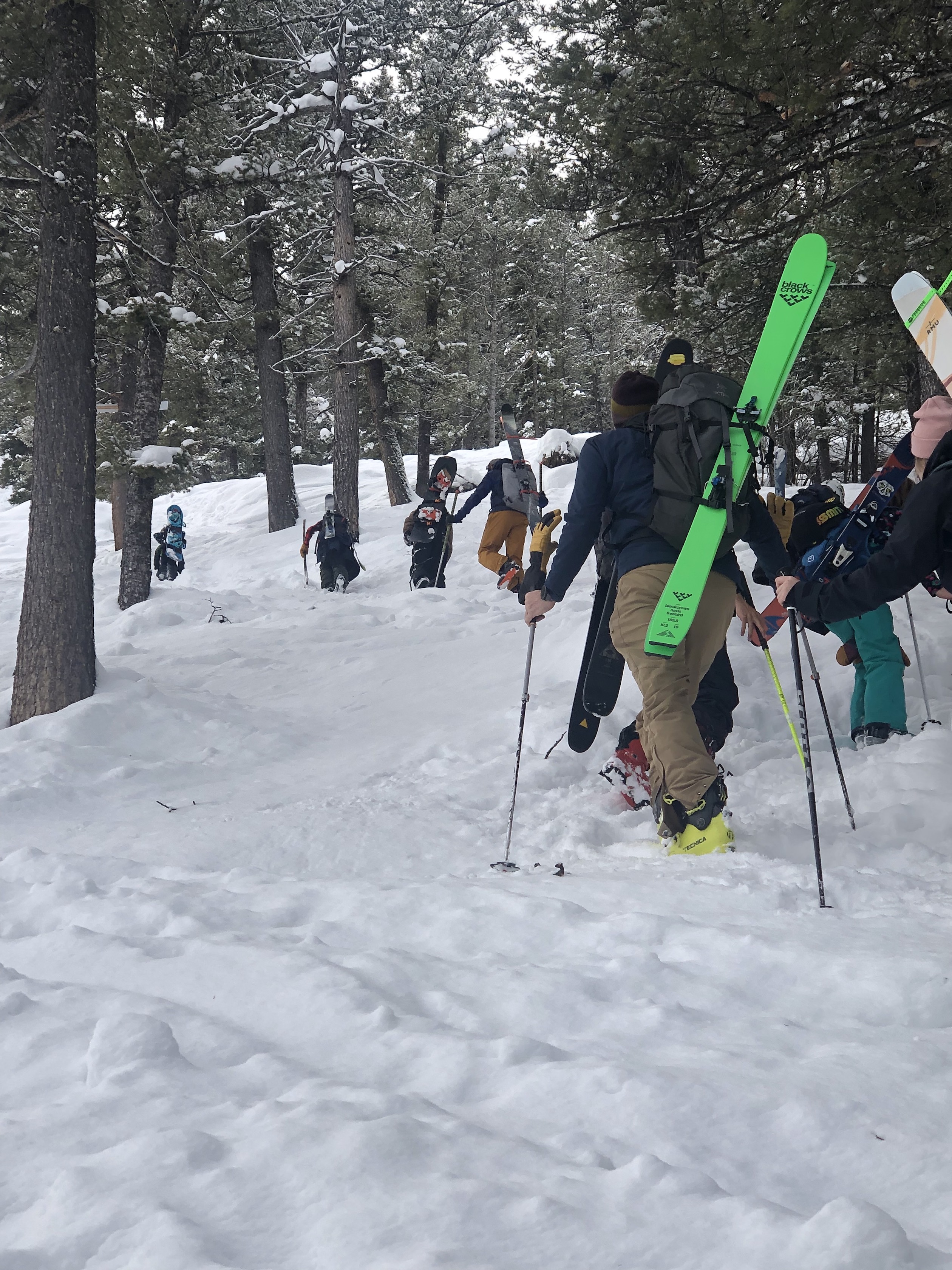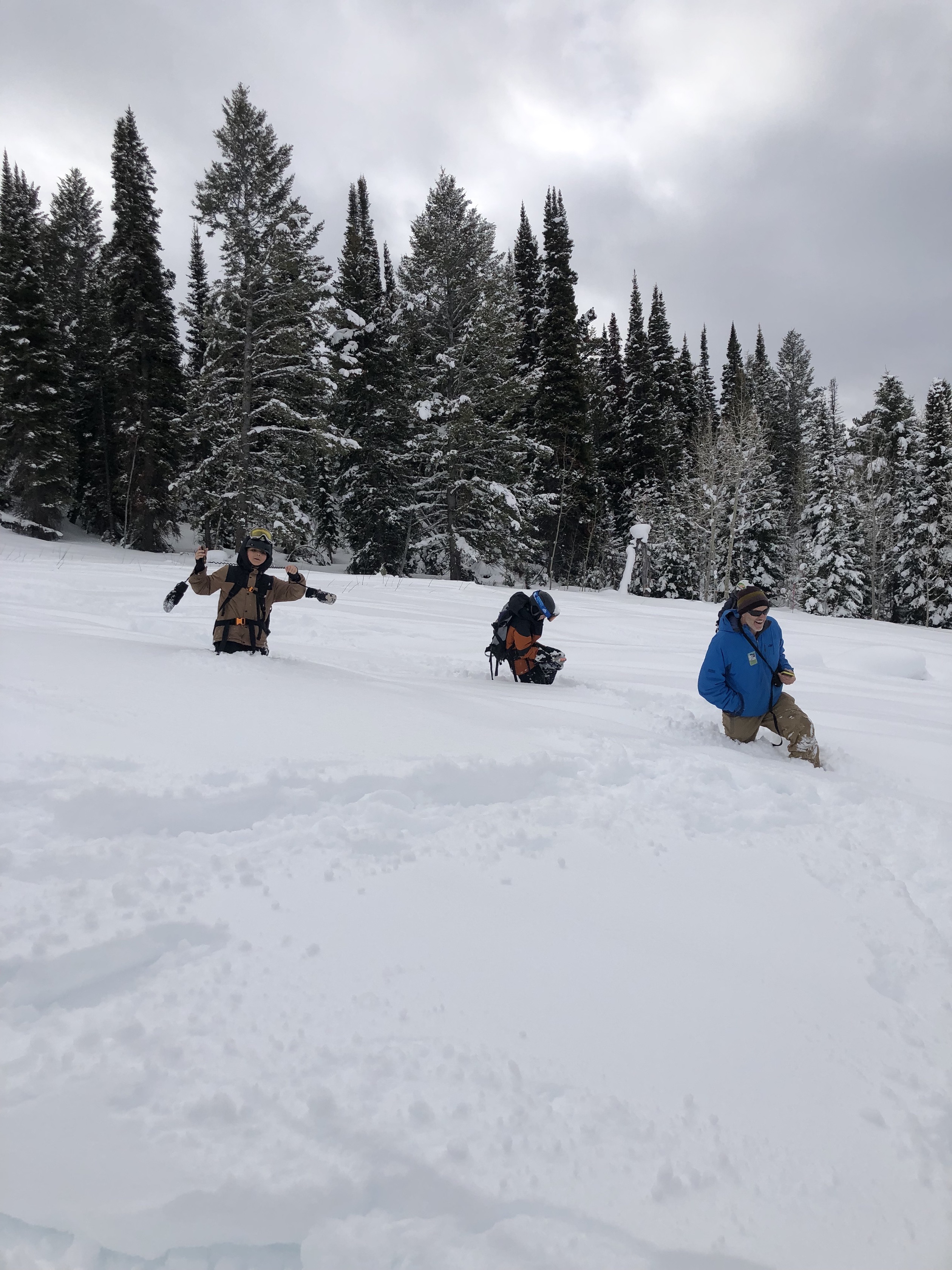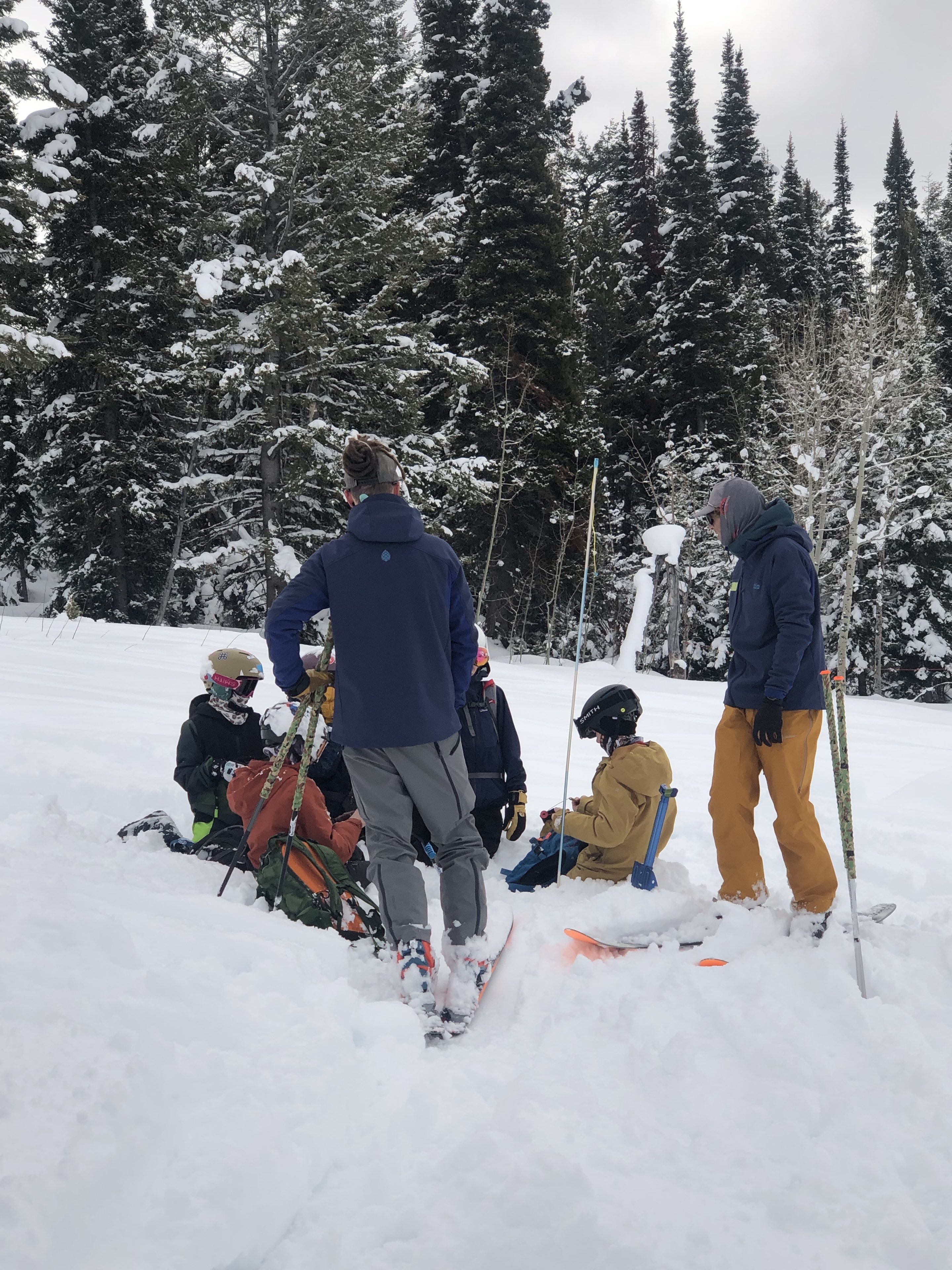 As the Freeride Program moves into February, we have an even busier competition schedule.  You can follow us on Instagram for more up to date information about our IFSA, USASA, and Wednesday Night Lights competition. If you would like to get involved, support, or would like to learn more about our programming, events, and travel opportunities, please contact Program Director, Andy Lex at andy@jhskiclub.org.
Stay warm & think snow!