September 4, 2023 - 12:10pm
Coaching Positions
Alpine is currently accepting applications for coaching positions, if you or anyone you know is interested, please send a resume with professional references and cover letter to kwaddle@jhskiclub.org.
Internal Gear Night (Used Gear) - September 14
The Alpine Program will be hosting our annual internal gear swap in the Snow King Lodge Room on Thursday September 14th, from 5-7pm! The internal swap is for families that would like to buy and sell used or new gear to/from other members of the JHSC Alpine! This is a great opportunity to get ready for the season without paying full price for new equipment! We will have coaches present to help with sizing and help answer any questions you may have! Please join us and help the next generation by selling your unwanted gear! JHSC will provide a space for families to sell and buy and coaches but we will not facilitate any piece of the transactions! Bring your gear to sell and/or come to see what JHSC families have to offer!
Ski Rep Equipment Night (New Gear) - September 18
On Monday September 18th from 4-7pm we will have our regional ski rep night in the Snow King Lodge Room! This event is for athletes of all ages who are looking for new gear for the season! Athletes will be able to see the new products, get sized up and place their order! Coaches will be present to help make the process easier and answer any sizing questions you may have! We will have reps from most brands: POC, Head, Fischer, Dynastar/Lange, Rossignol, Volkl, Marker, Dalbello, Nordica and Atomic!
Summer/Fall Camps & Dryland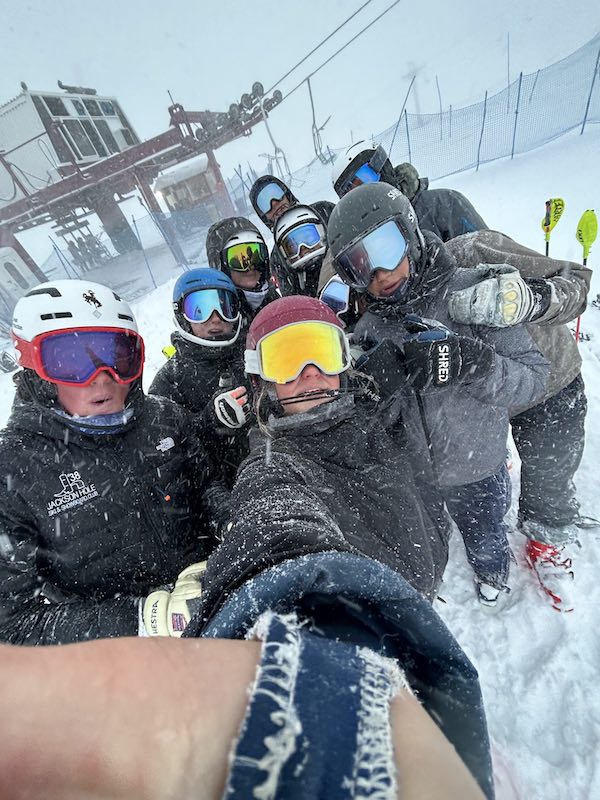 The FIS team just returned home from 2 weeks in El Colorado, Chile for a productive on snow training camp! This was the first time that JHSC alpine has taken a team to South America during the summer months! Seems like it will not be the last!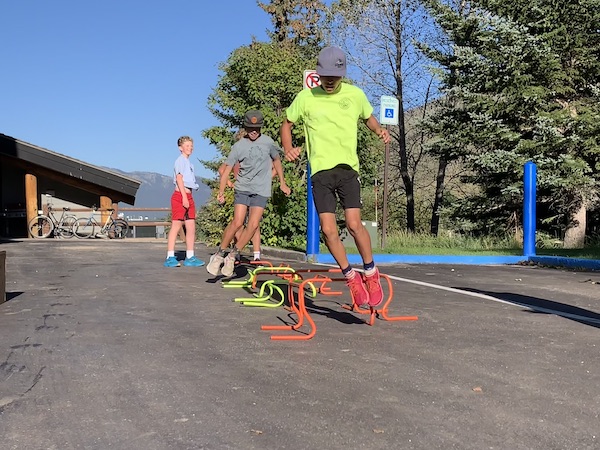 Summer dryland is slowly coming to an end with the start of the school year. Our athletes have been working incredibly hard 5 days a week since the spring to get their bodies and minds ready for the season ahead! With school starting, we will be moving from early morning workout sessions to after school!
Dryland Schedules for 2023-2024
FIS : Monday - Friday
U16 : Monday - Friday
U14 : Tuesday - Thursday
U12 : Tuesday & Thursday
U10 : Wednesday & Friday
2-Day & Rockchuck : No dryland
Important Fall Dates
Sept 5 – U14 Dryland Begins
Sept 9 – Old Bill's Fun Run
Sept 14 – Internal Gear Night(Used)
Sept 18 – Rep Equipment Night(New)
Sept 19 – U12 Dryland Begins
Oct 11 – U10 Dryland Begins
Oct 24 – U16 Team Meeting
Oct 25 – U14 Team Meeting
Oct 27-28 – Ski Swap
Nov 7 – U12 Team Meeting
Nov 9 – U10 Team Meeting
Nov 10-19 – U16/U14 Fall Camp in Panorama, Canada
Nov 14 – 2 Day Team Meeting
Nov 28 – Rockchuck Team Meeting
Dec 9 – Ski Ball
Quote : "Success is peace of mind, which is a direct result of self-satisfaction in knowing you made the effort to become the best of which you are capable."  - John Wooden