Freeride Program May Newsletter
Despite what mother nature is expressing, we have officially wrapped up our 2022/2023 Winter programming here at the JHSC Freeride Program. We experienced exponential growth with athlete enrollment this year, we had notable growth in athlete development, we hosted some really amazing events (USASA, IFSA, WNL Rail-Jam), and we had many invites and some notable finishes at national level competitions. The season's successes came from the athletes involved, the support from our families, and the coaches who worked tirelessly on the weekends and evenings to ensure we delivered a world-class program. Thank you all for your support and commitment to this competitive youth program – I appreciate you so much!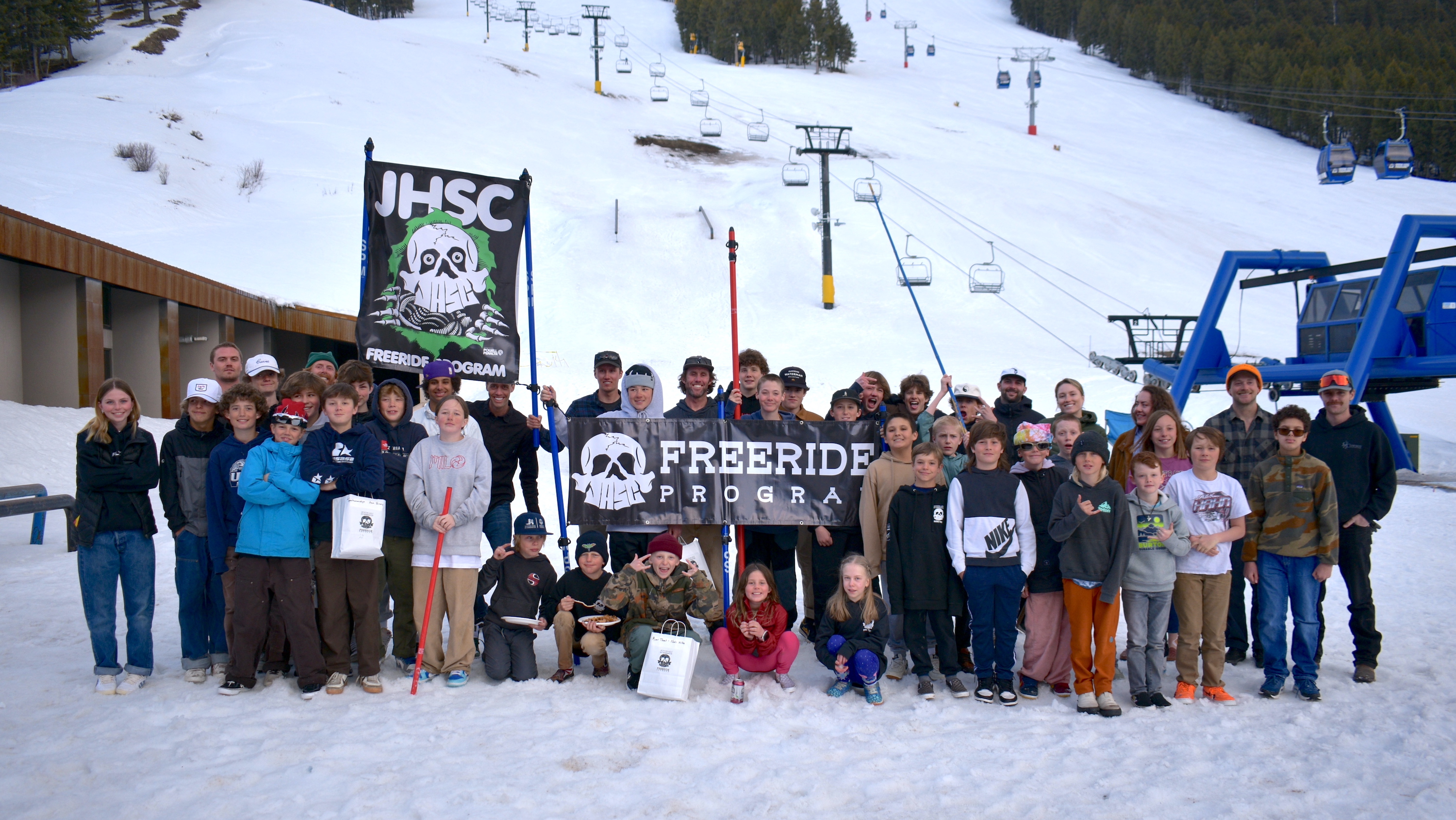 2022/2023 Team Picture (Snowboard & Ski)
Wrapping up the year, we want to honor the Freeride Program athletes that were nominated and awarded for embodying the JHSC core values. Listed below are the names and pictures of the 2023 core value winners within the JHSC Freeride Program and some end-of-season Freeride Program-specific awards.
Fun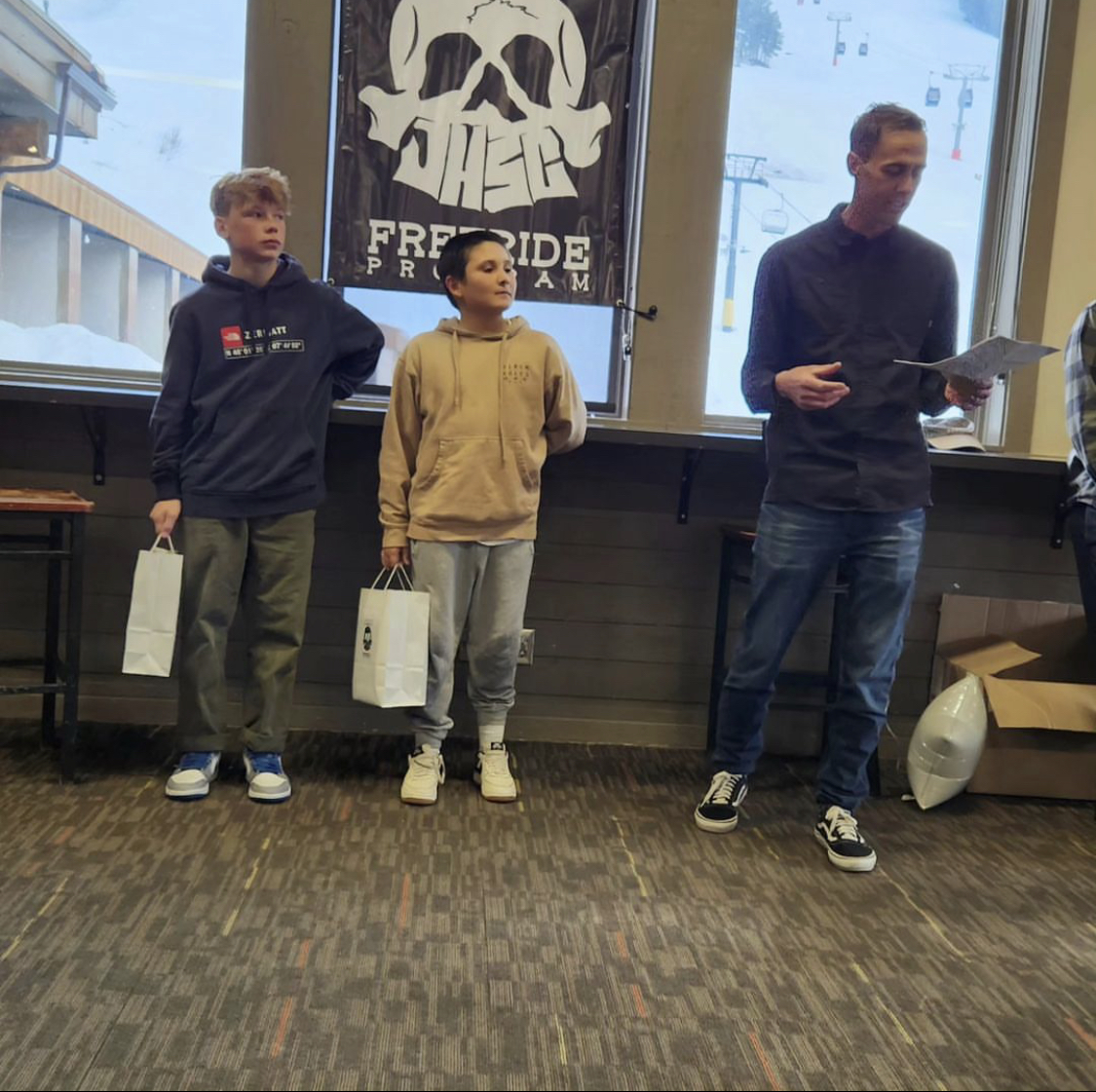 Fun Winners: Noah Robertson (Snowboard) & Mylo Iguchi (Snowboard)
Commitment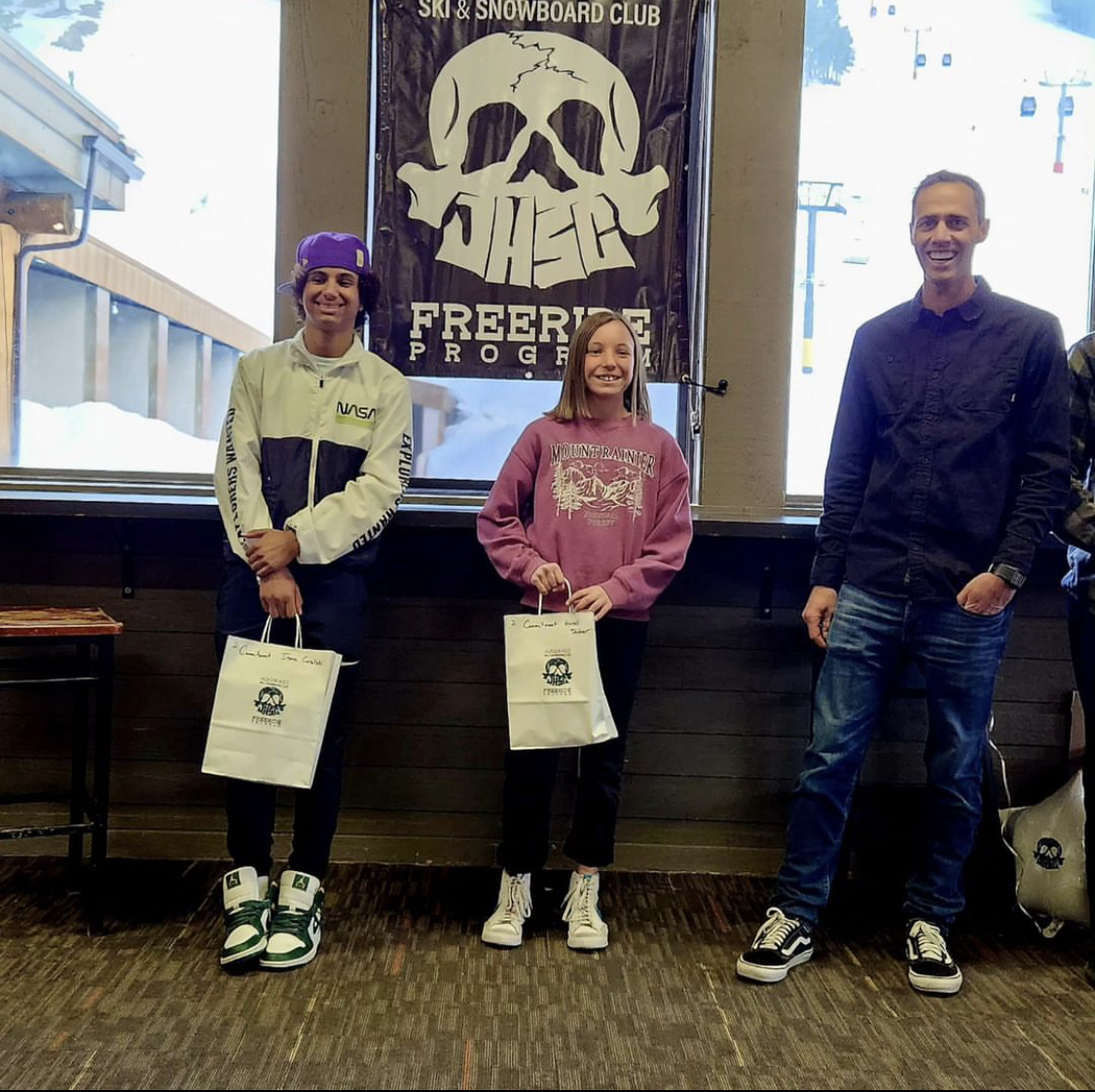 Commitment Winners: Isaac Goralski (Freeski) & Hazel Shidner (Freeski)
Teamwork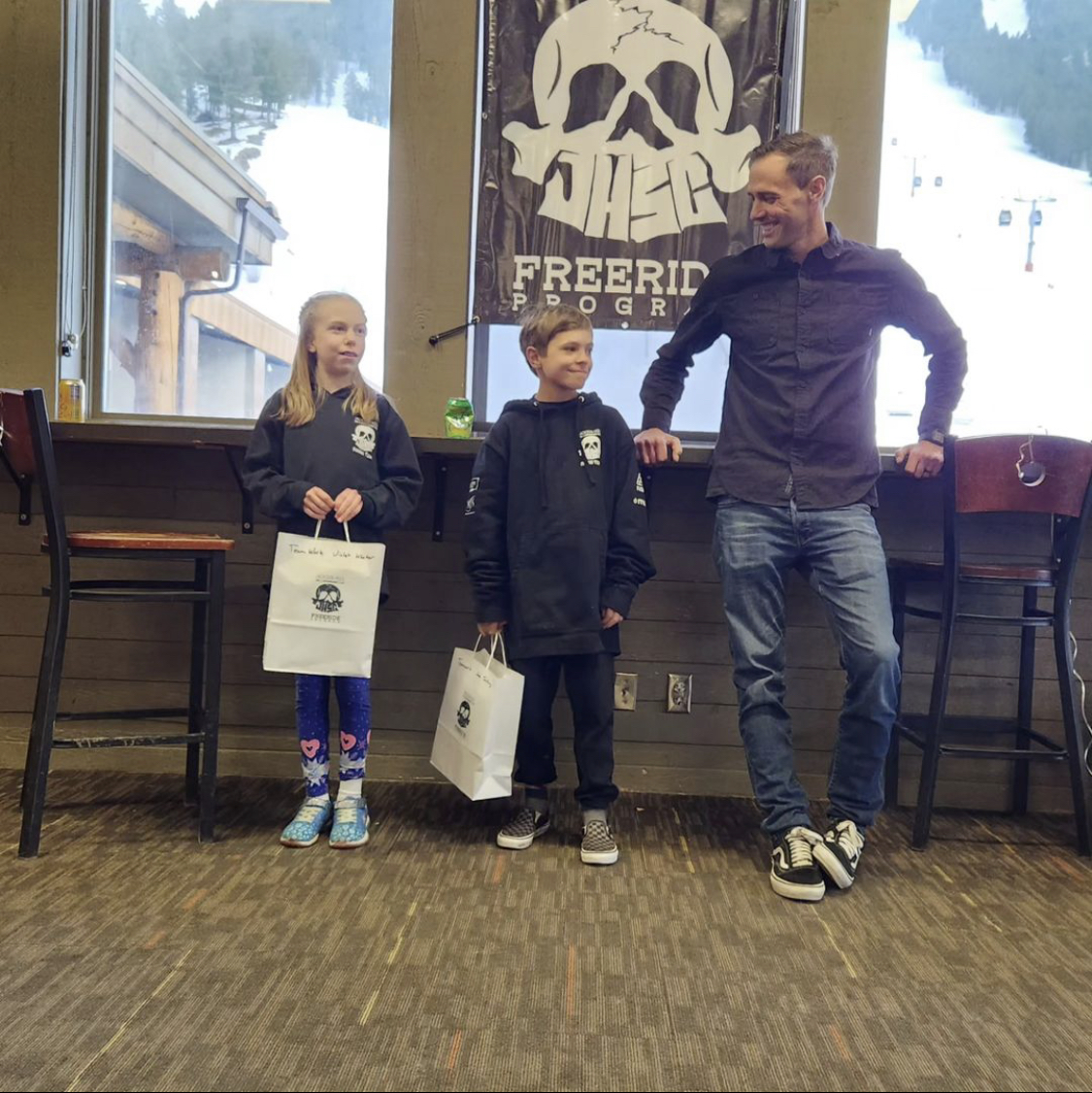 Teamwork Winners: Violet Kastor (Freeski) & Andy Schilling (Freeski)
Sportsmanship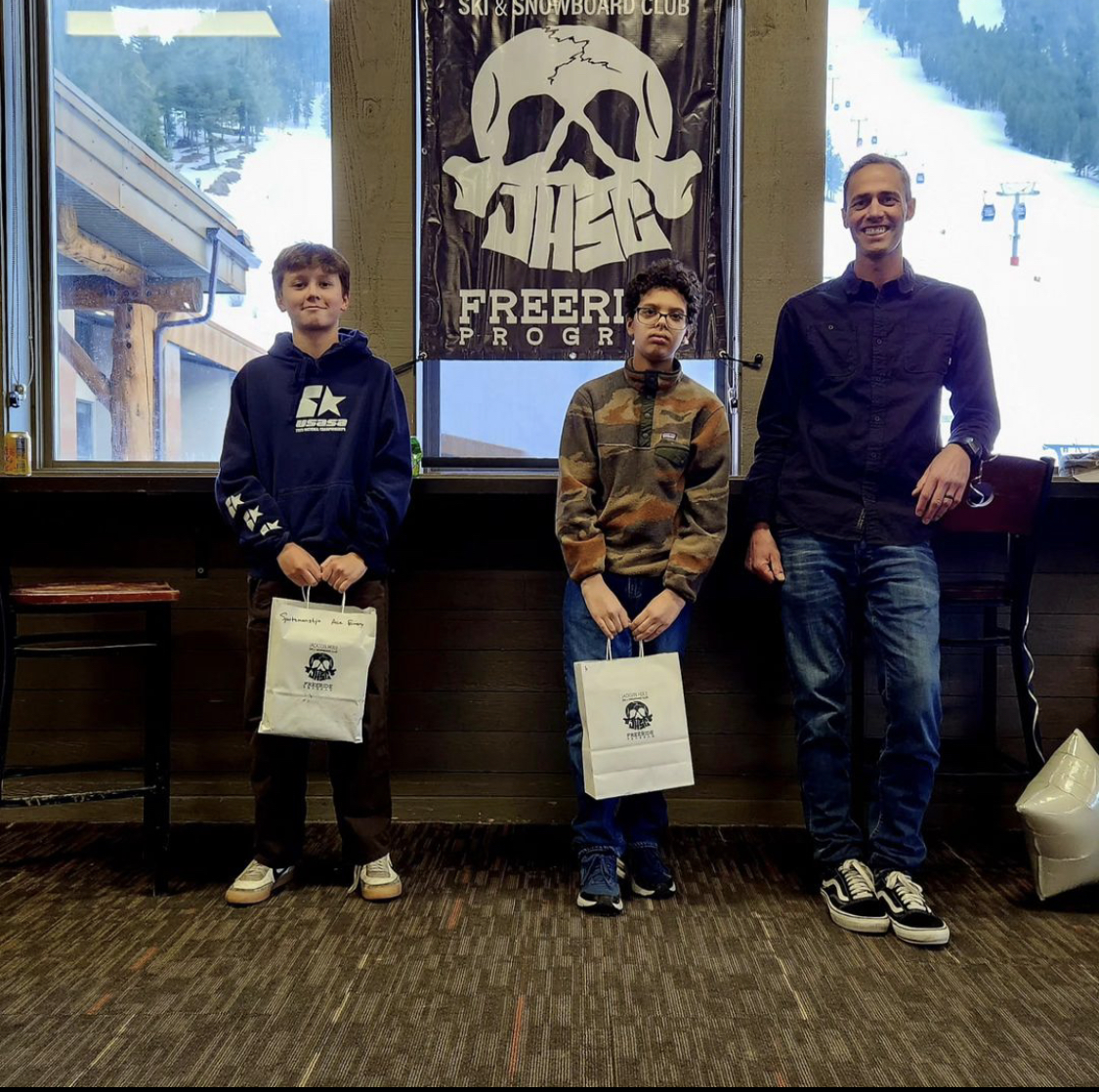 Sportsmanship Winners: Ace Emery (Snowboard), Elijah Cheston (Snowboard) & Piper Grohne (Freeski, not pictured)
Competition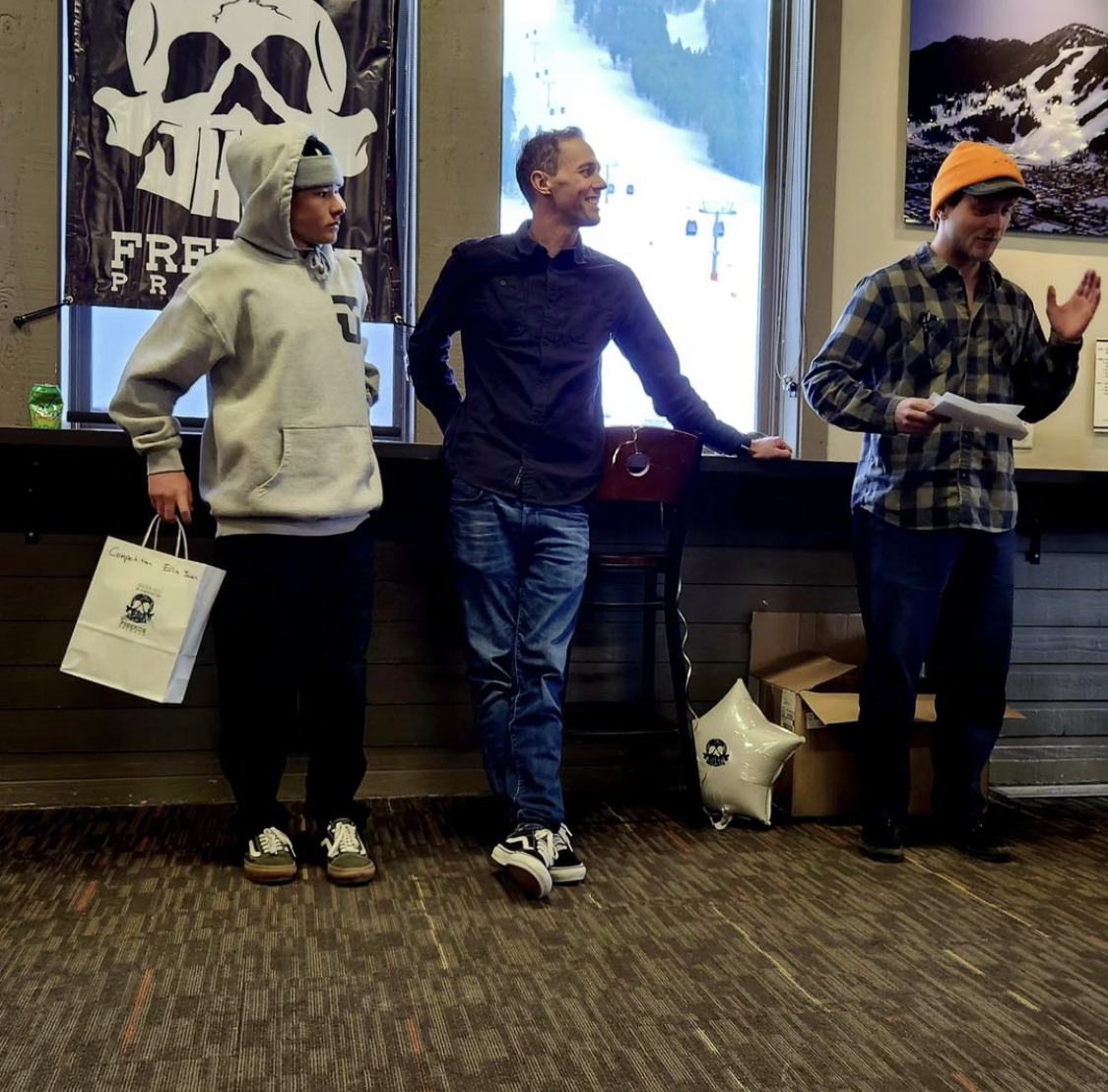 Competition Winners: Ellis Swain (Snowboard), Tia DesLauriers (Freeski, not pictured) & Grace DesLauriers (Freeski, not pictured)
Minor Threat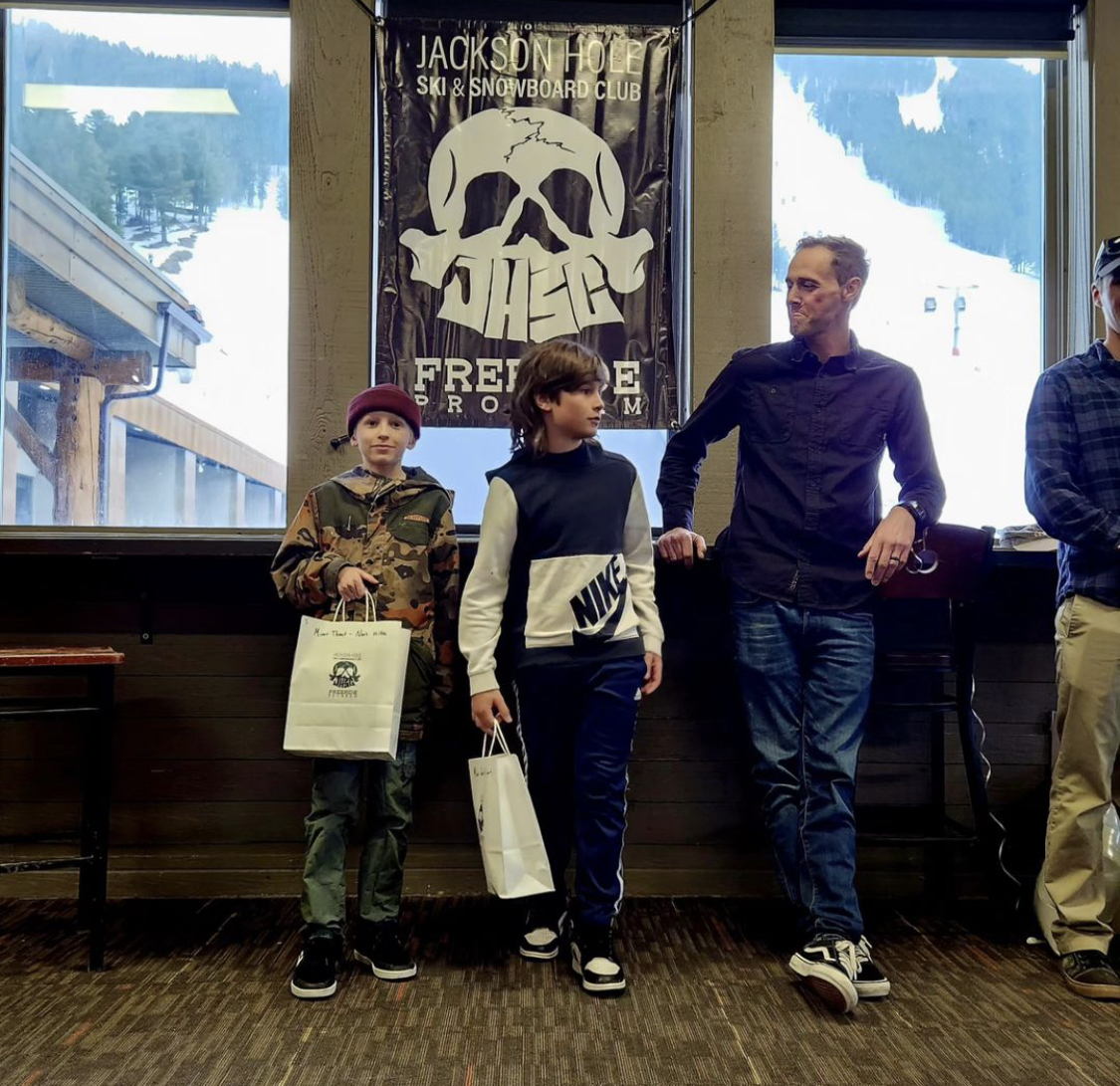 Minor Threat Award: Noah Hilke (Snowboard) & Zach Lighthart (Freeski)
Top Gun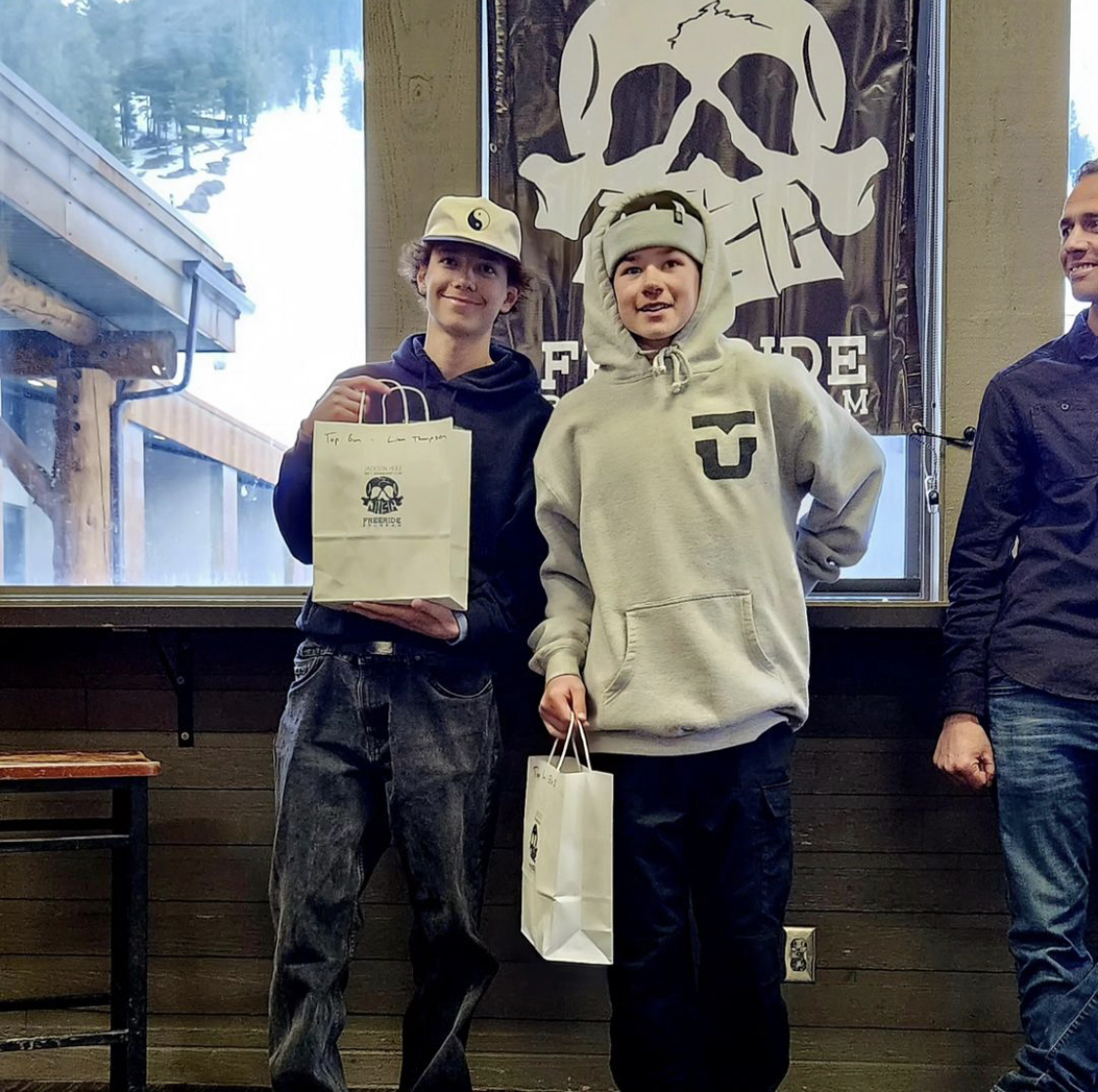 Top Gun Winners: Liam Thompson (Freeski) & Ellis Swain (Snowboard)
Tony "Pardee On" Award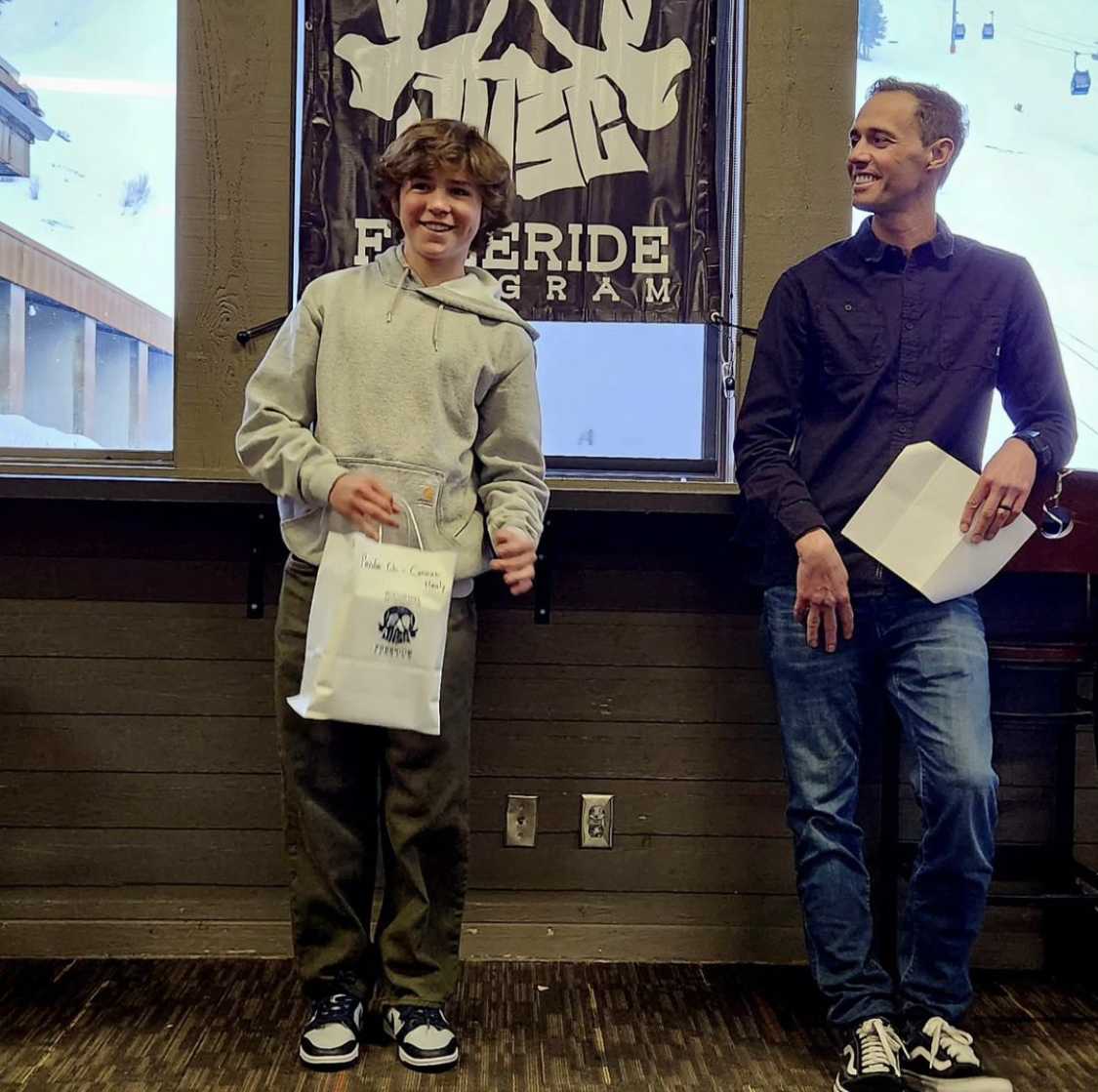 Cormac Healy (Freeski)
Athlete Performance
This year we really leaned into the competition domain here in the Freeride Program. 19 out of our 67 Athletes competed at the national level. We had athletes compete in regional and national USASA/Future halfpipe, slopestyle, rail-jam, and skier/boarder cross events. In big mountain vertical, we competed and had multiple podium sweeps in our regional IFSA events and several podiums at IFSA national-level events. We competed at USASA Nationals in both snowboard and freeski competitions, and we sent one athlete to the IFSA NorAm competition in Kicking Horse, Canada. Listed below are top-10 finishes at end of the year National competitions and some noteworthy finishes.
USASA Nationals 2023 Top-10 Results
Zach Lighthart: Freeski 4th place skicross
Liam Thompson: Freeski 6th place skicross
Winston Ochs: Freeski 9th place skicross 
Zach Lighthart: Freeski 10th place railjam
Ivy Swain: Snowboard 8th place Halfpipe 
IFSA 2023 Notable Results
Jack Kilmain: 3rd IFSA National (Grand Targhee, ID)
Grace DesLauriers: 3rd IFSA National (Big Sky, MT)
Jack Kilmain: IFSA NorAm invite and 36th-place finish
Despite our 2022/2023 winter season wrapping up, our program is keeping the foot on the gas and is offering three camps for current Freeride Program athletes this summer. For athletes in the big-mountain domain, we are doing a Beartooth Pass camp.  We are also taking kids for the third year in a row to Woodward at Copper, in Colorado. We will wrap up our summer training when our Competition Team athletes head to Mt. Hood, Oregon, to train at Windell's/HCSC. To attend a JHSC Freeride Program camp, you must be a member of the JHSC Freeride Program or receive approval from both Matt Newton (Head Freeski Coach) and Andy Lex (Program Director).
Big Mountain Camp.  Beartooth Pass, MT.  Dates:  6/9 – 6/11.  Space available: please email Head Freeski Coach, Matt Newton at mnewton@jhskiclub.org if you are interested.  
Woodward at Copper.  Copper Mountain, CO.  Dates:  6/17 – 6/24.  Sold Out.
Windell's Ski & Snowboard Camp.  Mt. Hood, OR.  Dates:  7/16 – 7/22.  Sold Out.
For those who are looking for skateboard camps, we have both beginner and advanced camp offerings throughout the summer. Our local skateboard park is getting rebuilt, so we will be traveling to skate parks in our region. We will drive athletes to Alpine and Pinedale, Wyoming, and Driggs and Idaho Falls, Idaho, to skate almost every week of the summer.  If you are looking for a great transferrable learning opportunity for your freeski or snowboard athlete, these skate camps are really fun! 
CLICK HERE to learn more about dates, pricing, and how to register.
Thanks to everyone in the Jackson Hole community who pitched in this year to make our season such a success. We had so many volunteers, support staff, coaches, and local and national businesses that contributed so greatly.  If you would like to learn more about the JHSC Freeride Program, our events, camps, or sponsorship opportunities, please email Program Director Andy Lex at andy@jhskiclub.org to learn more.
Think Spring,
Andy Lex & The Freeride Program