Summer Training Underway
The first week of June signifies our first complete week of training for Prep and Comp team athletes. Prior to this week athletes have been busy with their fall sports and easing back into a summer training routine with six team training sessions. We encourage year round activity in an organized fashion, but also emphasis the value in athletes establishing an individual training plan during the off season months. Comp team athletes understand how to balance a basic training plan that incorporates rest and recovery, strength training and a mix of low intensity activities like running, hiking, biking, kayaking, climbing, and swimming. They are given free reign to design their May training block as it is intended to be a preparatory phase before the base endurance phases of team summer training. 
Prep and Comp team athletes will begin June training with physical assessment tests in order to establish baseline results for the summer.  Tests included a double pole time trial, a strength test, the 3000m track time trial, and a trail run time trial. The goal of this first test week was to establish a baseline and give athletes an opportunity to set process goals in the next training block to accomplish their desired outcome goals for the next test week. The team usually goes through 4-5 test from June to November. Check out the links below for an archive of JHSC nordic athlete test results.
Outstanding Achievements
Year after year we see outstanding athletic and academic achievements for JHSC Nordic athletes. The sport attracts individuals that seek out challenging situations and personal growth opportunities, but we like to think their involvement with JHSC and the sport provides some structure and opportunity to succeed athletically, academically and as a human being.  Congratulations to all JHSC Nordic athletes for stepping up to train and compete in one of the most challenging sports in the world!
Congratulations to Comp team athlete Elijah Weenig for being selected to participate in the National U.S. Ski & Snowboard U16 Camp in Lake Placid, NY this summer. 20 of the best U16 athletes are selected to participate in the camp based on their results at Junior Nationals. Elijah is ranked 8th among the top 20 athletes. The complete ranking list can be found here. 
Congratulations to Comp team athlete Annabel Hagen for being selected to participate in the U.S. Ski & Snowboard Regional Elite Group camp in Park City this summer. 12 of the best U18 athletes in the Western Region are selected to participate based on their results at Junior Nationals. Annabel is ranked 6th among the top 12 athletes. The complete ranking list can be found here.
And finally congratulations to Comp team athlete and graduating senior Jack Cornish for his National Merit Scholarship award! Check out the JH News and Guide Article . "Winning the scholarships puts the two students in the top 0.5 percent of test takers. They are given to finalists in each state judged to have the "strongest combination of accomplishments, skills and potential success in rigorous college studies," according to the National Merit Scholarship Corporation."
Martin Hagen, Pam Weiss - U.S Biathlon Hall of Fame
Jackson locals and ski club supporters Martin Hagen and Pam Weiss have been inaugurated into the U.S. Biathlon Hall of Fame. Congratulations and thank you for being a roll model for our young athlete! Check out the JH New & Guide Article - Weiss, Hagen named to U.S Biathlon Hall.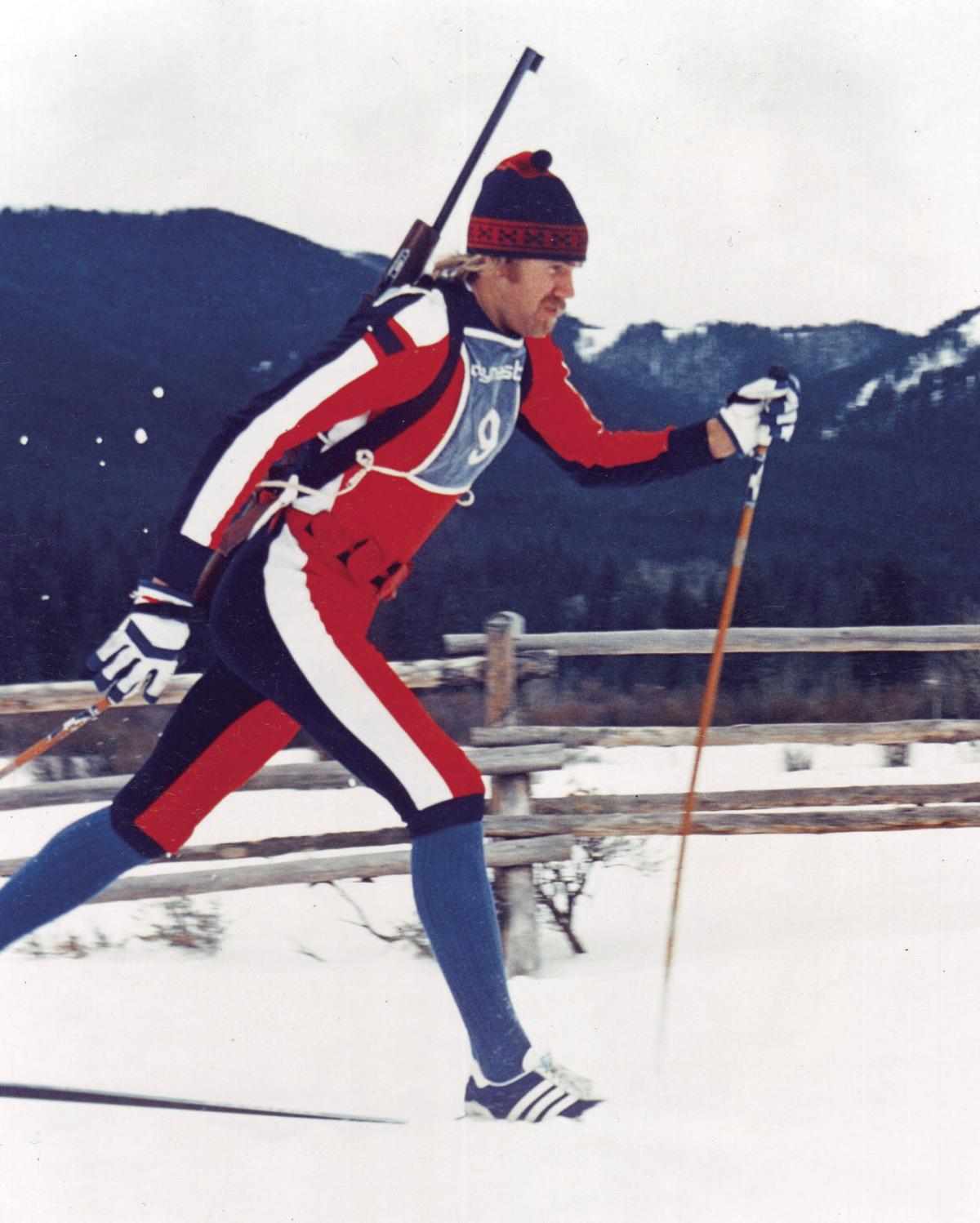 Summer Training Options & Program Fees
As the program grows it's important that we remain inclusive and offer every possible option for athletes to progress through the pipeline. It's also important that we keep the integrity of a high level training program in tact as more athletes come into the picture. We have added two coaches to the Prep & Comp summer program. Sevi Hagen and Nick Lovett will bring direct collegiate level experience to the program for athletes on the rise. Sevi was also the Lollipopper/Teewinot Coordinator this past season and will be helping Devo coach Rob Murphy run Dev and Junior summer training on Monday and Wednesday evenings.
JHSC Nordic summer staff includes, Nordic Program Director/Head Coach - Ben Morley, Prep/Comp coach-Scott Lacy, Summer Prep/Comp Coach- Nick Lovett, Summer Prep/Comp/Devo/Junior (Lolli/Teewinot winter) coach Sevi Hagen, and Devo head coach Rob Murphy.
For a complete outline of JHSC Nordic summer training, check out our Summer Training Webpage. 
New this year, we will be offering a Strength & Conditioning Only program for the Comp and Prep Team. Athletes will join for the regular Prep & Comp strength training sessions on Monday and Wednesday evenings. This option and training plan suits athletes that want to establish a foundation for Nordic skiing, still stay connected with the sport, and have other summer commitments.
Below is a preview of the 2018/19 program fee structure. If you have questions as to which program or training plan best suits your athlete, please be in touch with Nordic Program Director Ben Morley - bmorley@jhskiclub.org
| | |
| --- | --- |
| Comp Team | Program Fee |
| Full Time Year Round | $3,500 |
| Summer Strength Monday, Wednesday evenings only | $600 |
| Fall | $1,050 |
| Winter | $2,500 |
|   |   |
| | |
| --- | --- |
| Junior | Program Fee |
| Summer (all) | $525 |
| Summer (per session) | $30 |
| Winter | $1730 |
| | |
| --- | --- |
| Teewinot Team | Program Fee |
| Winter | $460 |
| | |
| --- | --- |
| Prep Team | Program Fee |
| Full Time Year Round | $3,300 |
| Summer- 3 days, 5 sessions | $850 |
| Summer Strength Monday, Wednesday evenings only | $600 |
| Fall | $800 |
| Winter | $2,200 |
| | |
| --- | --- |
| Development Team | Program Fee |
| Summer (per session) | $30 |
| Winter | $790 |
|   |   |
| | |
| --- | --- |
| Lollipopper Team  | Program Fee |
| Winter | $300 |