December 13-15 Brighton Utah Training Camp 
The JHSC Freeride Program just completed our first training trip of the year. In preparation for upcoming USASA competitions, we traveled to Salt Lake City for a couple days at Brighton Resort. Brighton is an amazing little resort off the beaten path from the Park City scene. It has the best of both worlds, with an awesome terrain park and some steep terrain for free-riding. With a big storm in the forecast, everyone was excited to head down and get some great shredding in!
Day one we woke up to 12" overnight on top of 16" from the day before. After fighting chains and traffic in Big Cottonwood Canyon, we finally made it to the resort in time for some early tracks! Conditions were all time and we headed straight to my favorite lift in Utah, Milly Express. The terrain off Milly is full of cliffs of all sizes, with perfect natural jumps and transitions everywhere. The athletes were loving the terrain and cliffs, I think its safe to say everybody has a new favorite lift!
The next day the storm passed and the sky went blue. We warmed up with a couple more Milly laps, and then headed down to the terrain park for some focused training for USASA competitions. Everybody hit some new features and learned some new tricks! At the end of two long days of skiing all of the athletes wanted to keep going. I had to drag them off the hill at the end of the day! We loaded up the van and headed straight from the lifts all the way home to Jackson.
Our first training trip was very productive and also lots of fun! Moving forward, I'm excited to see our athletes take these new skills into the competition season!

Carve Clinic
On December 19th the Freeride Program held its first "Carve The King" carving clinic at Snow King Resort. Was a evening session full of slick turns and breakneck speed! Want to thank Ace Emery and Ben Stam for attending to build their skills and be faster riders. We hope to have more attendees at our next "Carve The King" clinic on January 16th. 4:00PM start time and end on-snow time at 6:00 PM, followed by video review until 7:00 PM at the club offices. This is a great chance for any athlete of any age to progress their skills and become more rounded in their skiing and riding. Hope to see you there!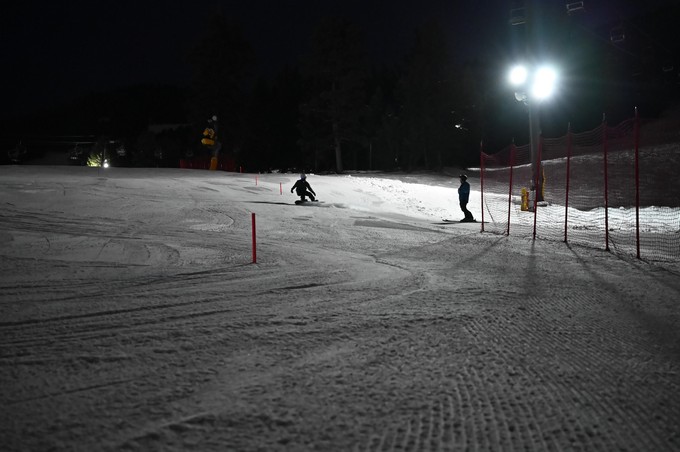 Holiday Camp
While the athletes had a break from school we made use of the extra free time with additional training days at JHMR.  These days were filled with an IFSA clinic, jump-building, Headwall hikes, Avalanche Awareness instruction, and general mountain merriment.  
Avalanche Awareness Day with AAI
Athletes learned the basics of transceiver searching, how to rapidly assemble a probe, and how to effectively dig as a group.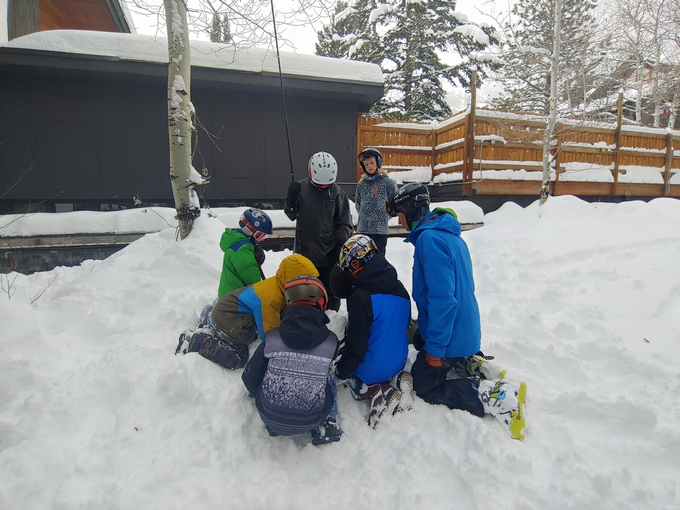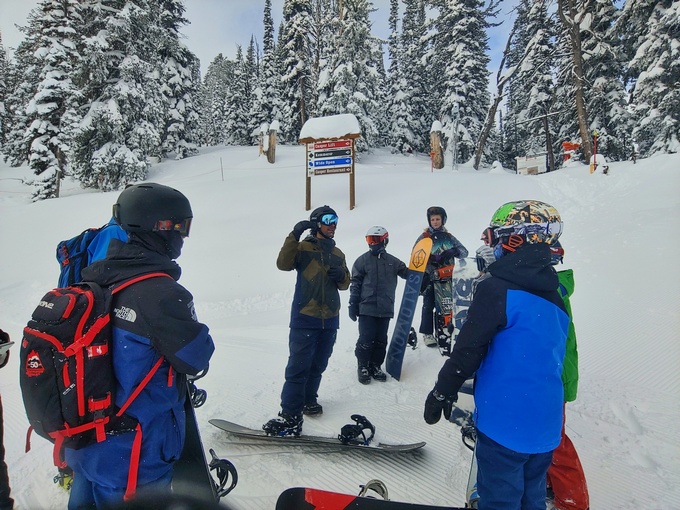 Jan 2, Grand Teton National Park Touring Day
January 15, Progression and Progression + Tune Clinic at Snow King Lodge Room, 4:30 PM - 6:15 PM
Tuning and equipment maintenance may not be everyone's favorite topic, but it is extremely important! Join us in our first ever Freeride Program tuning clinic. Headed by Coach Tristan and Coach Stosh we will cover tuning, maintenance, waxing, and discounts on services and tools. Progression and Progression + athletes are invited to attend, a smaller Shredders tuning clinic will be scheduled in the next month. Hope to see all Progression and Progression + athletes attend!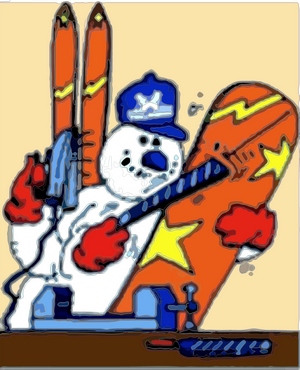 Neck Tubes are in!  Get them while they are hot!  Bring $20 to practice and your coach can get you covered. 
Spine Protection is available at Snow King Sports!  If you ordered a back protector, please pick it up.  If you need one Snow King Sports has you covered but limited stock is available.