December 27, 2022 - 12:10pm
The Backcountry Program is up and running!  The 4-month team officially kicked off the season at Snow King on December 1st. We have a big team this year with 20 athletes. Every member puts in hard work at practice twice a week after school, skinning up Snow King and working on touring skills.
Throughout the season, the athletes will ski in Grand Teton National Park or Teton Pass roughly every other weekend. The team will also travel to other backcountry skiing destinations, like our annual hut trip in Montana and 2nd annual spring trip to Europe. Athletes get opportunities to safely explore and learn about the terrain in their own backyard, as well as in other mountain ranges throughout the world.
The team also goes through the avalanche level 1 curriculum with the American Avalanche Institute. Thanks to our great returning coaches (Morgan McGlashon, Chance Burelson, and Gavin Hess) new coach Erme Catino, and partners like Exum Guides and AAI for making this all happen!
With the snowy start to the season, we were able to have our first outing in Grand Teton National Park in December.  Everyone did great with one of our best starts to the season yet. We split up into groups of 4 athletes with one guide and traveled to nearly 10,000' on runs such as 25 Short, Ullers Ridge, Mavericks, and more. For reference, these athletes hiked the same distance from the base area at JHMR to the top of Sublette lift—not an easy hike!  The rewards of this hard work were great views and untracked snow all the way back down. For several athletes, this was their first time ever hiking in GTNP in the winter on skins. For others who have a few years under their belt, they worked on refining their route finding, avalanche forecasting, and tour planning skills.
Our Mini Mountaineers begin in about a month: we will host our team meeting on January 24, at 5:45 PM, in the Snow King Lodge Room. 
Check out some of the 4-Month team's touring photos below. We're looking forward to a great season!
Quinlan, Niamh, and Shane near the summit of 25 Short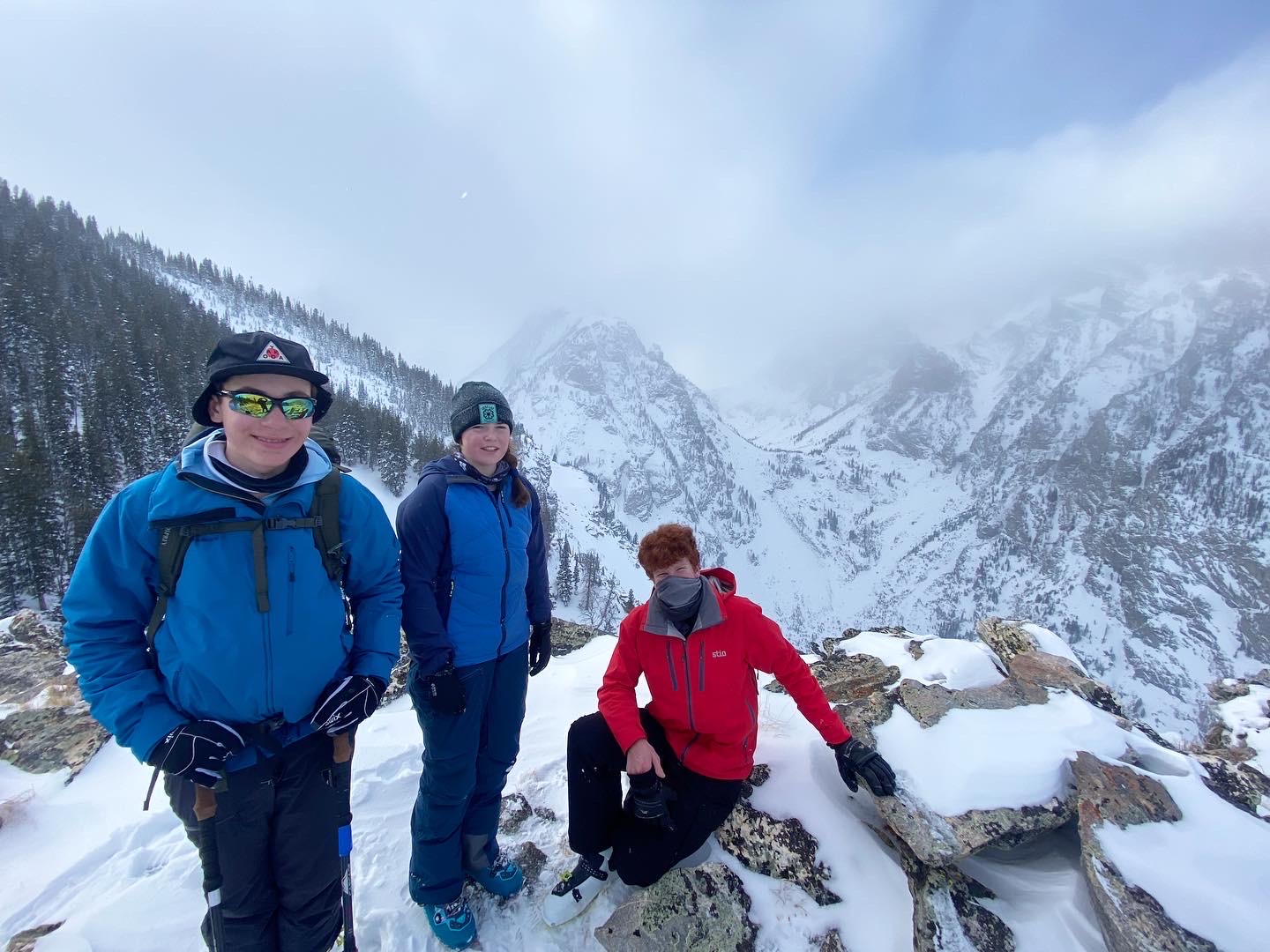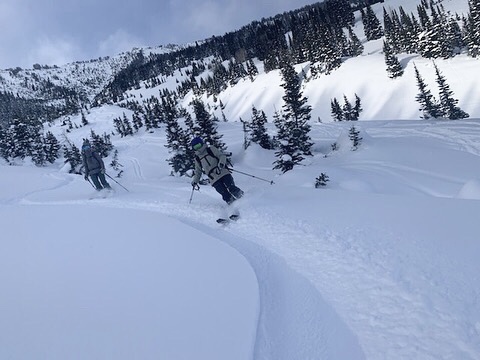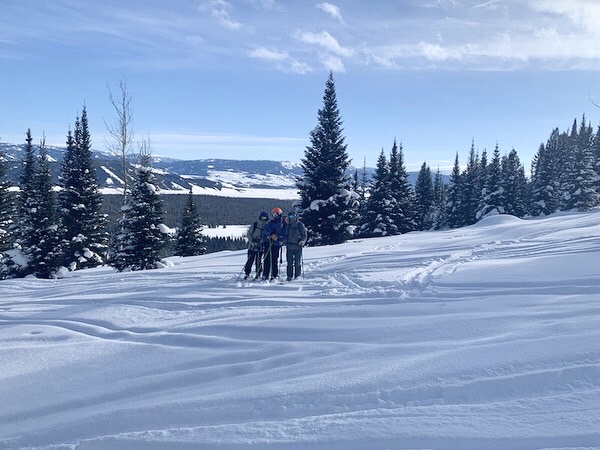 -20 degree below zero on Snow King, right before Christmas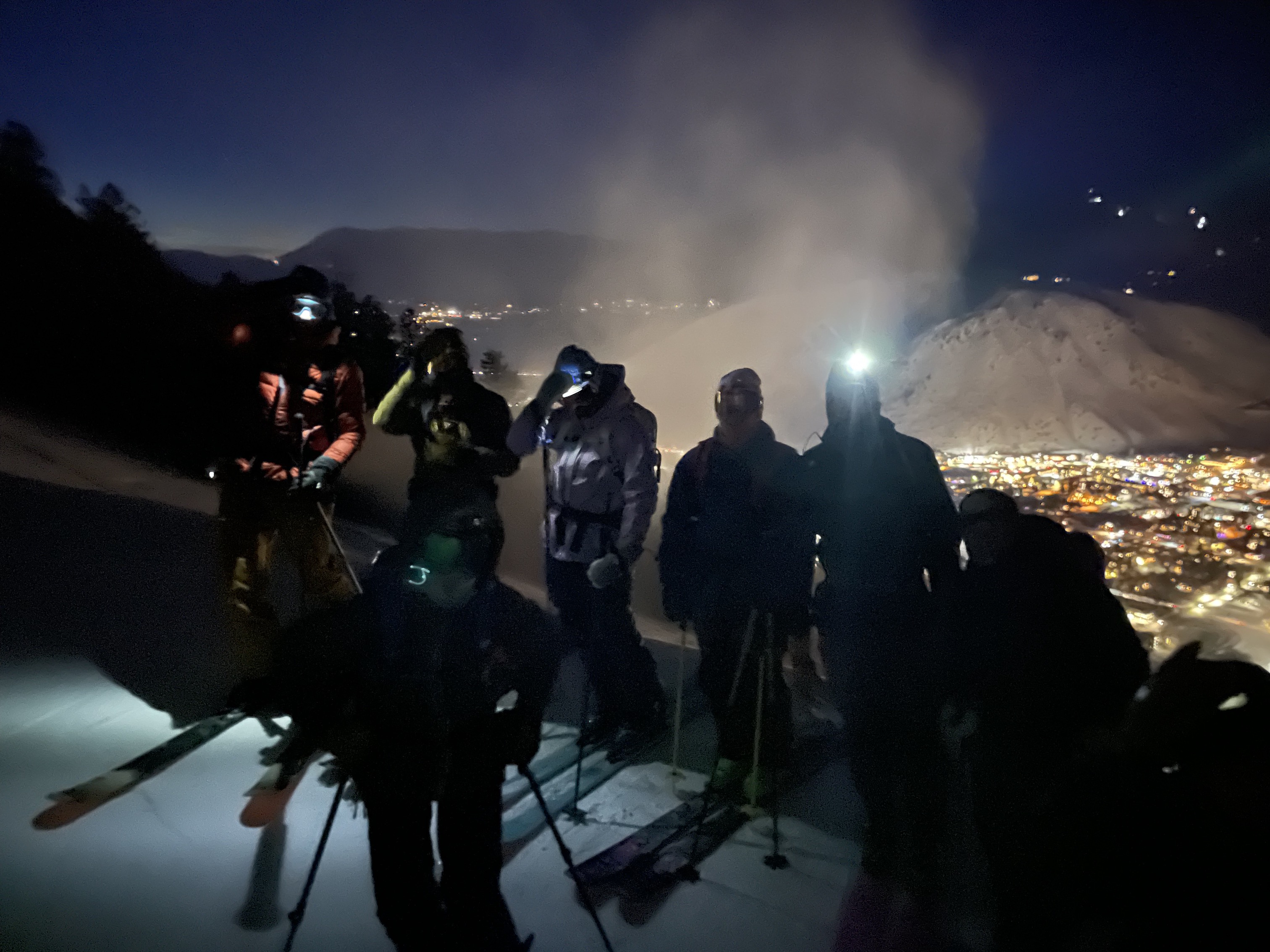 Liam, Tosh, Ava, and Mikey on Snow Devil Ridge