Freeride Program September Newsletter
The Freeride Program had a successful summer training on and off snow.  Many of our athletes learned new tricks on snow, in the skatepark, bouncing on trampolines, and flung dirt while mountain biking.  Not all training is done in the gym, and our athletes love kinesthetic learning!   
We're wrapping up summer with a fantastic mountain bike week-long camp with our partners at Jackson Hole Mountain Resort.  During this clinic, our athletes learned new mountain bike skills all while testing their abilities physically and mentally.  What a fun way to wrap up the final week of summer break.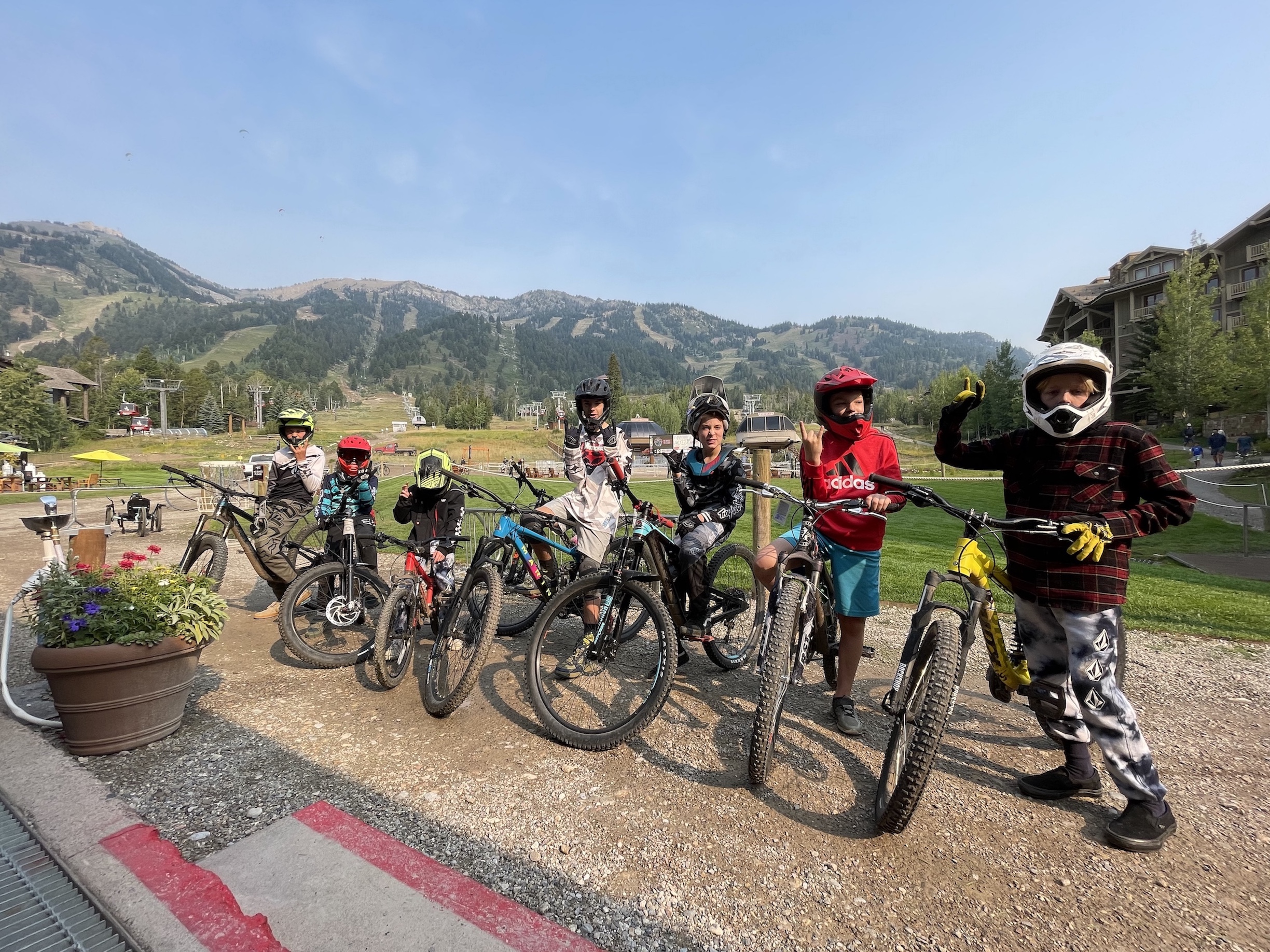 Above:  Freeride Program atheltes getting fired up for the day!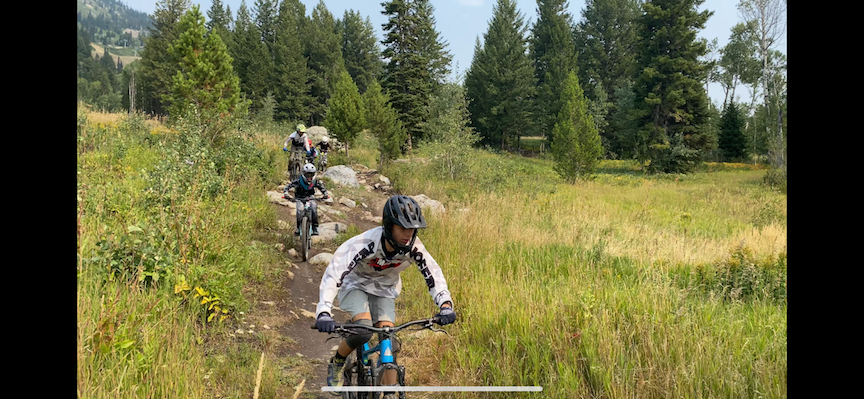 Above:  JHSC Freeride Program athletes spotting their line.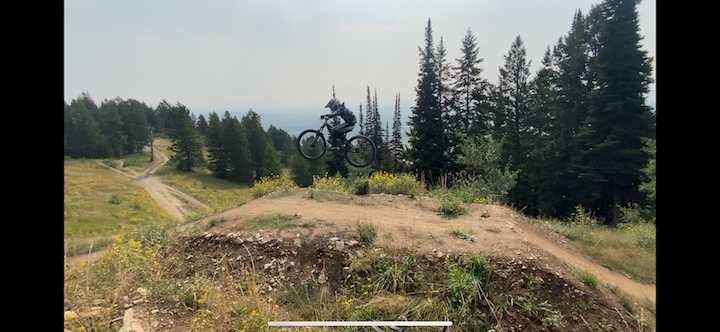 Above:  JHSC Freeride Program mountain bike athlete doing what we do best in the Freeride Program!
We've all noticed a chill floating on the breeze, which means fall is upon us.  Early bird registration is currently open for the Freeride Program's 2022 winter season.  If you haven't registered, please review the new program descriptions as there are many exciting changes.
For the 2021/2022 season, the Freeride Program has allocated notable funding to support athletes financially with program fees and with competitions.  
Here is how to apply for athlete scholarships – it's easy!
Age group 8-13 years of age
Please apply at Extracurricular Opportunity Scholarship through One22.  The JHSC partners with One22 and the Community Foundation of Jackson in supporting athletes in this age group.  The applications are reviewed by both JHSC and One22.
Age group 14+ years of age
Please email info@jhskiclub.org and Julie (office manager) will assign an application number and you will receive directions on how to apply on-line. 
If you have any questions about our winter programming, scholarships, or want to discuss how you can support or sponor the Freeride Program, please contact Andy Lex via email at andy@jhskiclub.org or by phone at 970-846-7093.
Respectfully,