Freeride Program October Newsletter
The Freeride Program has officially started up and dryland training is off and running!  We have completed our first week of strength and conditioning and big-air gymnastics training.  Our athletes are training four days per week in preparation for winter.
On Mondays, our athletes are working on their balance, endurance, and agility.  On Tuesday, our Team works with Freeride Program coaches (Matt Newton and Hunter Piggott) at Axis gymnastics where they are learning, refining, and practicing aerial maneuvers.  On Wednesday, you can find us in the JHSC gym with former US Boardercross Head Coach, Jeff Archibald, learning proper strength and weight lifting techniques to gain the strength needed to stay strong and perform this winter.  On Fridays, we wrap up the week with a fun day of skateboarding or hiking with Head Snowboard and Freeski Coaches.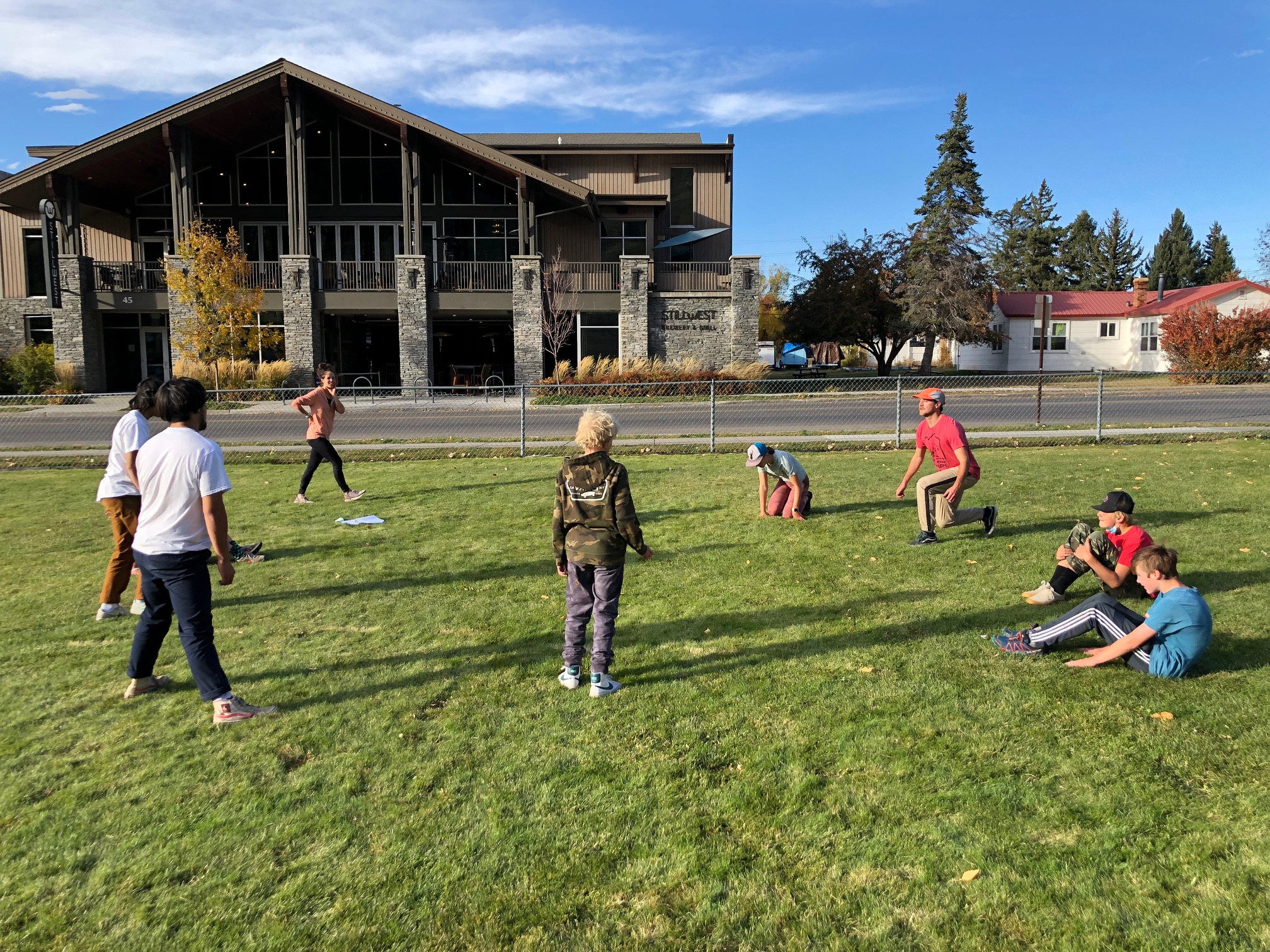 Above:  Freeride Program Athletes working on balance, strength, and agility.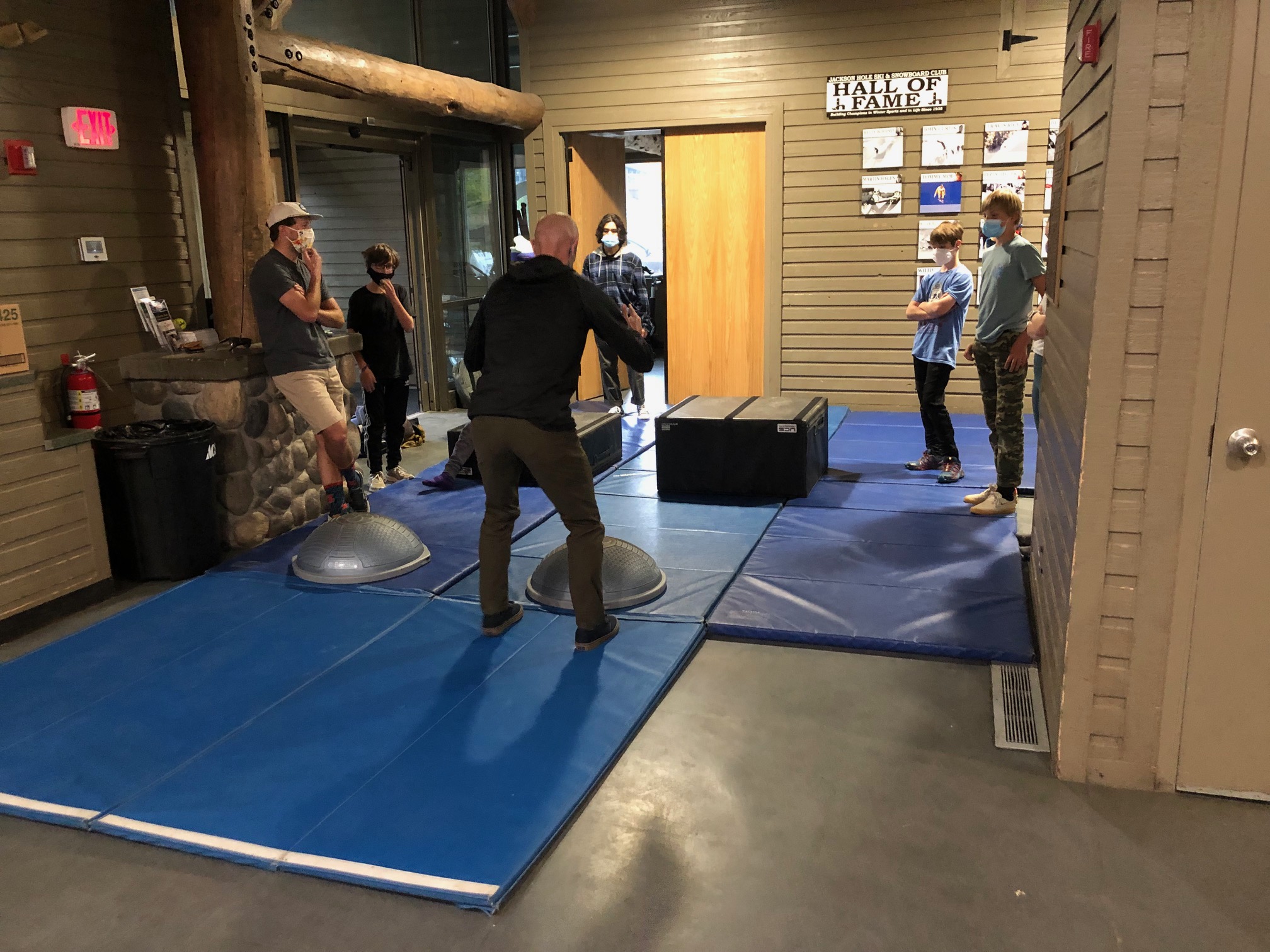 Above:  Former US Boardercross Head Snowboard Coach, Jeff Archibald, works with JHSC Freeride Program Athletes with their strength training.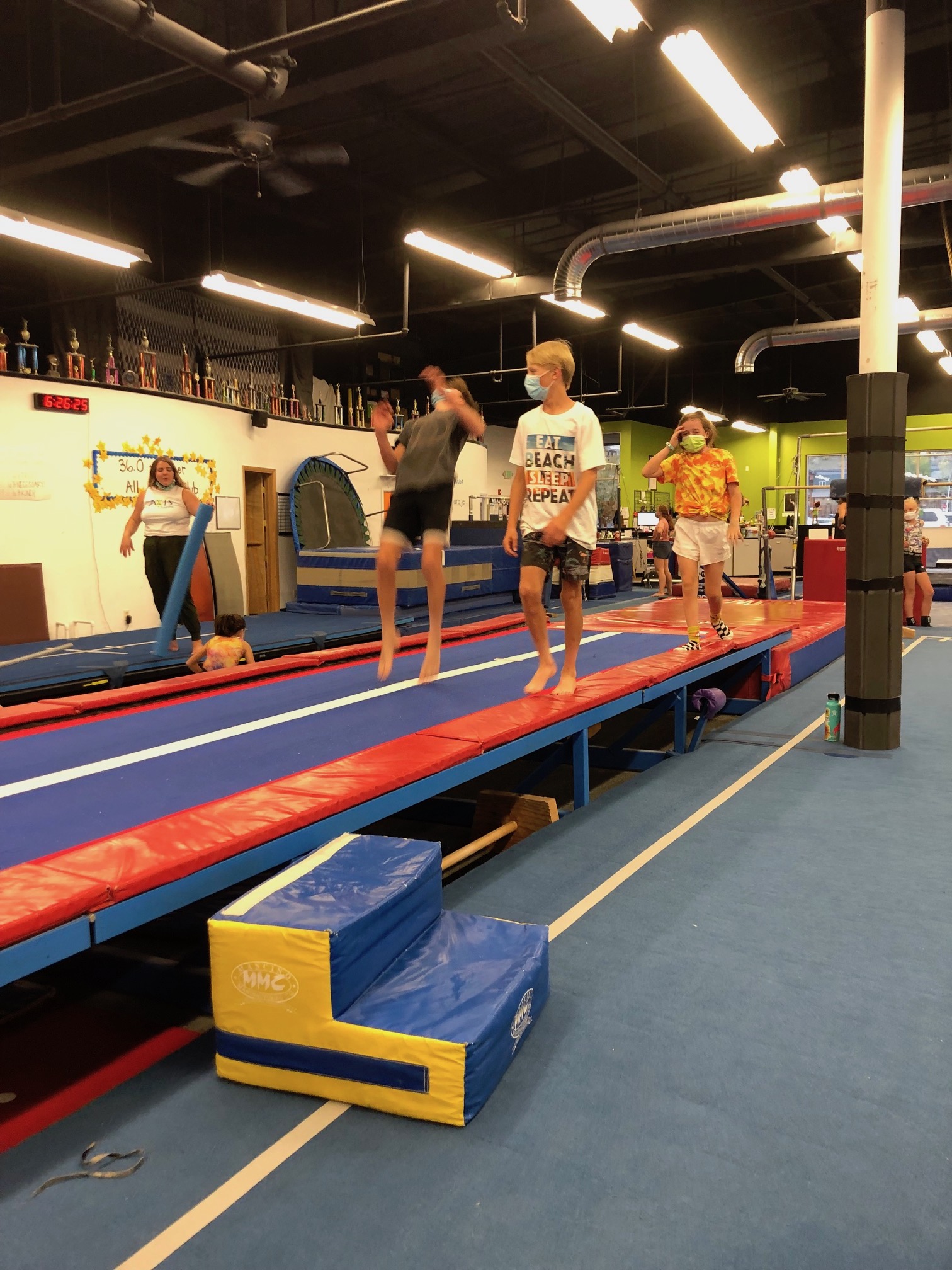 We are excited about our Athletes' progress thus far, and we're excited to apply the skills learned this fall into our winter training and competitions. If you would like to learn more about the JHSC Freeride Program's winter programming, or would like to support the Freeride Program, please contact Program Director, Andy Lex at andy@jhskiclub.org.
Happy October!