January Newsletter
It's finally feeling like winter now that the snow has been falling (and falling hard) and that the Freeride Program completed their first month of on-snow training.  All teams have been at it since the first week of December and we've seen lots of athlete growth as they've been riding on the weekends and afterschool.  With more snow in the forecast, and our snow pack holding 200", we're excited for a more skiing and riding in the coming weeks.
FREERIDE HOODIES ARE BACK!
Order now order often! Hoodies will be available to order until Monday, January 17th. Many of you ordered on registration, many did not. Please email Collin at collin@jhskiclub.org if you have a question on whether or not you ordered a hoodie! Follow the link below to order! 
USASA & Freeride Program Join Forces
The Freeride Program has been working with the United States of America Snowboard and Freeski Association (USASA) to reestablish their long standing relationship.  Both accredited organizations bring much to the table, and we're excite to support the Jackson community and the Freeride Program athletes with local, regional, and national level competitions.  The Freeride Progam is hosting the first stop in the Big Mountain West's series Jan 7-9, if you would like to compete in Slopestyle and Rail-jam please CLICK HERE.  Additionally, our Freeride Program has double downed on their coaching education efforts, and all freeski and snowboard coaches are now fully certified with the USASA.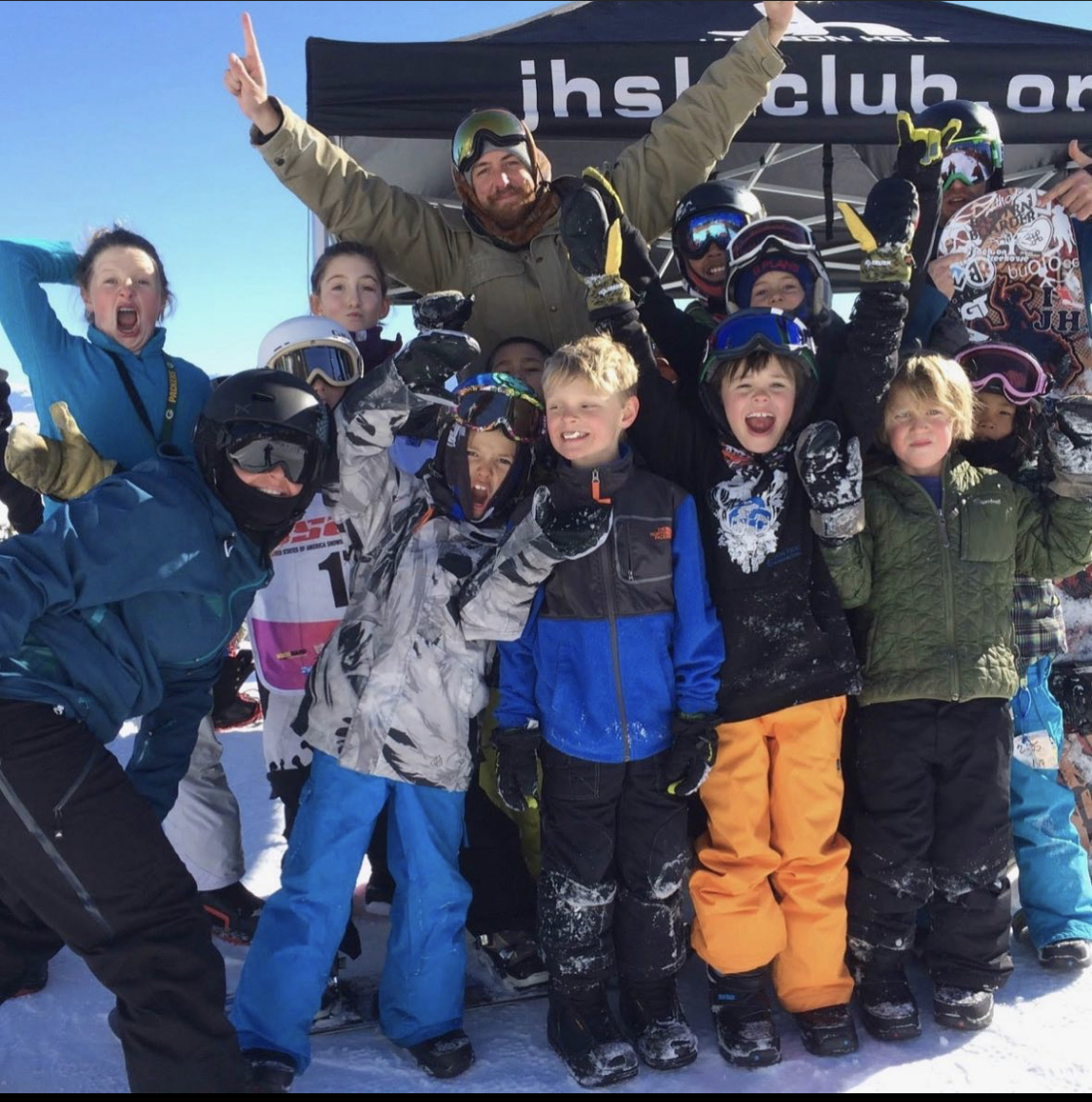 Above:  Former JHSC Freeride Program Athletes at one of the last USASA events held at Jackson Hole Mountain Resort.  Photo:  Kim Raymer (Circa 2016)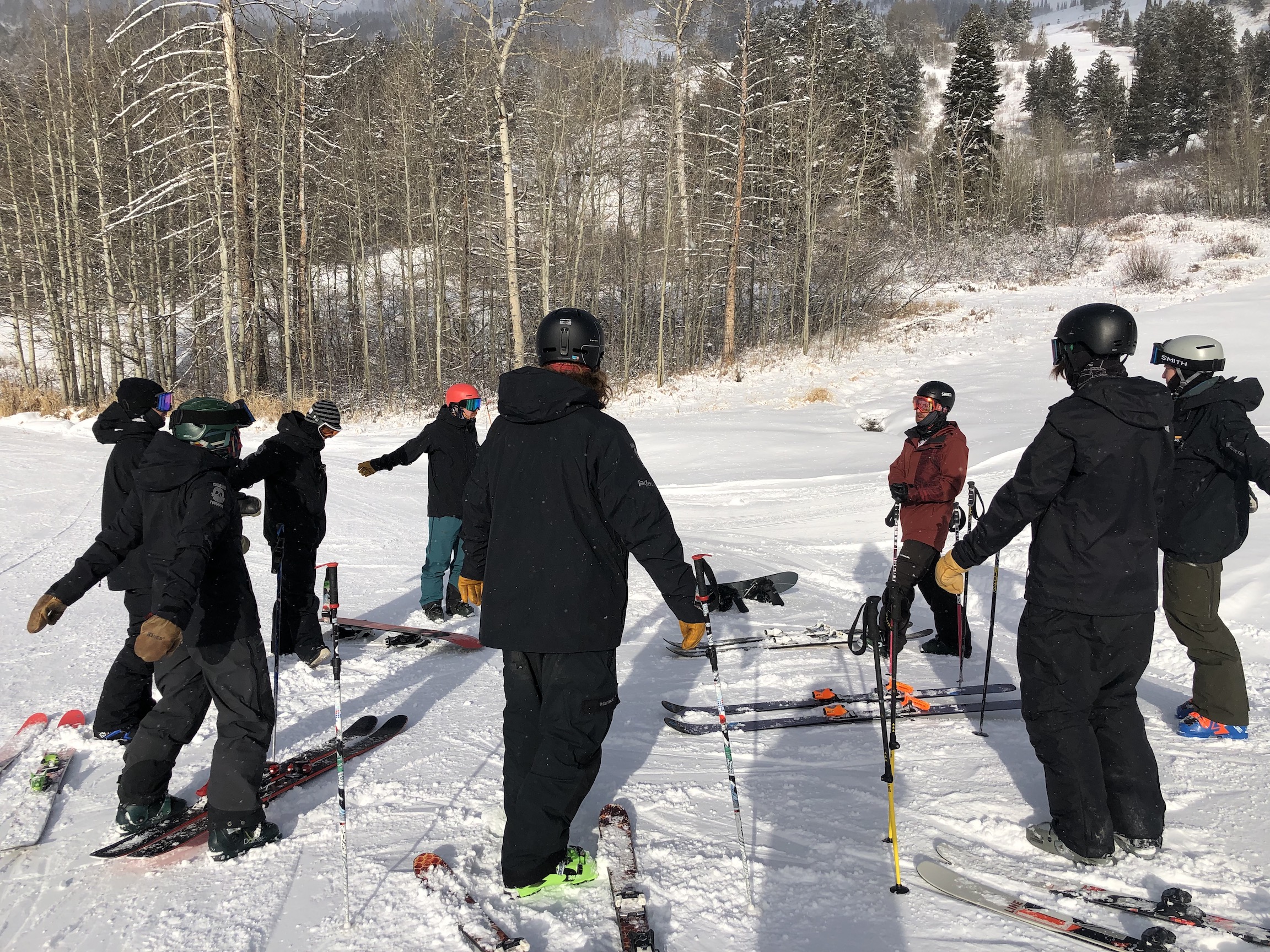 Above:  JHSC Freeride Program Coaches warming up before their on-snow assessment to become fully certified USASA L100 Coaches.
2022 Jackson Hole IFSA Junior Regional 2*
We are excited to announce that the JHSC Freeride Program is again hosting a IFSA big mountain competition in conjunction with our partners at Jackson Hole Mountain Resort.  With the majority of our 200" of snow fallen in December, and more on the way, we're confident that conditions will rival last years venue.  If you haven't registered, please CLICK HERE to learn more about this event and register.  Athletes will test themselves in the toilet bowl and paint brush zone of Jackson Hole Mountain Resort. 
Freeride Program Athletes' Peppered On Pages Of Jackson Hole Snowboarder Magazine
In this years Jackson Hole Snowboarder Magazine (JHSM) three Freeride Program Snowboarders were captured for their amazing talents.  Alumni, Jake Johnson took the Freeride Program advertisement honors with his stylish rail-jam performance where JHSM photographer, Ryan Dee, captured Jake oozing with style as he won multiple completions during the three week series.  Next we have Neo Emery ripping a toe side turn that will make the best of the best jealous.  Neo snagged the world junior title late spring in Europe.  Finally, We see Ace Emery enter the snowboard scene and doing it for all the right reasons.  Ace was JHSM's 2022 "Dropping Next" athlete and we couldn't aggree more.  To see these pictues and read about our amazing atheltes, please grab a print copy of JHSM's magazine or CLICK HERE to view on-line.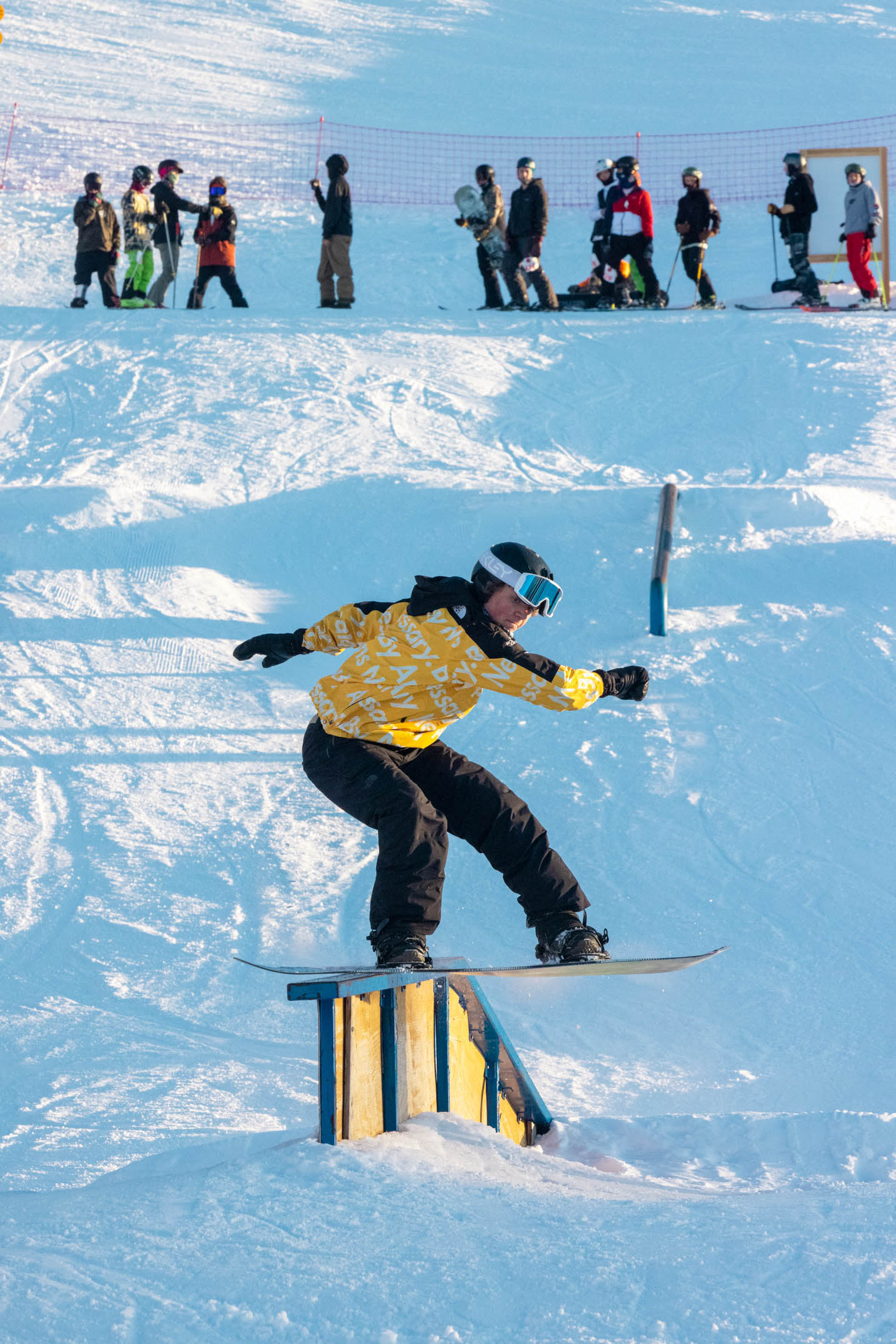 Above:  Freeride Program Athlete, and now Alumni, Jake Johnson, finding his way to the advertisement page for the Freeride Program in JHSM.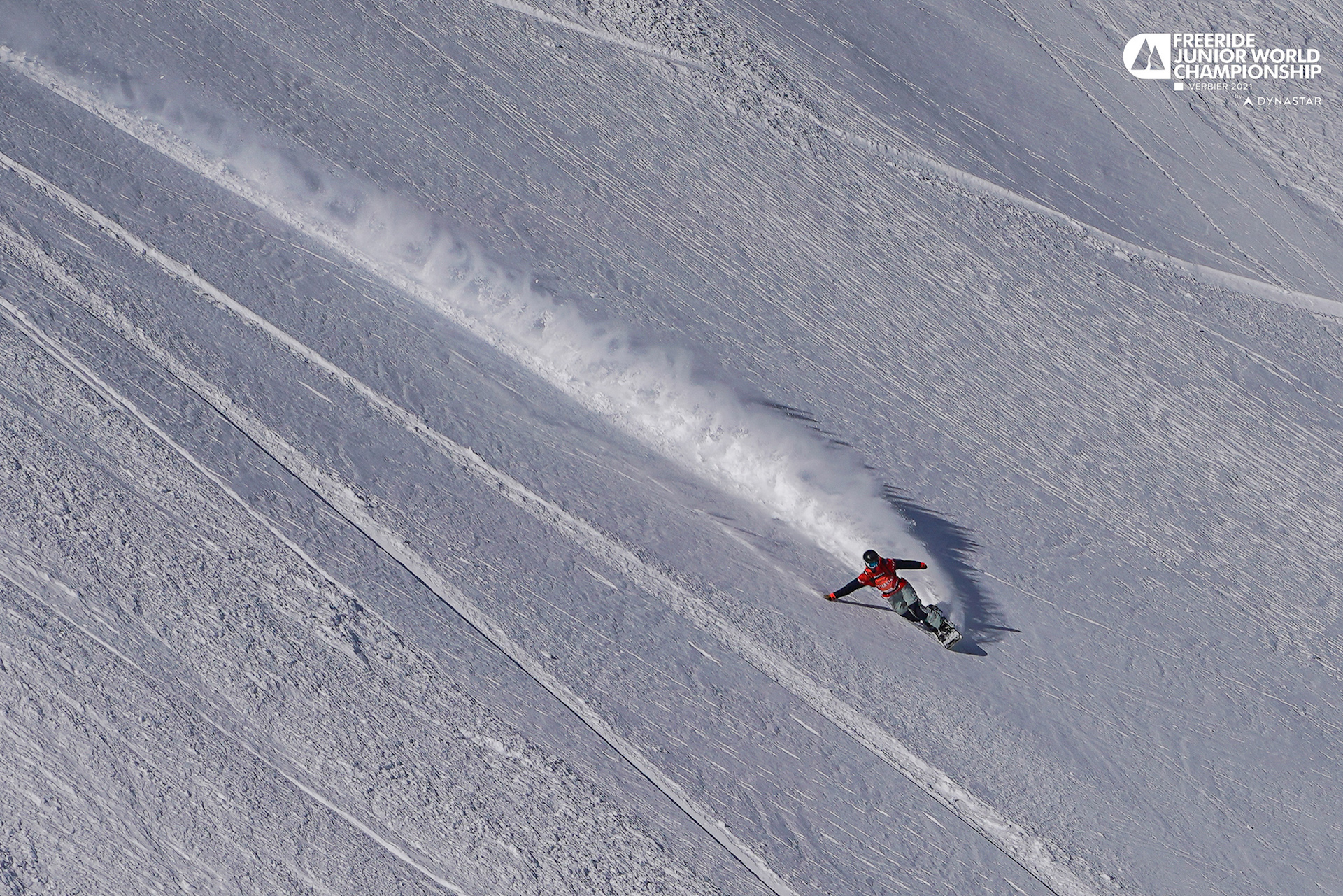 Above:  Neo Emery, Former Freeride Program Athlete and now Alumni, rips a toeside turn for all to see in his winning run at Junior Worlds.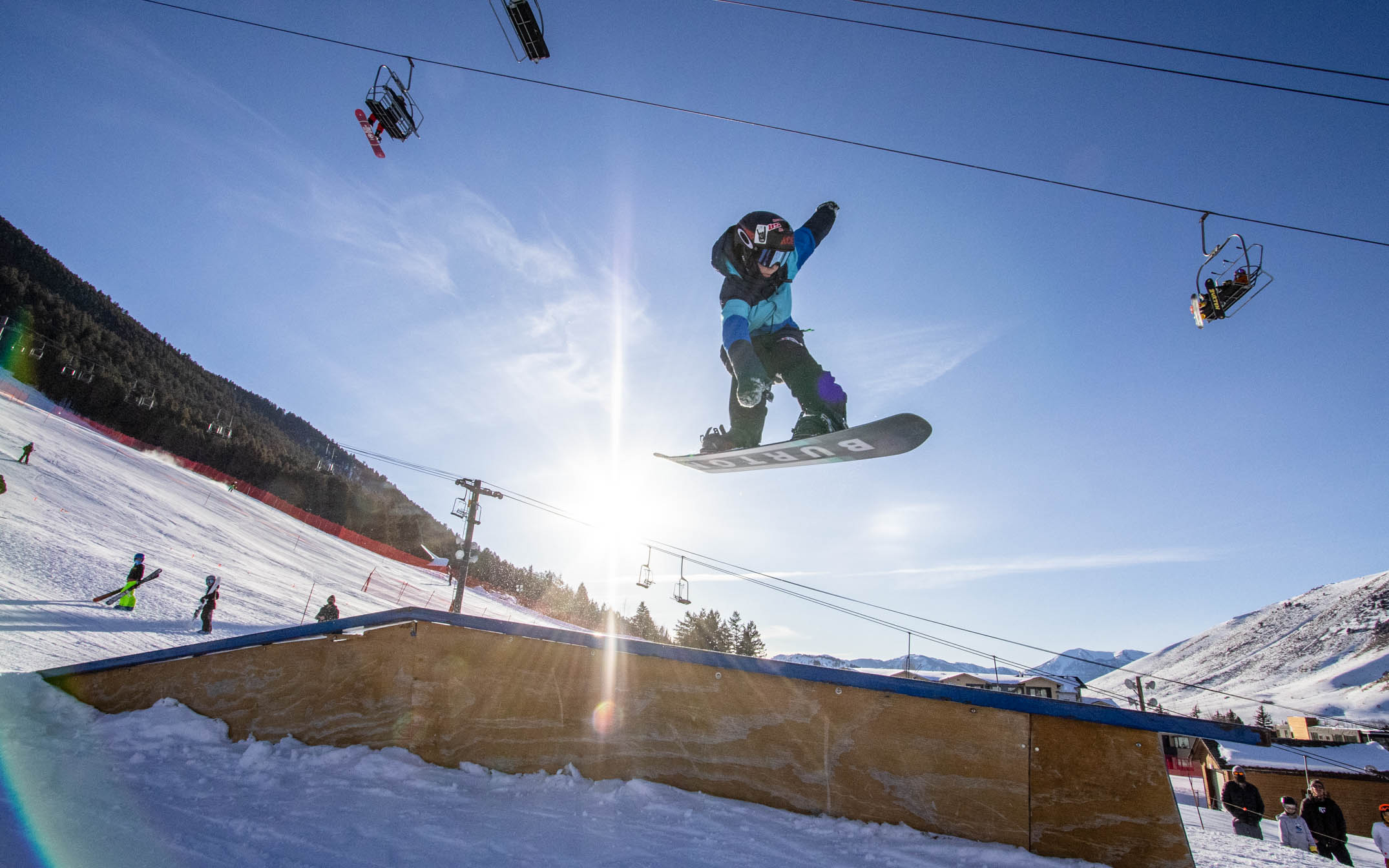 Freeride Program Athlete, Ace Emery, getting this years "Dropping Next" honors.  Photo:  Ryan Dee
On behalf of the whole Freeride Program staff, we wish you a happy New Year.  If you have questions about our programming, events, or camps, please touch base with Program Director, Andy Lex, to learn more.  Have a great January and THINK SNOW!
Best,