February 26, 2019 - 4:48pm
It's been a very busy and snowy month for the Freeride Program! Local comps, travel comps, night time comps, rail comps, slopestyle comps, boarder cross comps, freeride comps. Comps Comps Comps and Pow, Pow Pow! Scroll below for a visual recap of the events! Check out facebook and Instagram for results and more photos!
USASA Snow King
From February 15-17 we got to enjoy hosting a weekend of USASA events at our home hill of Snow King. For the first time ever, a Skier/Boarder Cross course was constructed on the Rafferty side of the mountain and the Freeride Program showed up in full force.
Friday saw not one but two Skier/Boarder X races on the brand new course. The berms, rollers and netting were tirelessly constructed and tested through a massive snowstorm by Freeride coaches Rob LaPier, Aaron Hallenbeck and Kevin Bradford. FRP athletes Ellis Swain, Bennett Balogh, Rocco Neilson, Jeremy Gries, Taz McBride, Miles Huseby, Winston Ochs, brothers Rhett and Rylan Smerklo, Ronin Sucla-Zell, Tiernan Schuldt, Langdon Wolfe joined vets Neo Emery and Jake Johnson. A solid showing to say the least. Ronin crushed race 1 and scored himself a first place in the 12-13 SB division. Standout performances came from Bennett, Jake and Neo in both events as well, with Bennett scoring two 2nd place finishes after putting down the fastest time trial of the day in any age group.
Saturday was slated for the Rail Jam on our tried and true Wednesday Night Lights course. Our athletes took advantage of the home court and put down some creative run in the 25 minute time slots. Ivy Swain was firing on all cylinders and got herself a gold medal in the 9 and under female category with her brother Ellis cheering her on. Tiernan showed his creativity and scored a gold medal as well in a competitive 10-13 SB field.
Sunday brought us to the Slopestyle course and thankfully the skies stayed blue just long enough for us to finish the event just before another pulse of snow came through the region. Each of our athletes put down runs they should be proud of, with 1st place finishes from Tiernan Schuldt, Jake Johnson and Taz McBride. Bennett got himself a silver medal with his buddy Jeremy scoring some bronze.
A solid showing from the Freeride crew at the first home event of the season!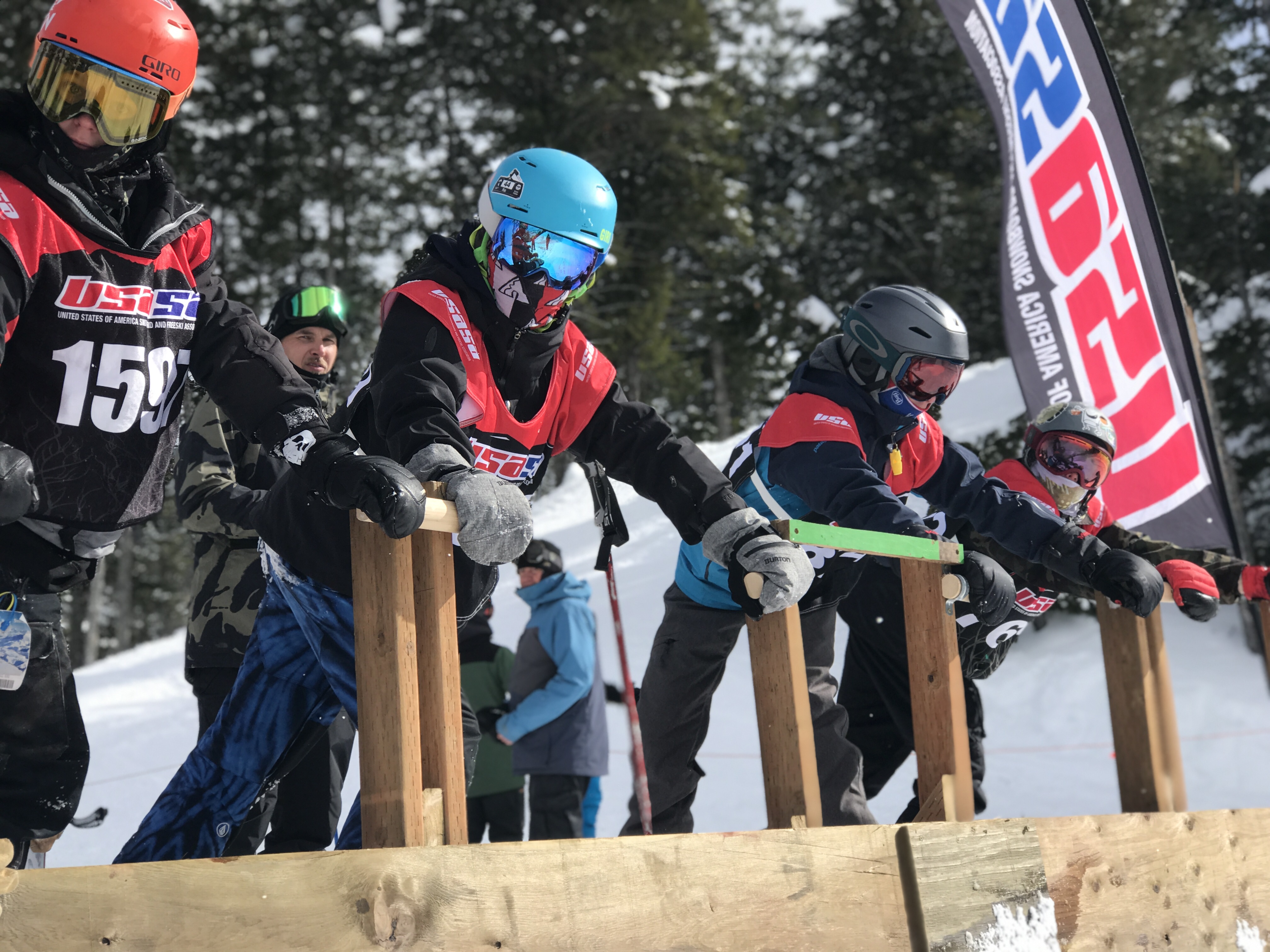 Tiernan Schuldt and Ronin Zell in the start gate.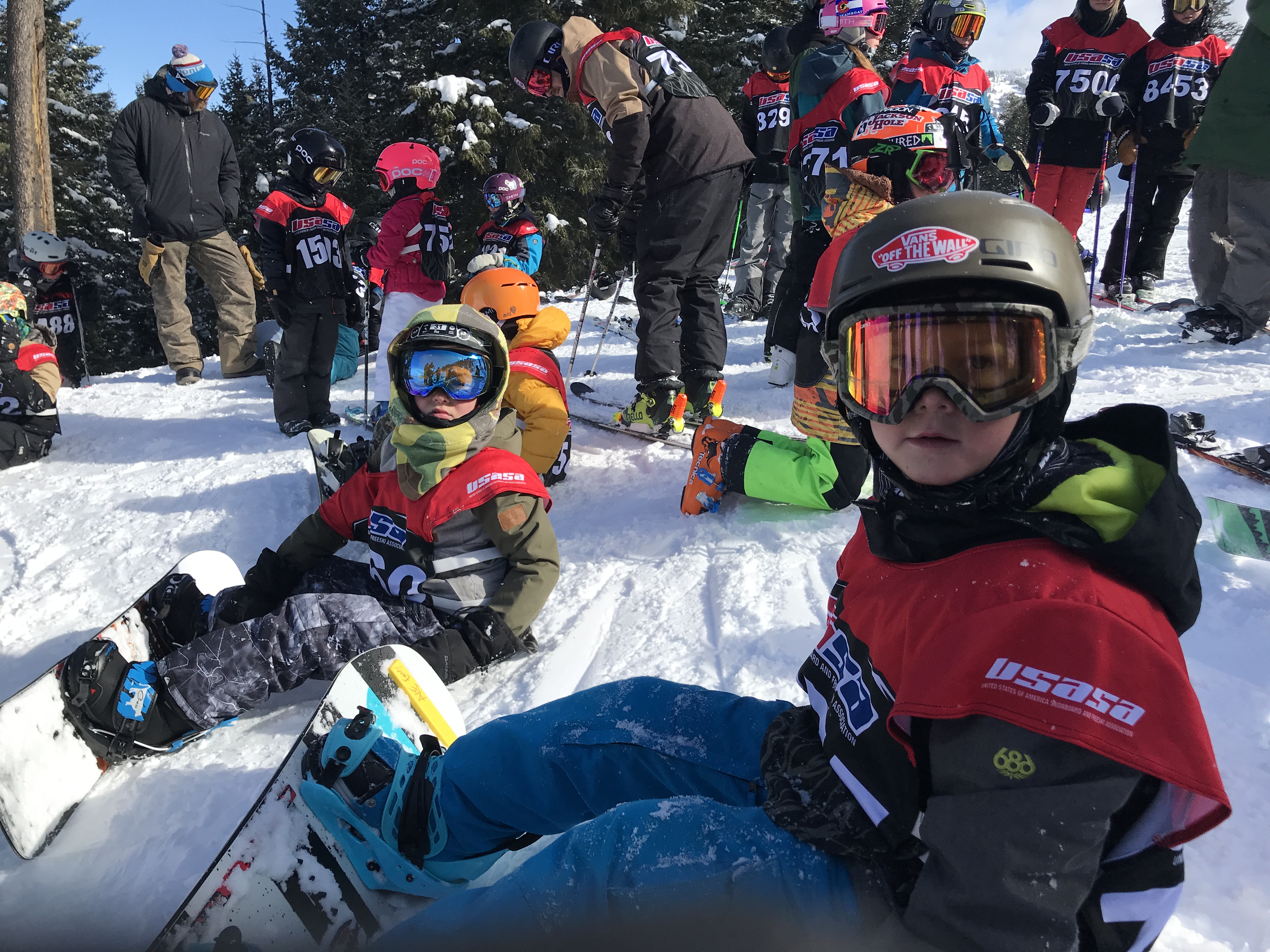 Ace Emery, Ellis Swain and Finn Varga getting ready to compete in Slopestyle.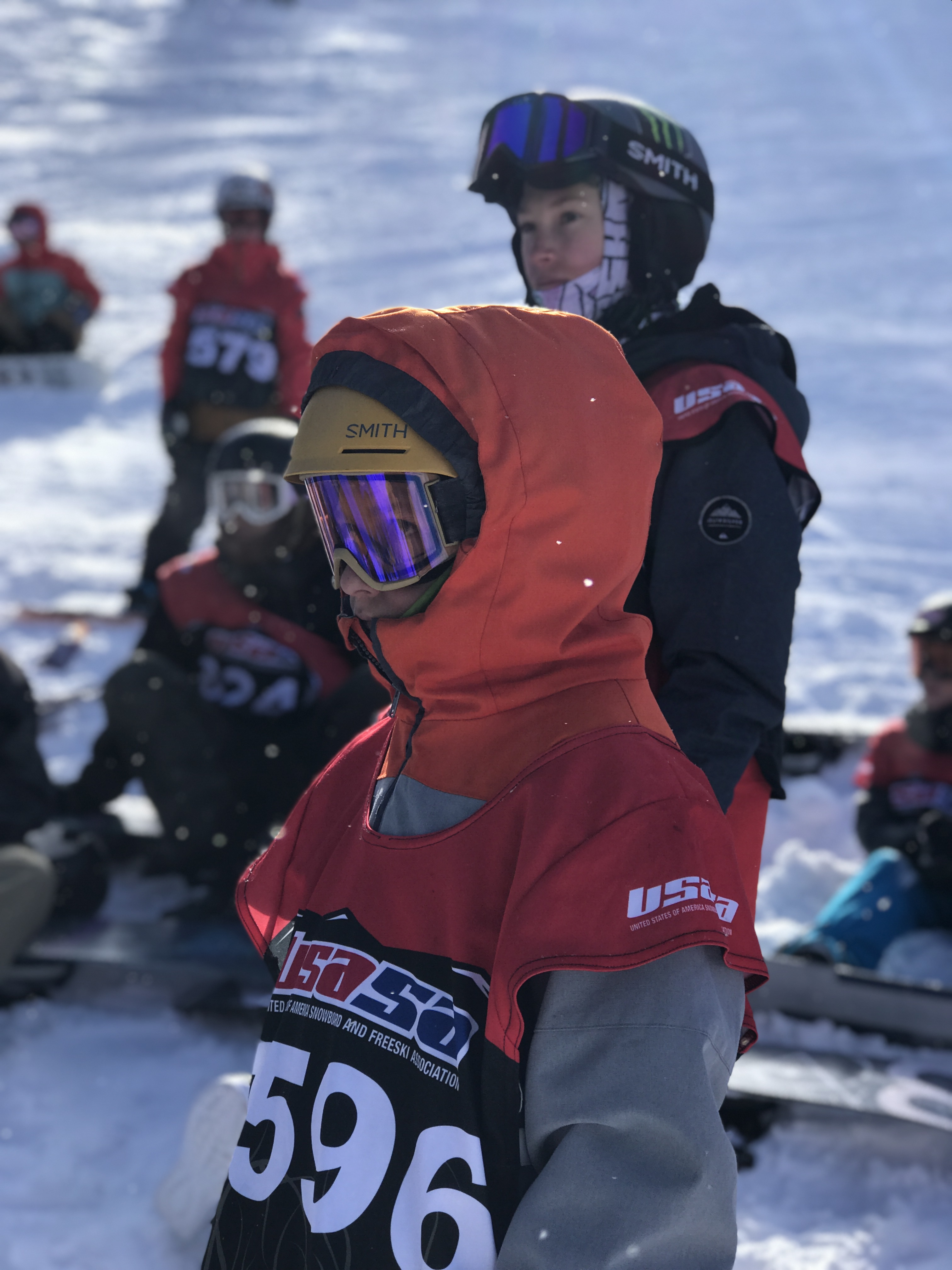 Jeremy Gries and Bennet Balogh preparing for their runs. 
Wednesday Nights Lights
Congrats to the overall series champs for Wendnesday Night Lights 2019!
Tiernan Schuldt
Ryan Glick
Taz MacBride
USASA Sun Valley
February started off for the Freeride Program with our favorite event of the year, a 5-day competition at Sun Valley's Dollar Mountain with 3 different disciplines. Snowboard athletes Tiernan Schuldt and Langdon Wolfe were accompanied by skiers Bennett Balogh and Miles Huseby. 
All 4 athletes elected to compete in Skier/Boarder Cross races on days 1 and 2, with sunny skies and a flowy, top-to-bottom course. Solid finishes from all of our athletes kept the energy high, punctuated by a 4th and 6th place finish from Tiernan. For an event that we don't typically train for or compete in, they should all be proud of their showings.
Saturday was the Slopestyle event in the super-fun, medium-sized triple jump line. We had all been spending most of our free time on Wednesday and Thursday dialing in each of these features and trying to put together some progressive runs. Tiernan and Bennett were on fire, putting down two of their most well-rounded runs good enough for a 6th and 9th place finish, respectively. Miles made some big steps as well in his first Slopestyle competition ever, with a very respectable 14th place in a field stacked with park rats from Park City and Ketchum.
Sunday brought us to the Rail Jam, where Langdon, Tiernan and Bennett each spent 25 minutes putting down as many tricks as they could on 6 different features, hiking back up after each run. Langdon put together some tricks on the box features and worked hard to score himself a 3rd place finish at his first USASA rail jam. Tiernan worked his signature switch variations on each feature and caught the eye of the judges more than once, securing himself 2nd place. Bennett worked hard against another stacked crew of jibbers in the 10-13 group and scored himself 7th place.
Good luck to these athletes and the rest of the Freeride crew as their 2019 competition season continues!
USASA Targhee
Over the weekend of February 16-17 the FRP had the distinct pleasure of attending the USASA Slopestyle and Rail Jam events at Grand Targhee Resort. Freeski athletes Taz McBride and Bennett Balogh were joined by Snowboarders Ellis Swain, Merrick Massey, Tiernan Schuldt, Langdon Wolfe and Collin Schubert to test their mettle against their peers from Utah, Idaho, Wyoming and Montana.
Day 1 was the Rail Jam and all 7 FRP athletes elected to compete. Standout performances from Tiernan and Collin were notable, with 2nd place finishes from both athletes. Skiers Bennett Balogh and Taz McBride brought the heat as well, with 3rd place finishes from both athletes. Merrick had a solid day on the rails and boxes and got himself a bronze as well, just eking out Ellis, who finished 4th.
Day 2 brought tons of fresh snow to the area, giving us all something to be psyched on but bringing tough conditions to the jumps in the Slopestyle course. Our boys made the best of it and wisely chose to hit some of the smaller features due to the difficulties in gaining enough speed for the bigger jumps. Taz put down a nice 360 and got himself 2nd in the 9 and under group. Merrick and Ellis each put down solid runs in their group that were good enough for a 1st and 2nd place finish!  Tiernan and Collin each got themselves silver medals in their respective groups with some smooth airs and techy rail tricks. 
For most of these athletes, this will conclude their seasons competing in USASA events. Each of them showed promise and commitment all season long and we are excited to see what they bring to the program for the rest of this year and into next.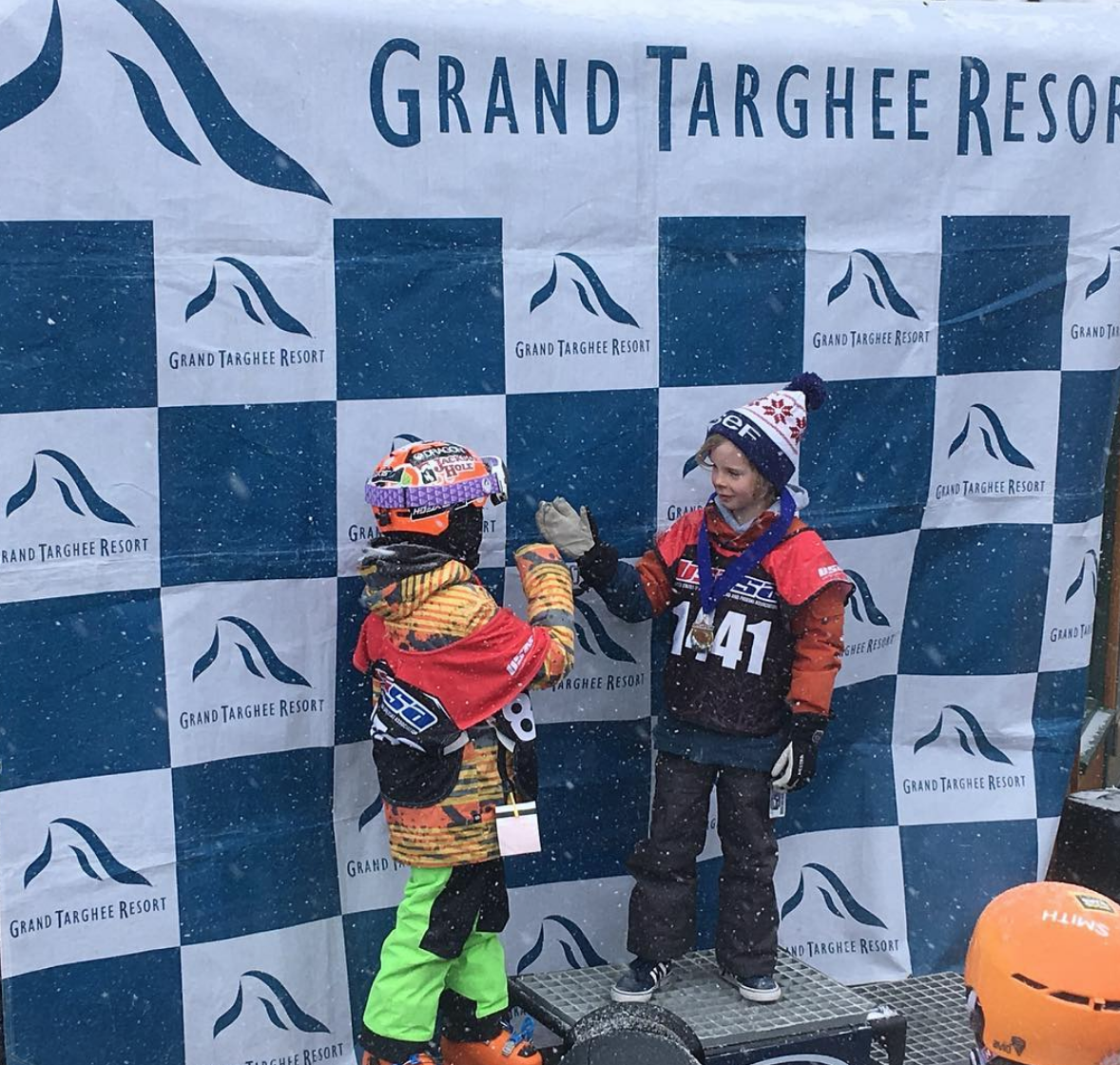 Taz Mcbride slaps a high five on the podium at the Targhee USASA.
Jackson Regional IFSA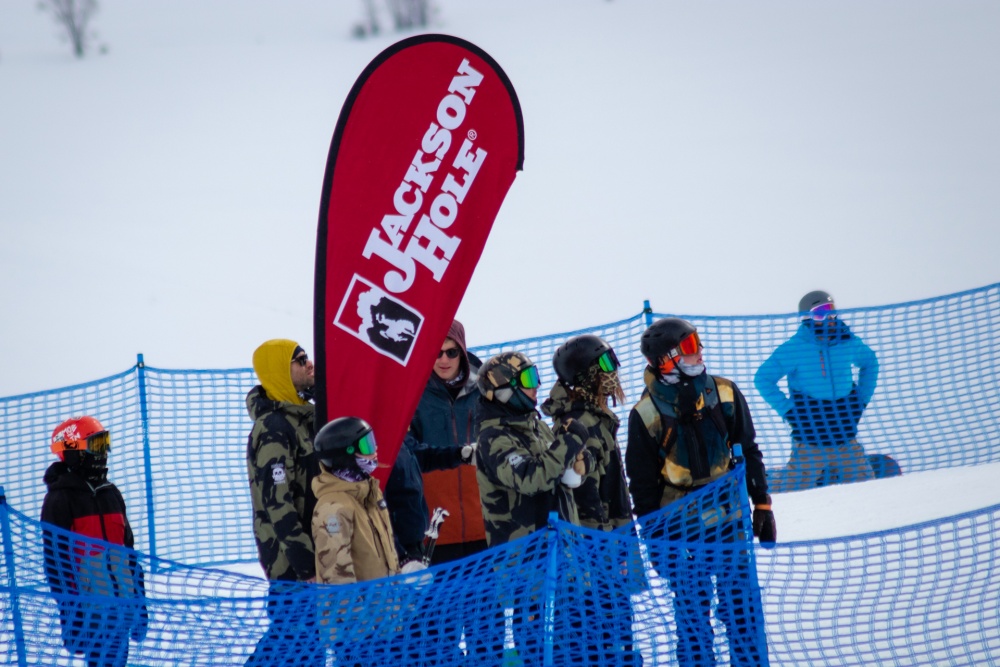 All eyes on Tower Three for the finals at Jackson Hole Regional IFSA Freeride contest. Click the link below for the entire story from JHMR's website. Photo: Focus Productions
https://www.jacksonhole.com/blog/ifsa-junior-freeride-competition-updates/
Targhee Regional IFSA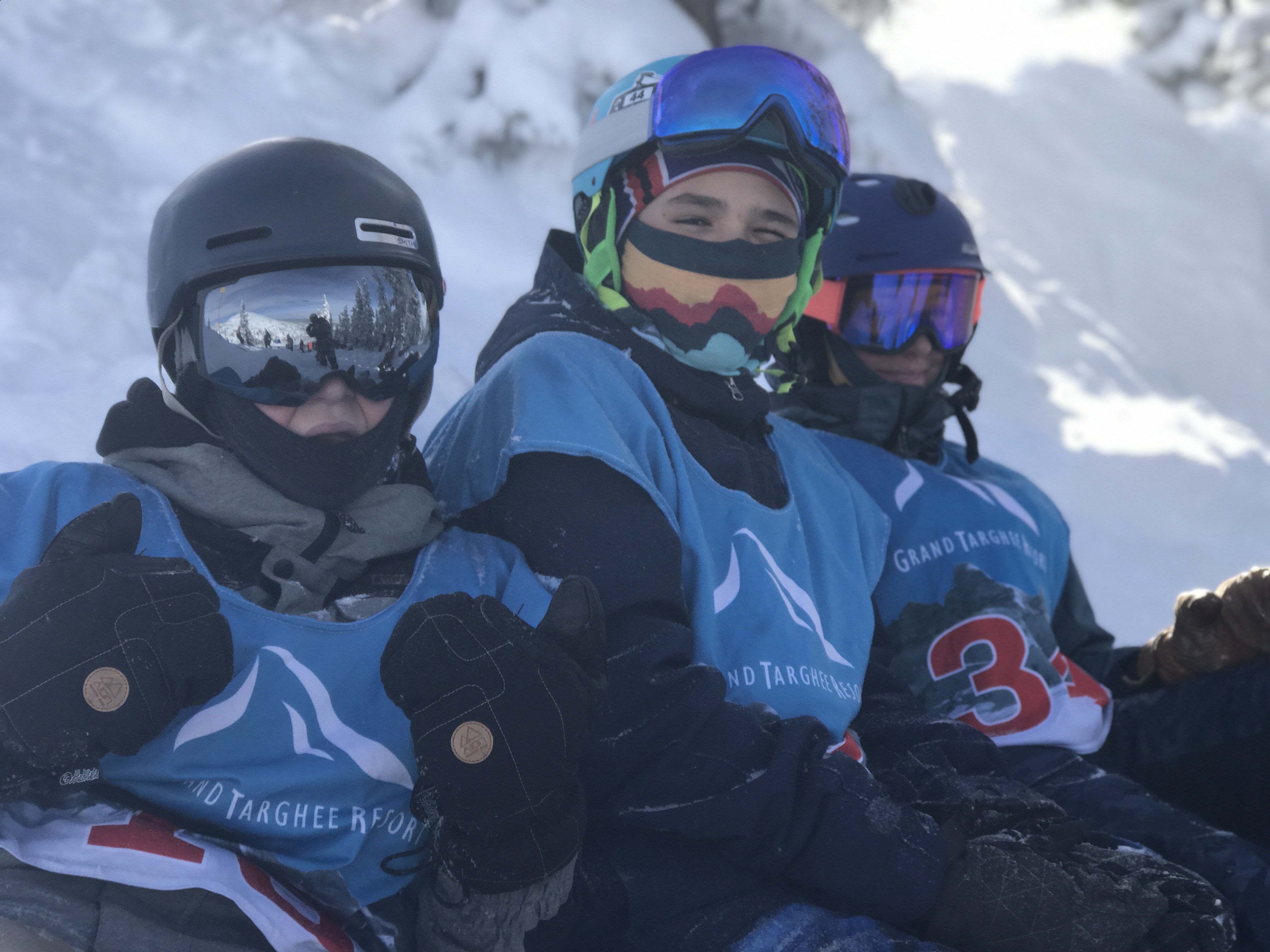 Rye Web and Ronin Zell getting ready at the drop.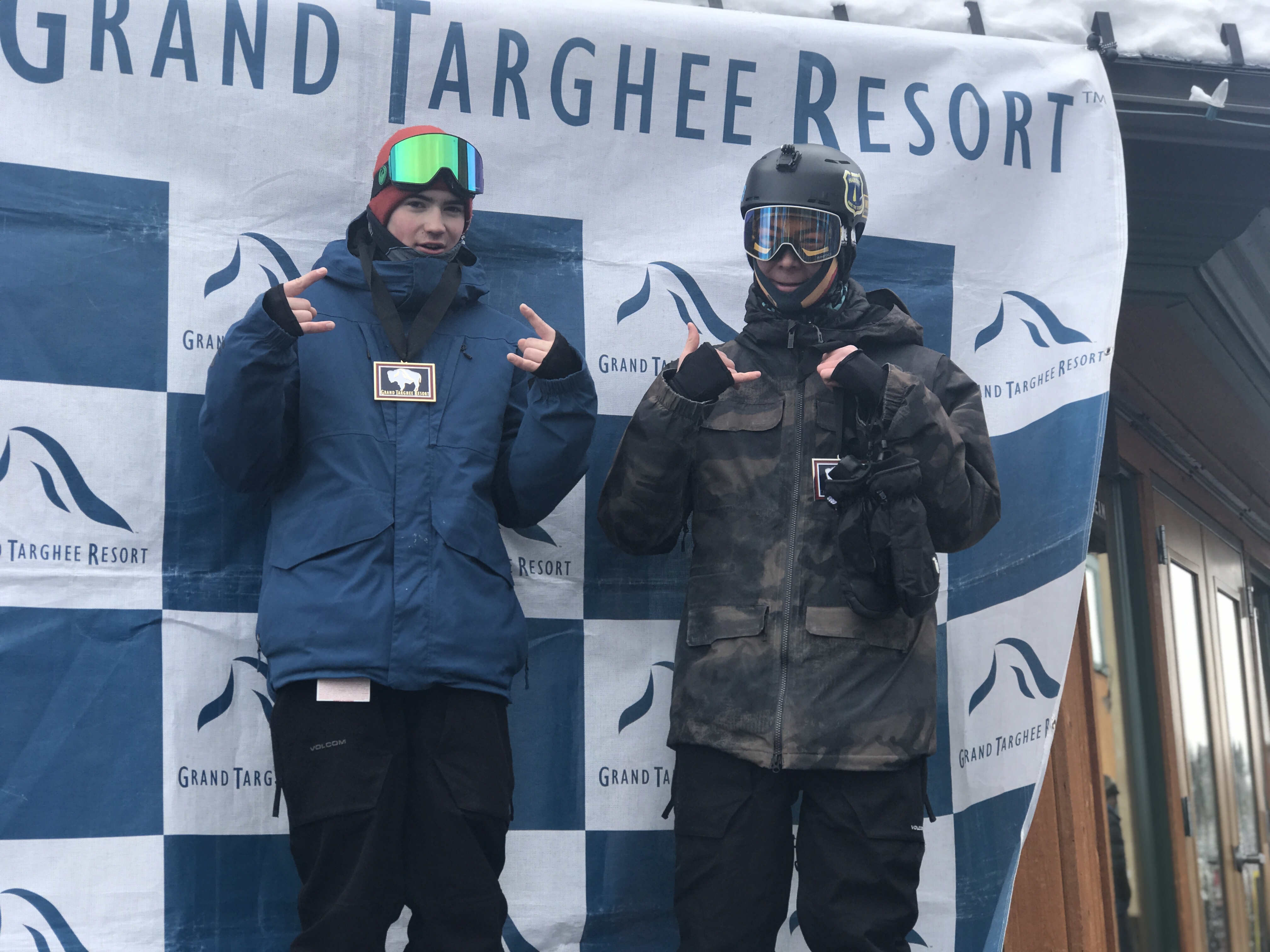 Will Mercer with the win.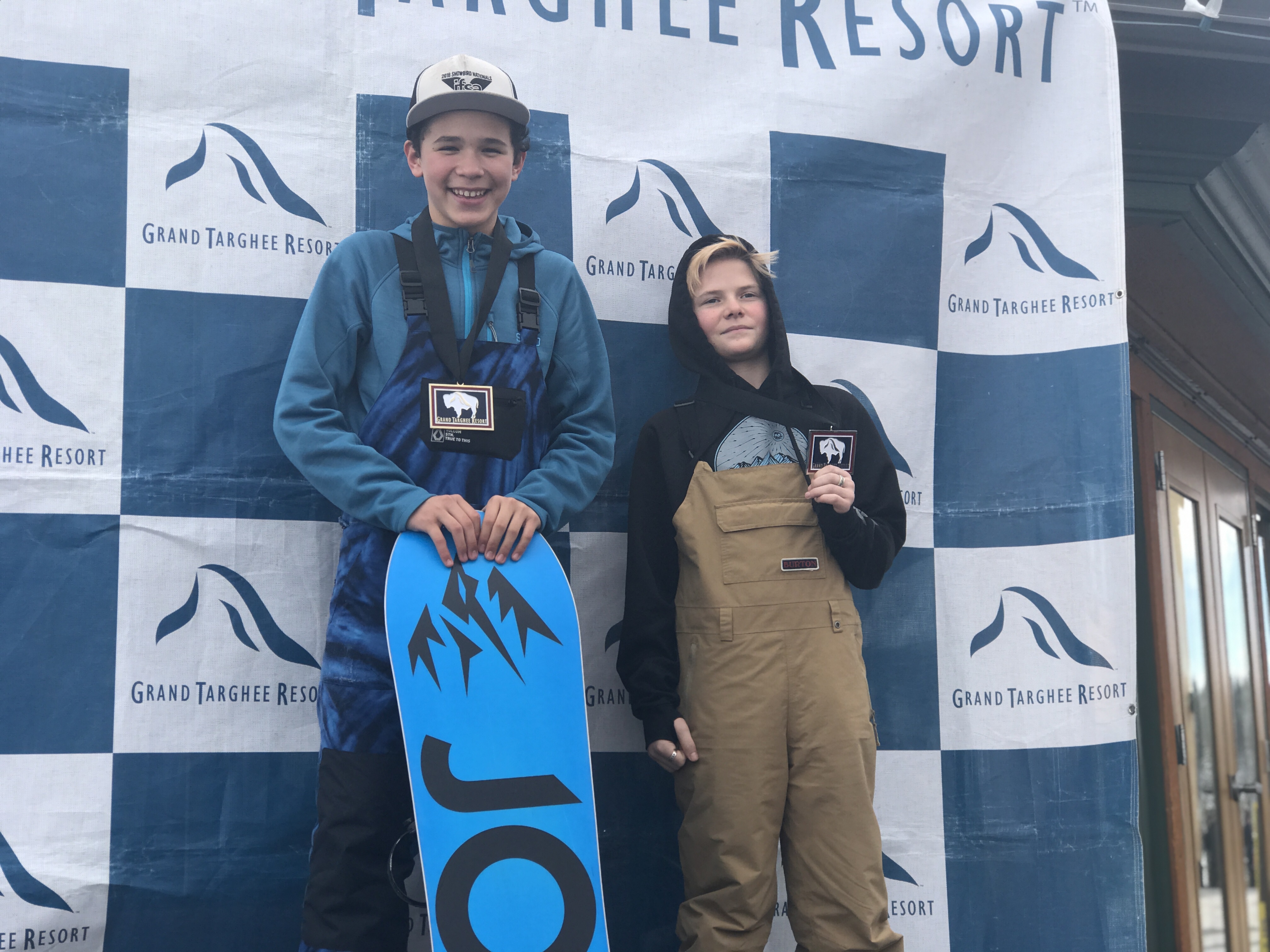 Ronin Zell with the Win, Rye Web in second.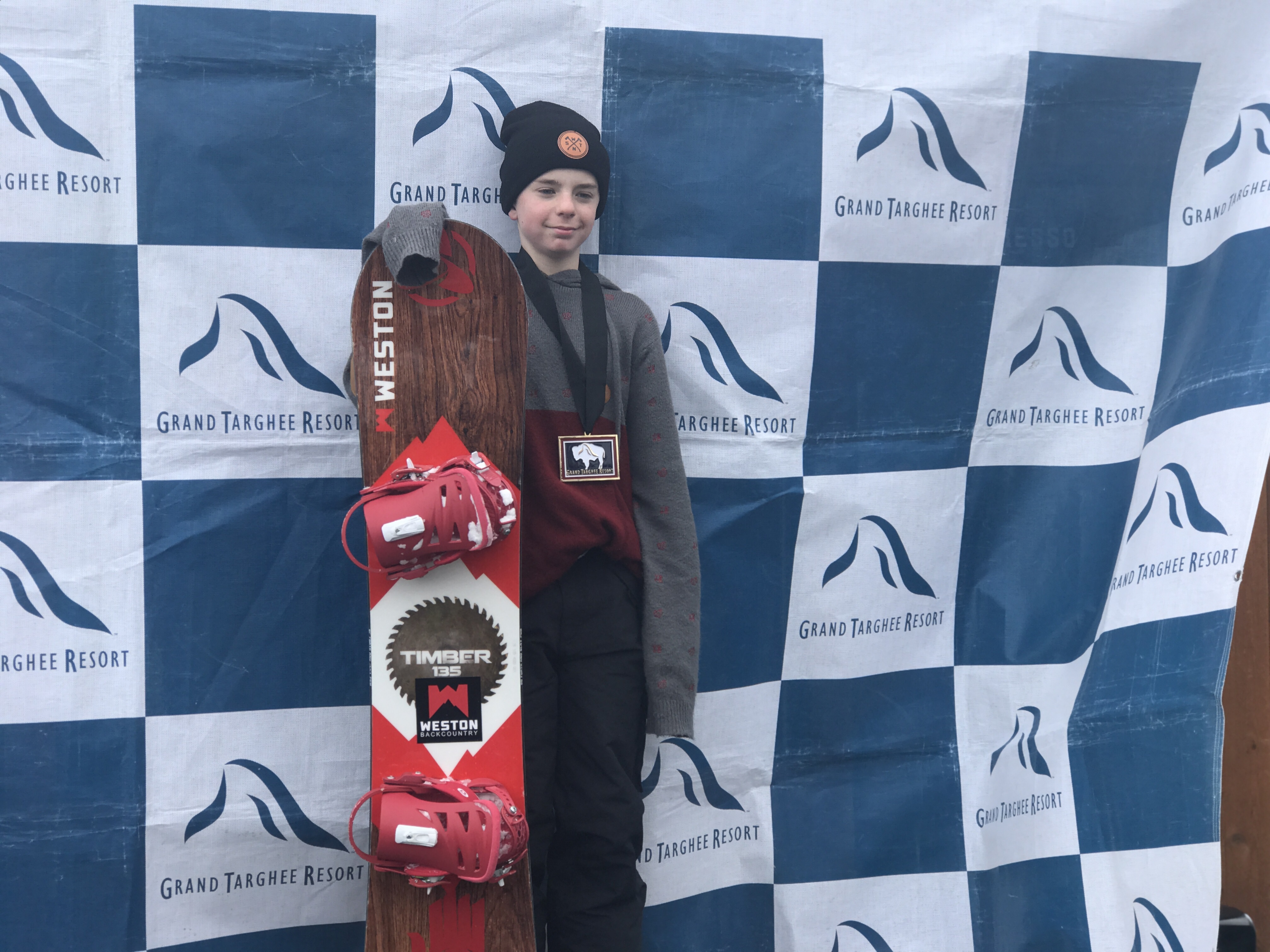 Finn Varga with the U12 Win
Comp Team at Crystal National IFSA
One of the great things about being a comp team athlete, is traveling to other mountains outside of our region. Those riders serious about making it to the IFSA North American Championships often finds them selves standing at the top of a new run, at an unfamiliar mountain, attempting to make a qualifying run and move on to the finals. For Steven Bailey and Will Mercer, last weekend provided one of those weekends, and it came through just how we'd hoped. 
Qualifying day greeted us with cool temps, blue skies, fresh snow and a perfectly short warm up hike to get us to the drop in for an inspection run. After looking around at top and noticing what lines called to them, Will and Steven split up. Steven went left and Will went right, slowly scoping out the lines they would ride. A quick free lap later we stood at the top ready to start.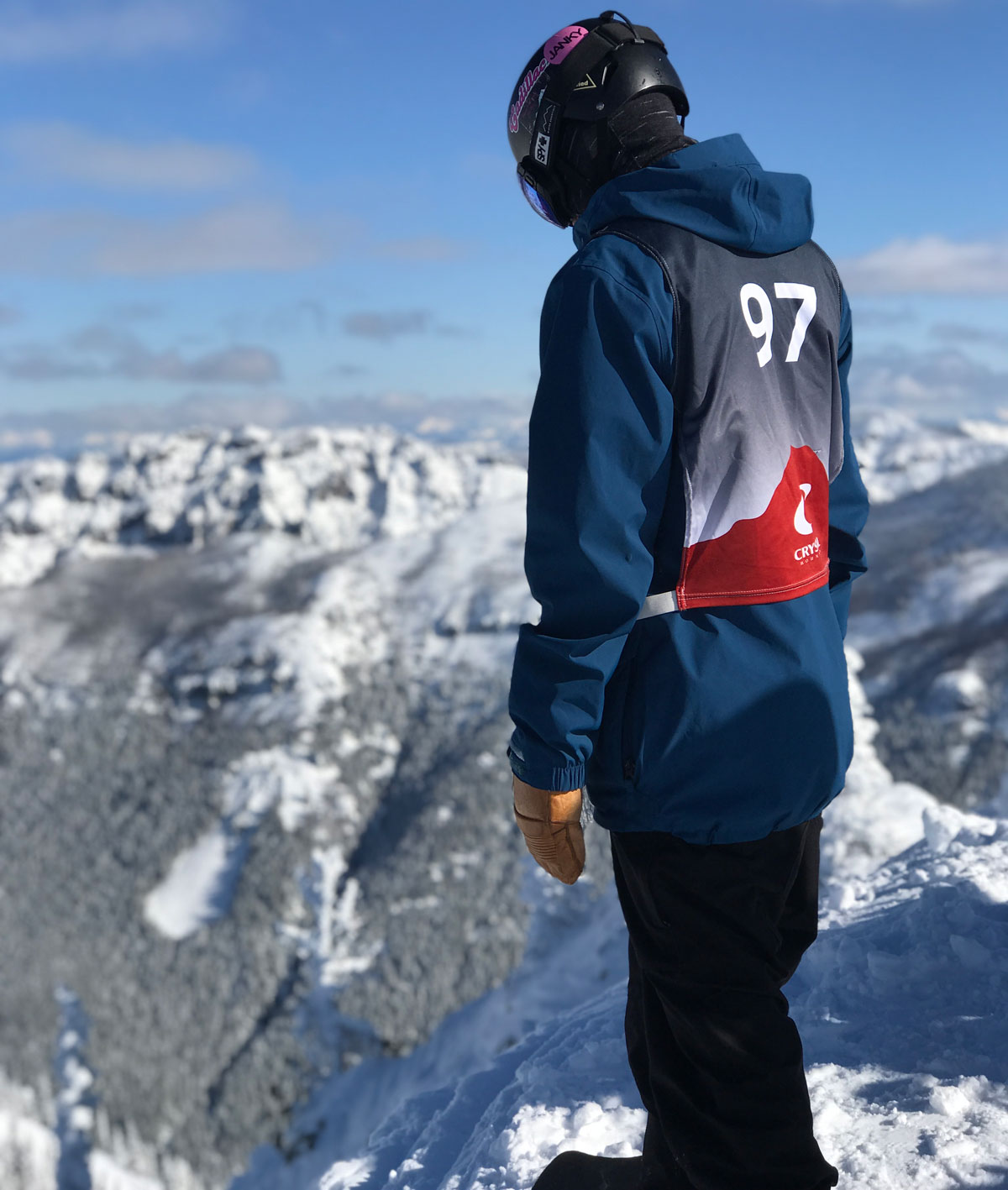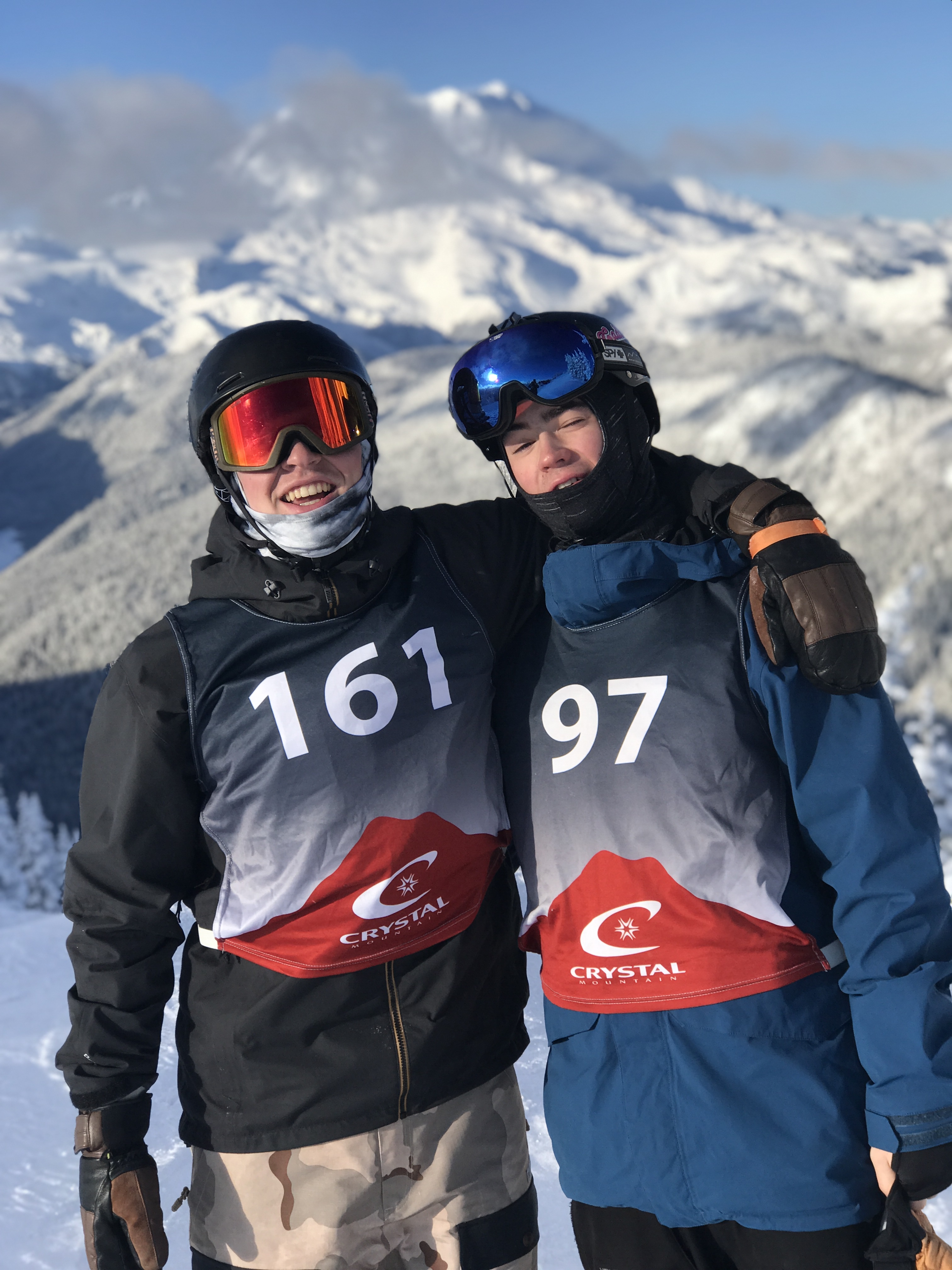 Steven Bailey and Will Mercer stoked to be competing at Crystal Mountain.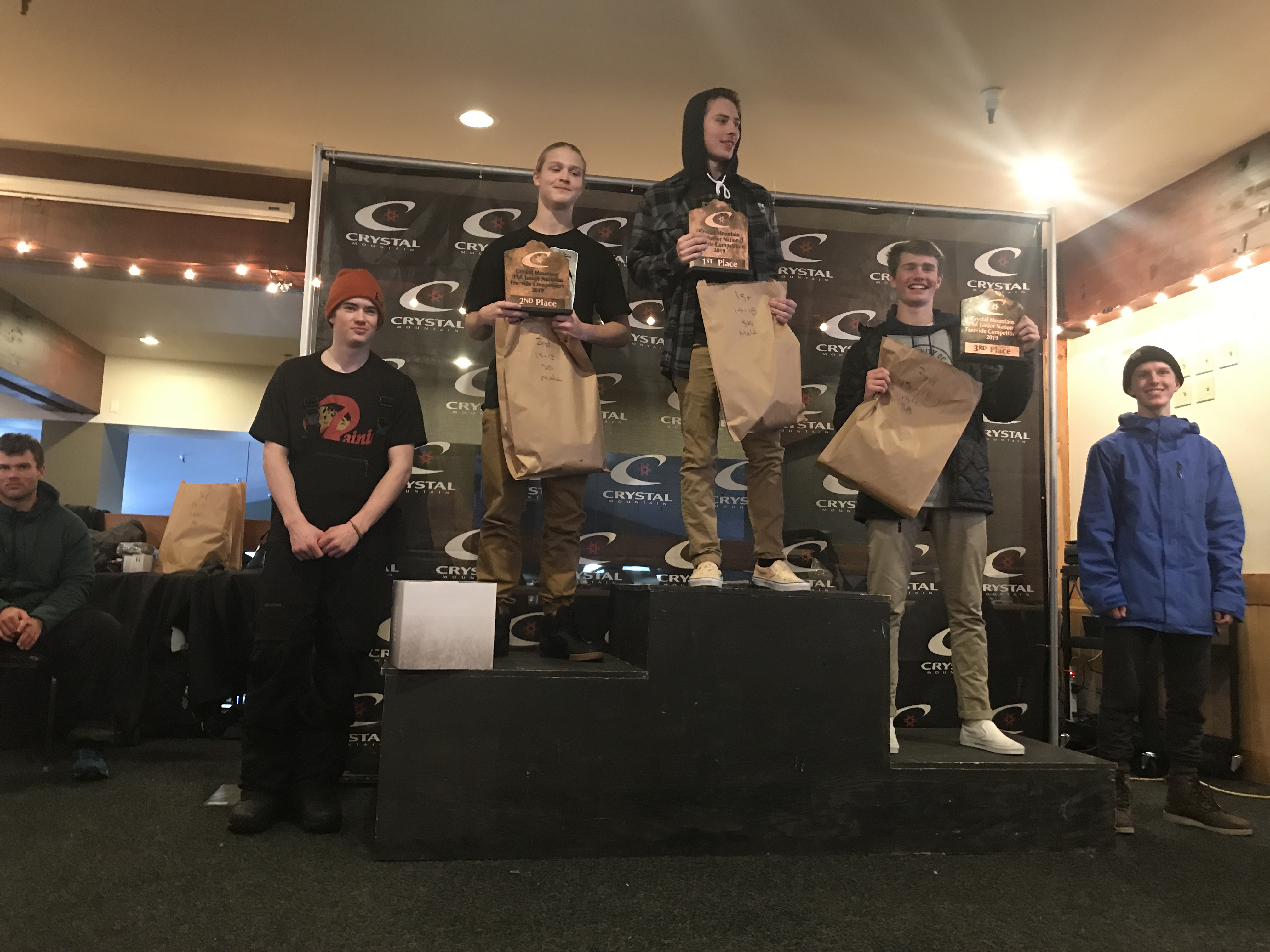 Will Mercer with a 4th place at Crystal National.
Will Mercer Finals run at Crystal Mountain National
Steven Bailey qualifying run at Crystal Mountain National