IFSA - Jackson - Registration Full
To be placed on the wait / alternate list:
http://www.freeskiers.org/events/ifsa-events/event/738-jackson-hole-ifsa-junior-regional-1.html
The event will take place on Toilet Bowl off of Thunder Chair at JHMR. This is a great opportunity for local riders to try out Freeride competition on a slope they are likely familiar with in their own back yard. Freeride competition highlights the training we do on the Freeride Team, and it's a great opportunity for parents and friends to watch the local rippers in action. 
 - Link to volunteer
 - https://www.freeskiers.org/events/ifsa-events/event/738-jackson-hole-ifsa-junior-regional-1.html
Park City Report
After a long fall of strength and trampoline training, the JHSC Freeride Program is back on snow and ready for our competition season. This past weekend we traveled to the freeride hotbed of Park City, Utah for a couple days of skiing in the world-class terrain park at PCMR. Attending this trip were 4 veteran FRP athletes: Caleb Kern, Jake Johnson, Rocky Vertone and Jackson Santomauro. We spent a beautiful, sunny Saturday lapping the jumps and rails before heading to the Snogression Trampoline Park in SLC. This first-rate indoor facility provides us a safe environment to learn different rotations and axis combinations that can be taken to snow later on. 
      The next day was again perfectly sunny and calm, so we took full advantage of the conditions and got a nice early start to beat the crowds. Caleb was in perfect form, per usual, and brought his deep bag of tricks to the 55 foot table top. Jake Johnson showed that his off-season trampoline training has been paying off by stepping up to spinning over the big jump and adding new variations to his backside 360's. Similarly, Jackson Santomauro was adding new grabs to his 360s and looked to be ready for a long season of skiing park. Rocky Vertone has been on fire as of late, coming off a summer of airbag sessions and a fall of trampoline training at Axis Gymnastics. He brought his smooth style to the smaller jump and stepped up huge with a couple off-axis 720's and 900's on the larger table top. All 4 athletes are leaps and bounds ahead of where they were by this time last season, and with another PCMR trip scheduled for early January they are destined to continue their progression throughout the early season.
Rocky Vertone 720 Park City from JHSC FreerideProgram on Vimeo.
Brent Newton Update
The winner will be announced January 21st in team room!
Holiday Camp Recap
With a little help from mother nature, the annual freeride holiday camp offered up the best days of the season thus far. With plenty of new snow and sunshine to boot, the freeride rippers took full advantage and threw down some nasty lines. We even got some pictures and film of some of it!! Check some clips below, and check back or follow our Vimeo and Instagram to stay connected to the latest pops, drops and spins coming from the young Jedi of Freeride. 
Catch "Airica Powditch" - Casper Bowl - Jackson Hole from JHSC FreerideProgram on Vimeo.
Jack Kilmain gettin nasty in Casper Bowl.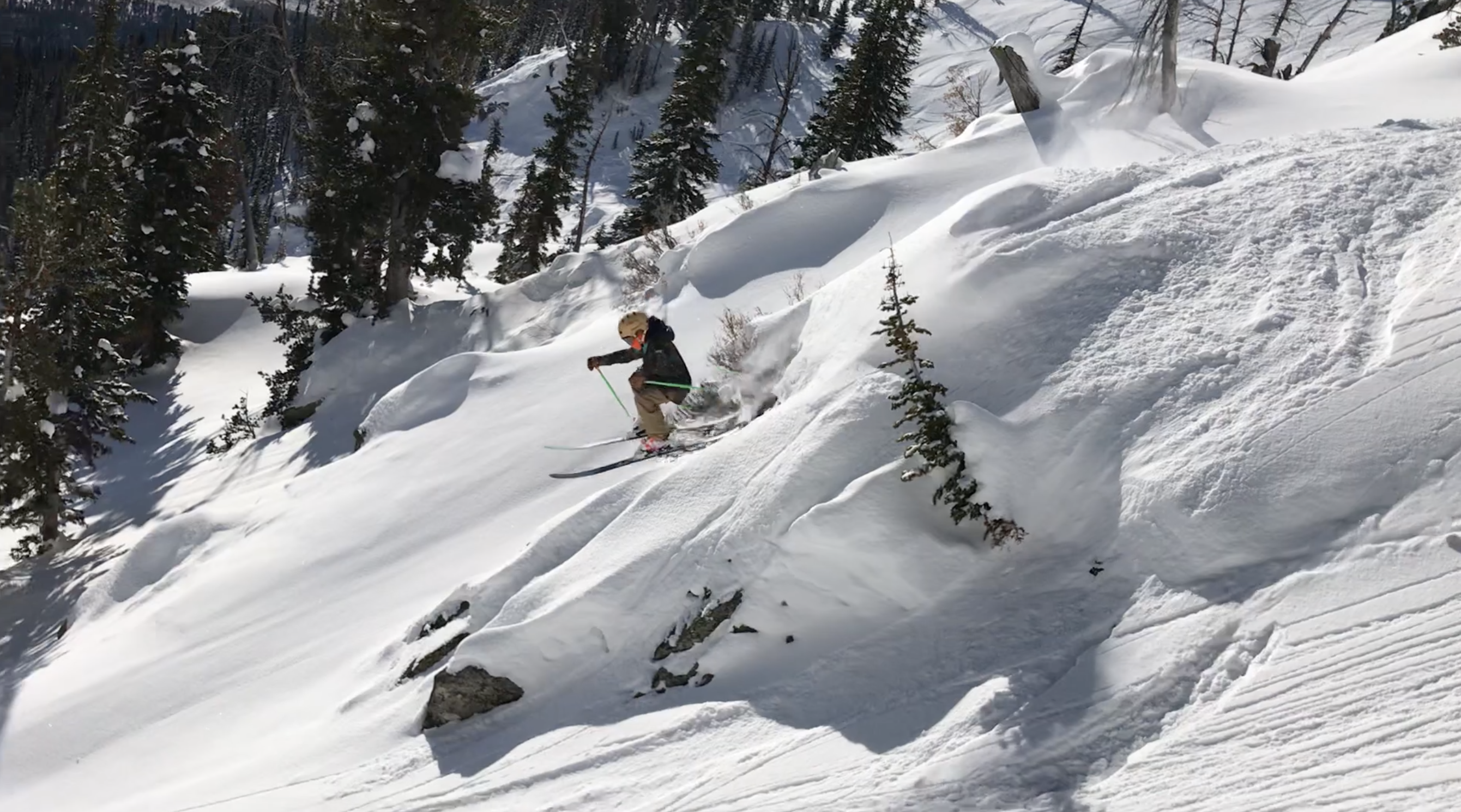 Neo Emery with a nice grab on another powday at Jackson.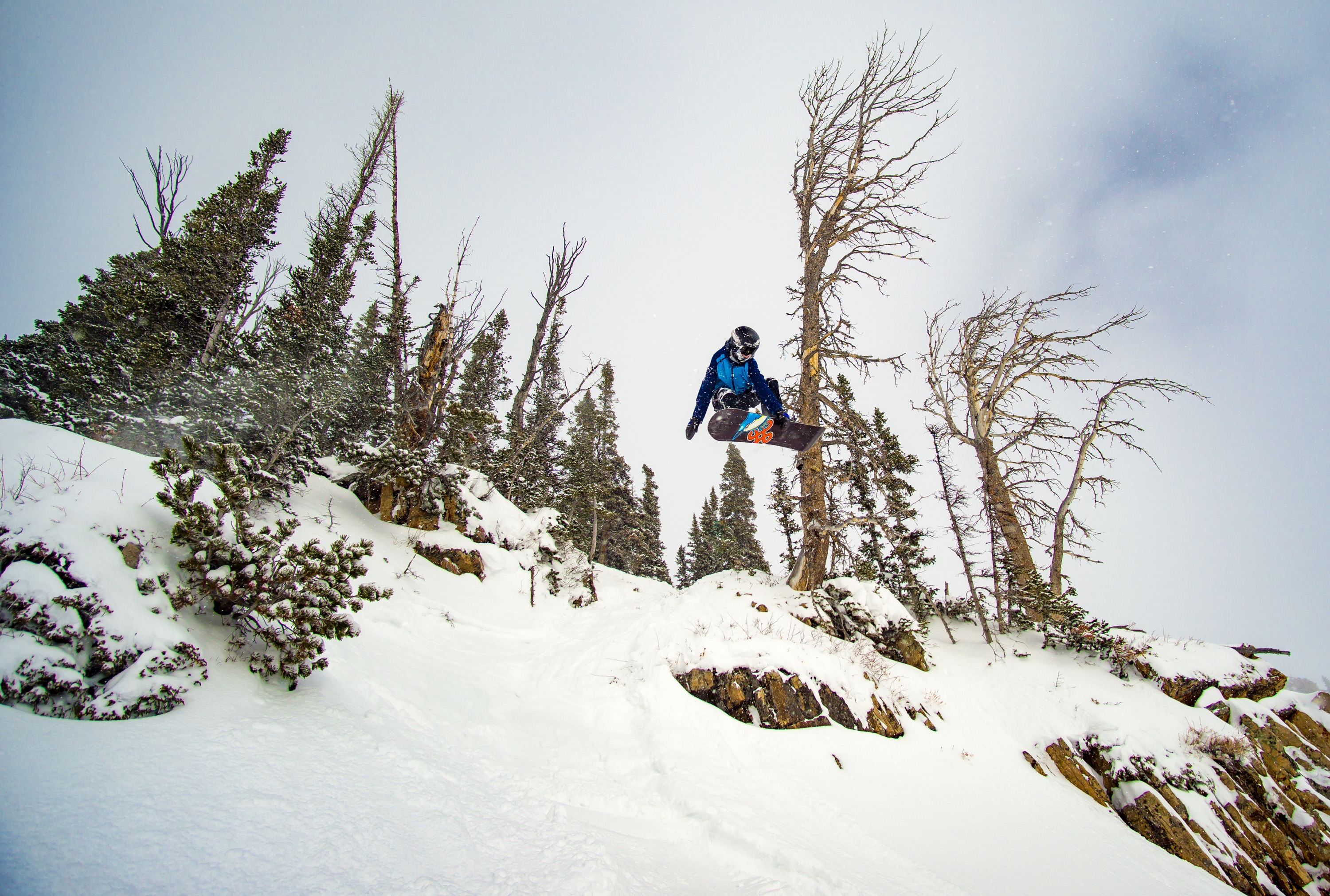 Caleb Kern hit's the Tensleep Roller
Caleb Kern - Tensleep Air from JHSC FreerideProgram on Vimeo.
Freeride Necktubes for sale now!