January 29, 2021 - 5:52pm
Freeride Program Athletes Make Notable Splash with IFSA Results!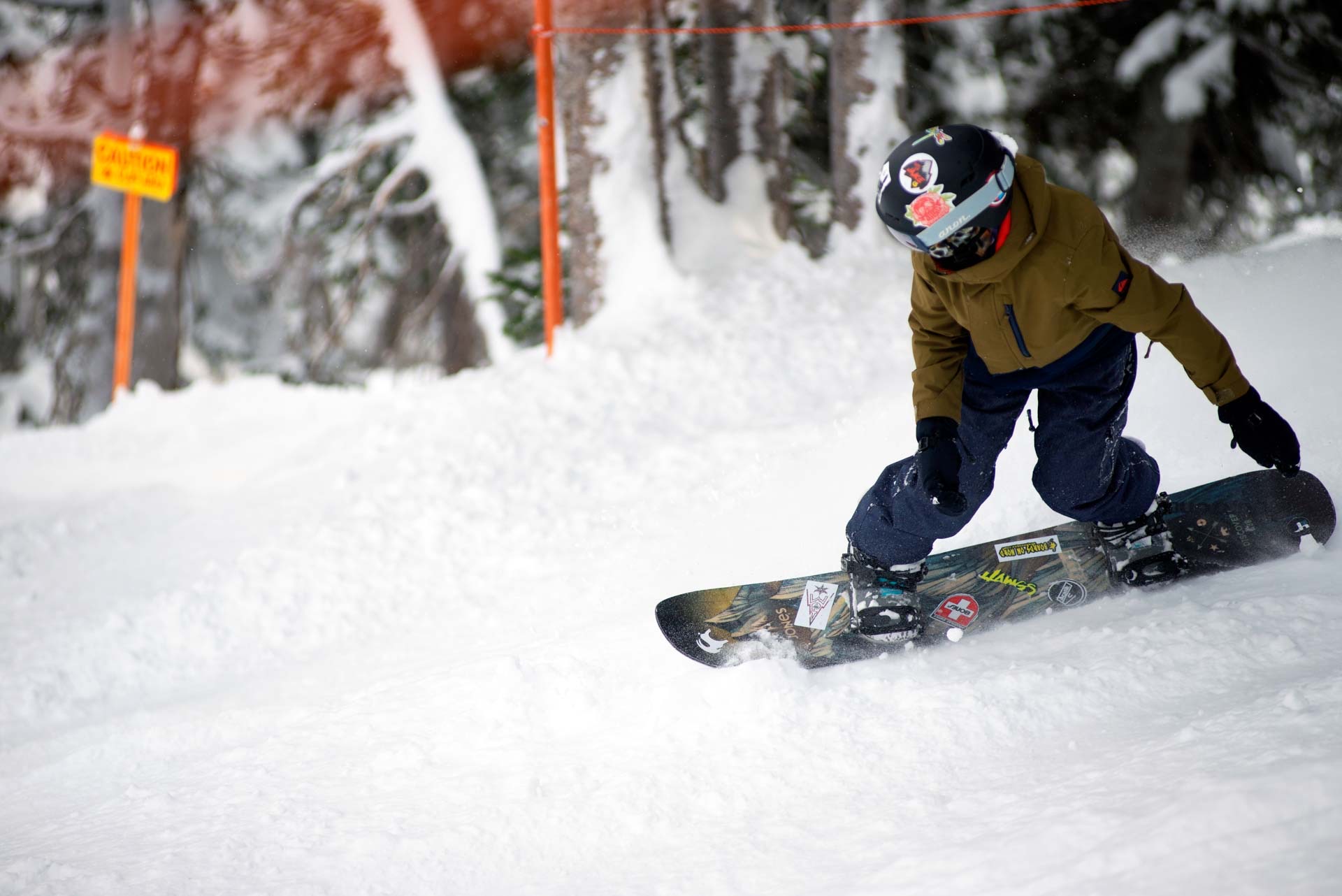 IFSA Competitor, Olin Brecker, eyes his line as he sends a toe side spray for all to see!
Jackson Hole Ski & Snowboard Club's Freeride Program, in conjunction with the International Freeskier & Snowboarding Association (IFSA) hosted a big-mountain competition at Jackson Hole Mountain Resort (JHMR) January 22-24th.  By far, the JHSC's Freeride Program had the strongest presence on the winner's podium.
The Freeride Program Athletes tested themselves in the most technical big-mountain event in IFSA's Northern Region competition circuit.  Listed below are names of Freeride Program Athletes that moved onto day two of the event. See the full IFSA results list here.
IFSA / JHMR Freeride Program Athlete Results.  
Snowboard Male U12
1st Place: Ace Emery
Snowboard Male U12-14
3rd Place: Ellis Swain
4th Place: Finn Varga
Ski Female U12
1st Place: Metta Campbell
3rd Place: Piper Macauley
Ski Male U12
2nd Place: Taz McBride
5th Place: Renny Roberts
6th Place: Bennett Hultman
11th Place: Rocco Neison
Ski Female 12-14
1st Place: Penelope Gricus
2nd Place: Ellery Schwertfeger
Life in the Fast Lane!
February Presents a Busy Competition Schedule for Freeride Team Athletes.
February is action packed for our Freeski and Snowboard Team Athletes.  The Jackson Hole Ski & Snowboard Club is hosting the 3rdannual IFSA Snowking big-mountain competition.  If you haven't registered, there is still space. Click here for more details.
February Competition Schedule:
Week #2 February 10th Wednesday Night Lights (WNL) (4-7pm) at Snowking. (Tentative- may change to March 3rd)
Week #2 February 12-14 IFSA at Snowking.
Week #3 February 17thWNL (4-7pm) at Snowking.
Week #4 Februray 24thWNL (4-7pm) at Snowking.
If you haven't already, please read this month's Student-Athlete Support Program update.  This information is relevant to all JHSC athletes:  Click here.
More detailed information about events coming via Freeride Program emails next week.  In the meantime, dig out the swallow tail snowboards and fat skis – it's SNOWING!!!