January 30, 2020 - 12:45pm
https://www.facebook.com/JHSCFreerideProgram
https://www.instagram.com/jhscfreerideprogram/
Welcome Sloan Redd Clegg!!!
Snowboard Team Head Coach Tristan Clegg and his family welcomed a brand new part of their family this January 24th; A baby girl! Her name is Sloan Redd Clegg and she was instantly loved by her older sister Lilah, Mother Brenna, and Father Tristan. It was a busy week with Sloan's birth arriving just two days after her mother's birthday on the 22nd and less than two hours before her father's birthday on the 25th!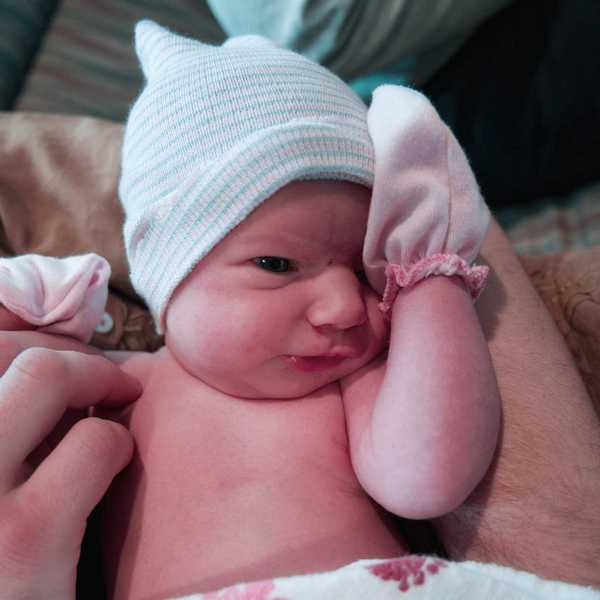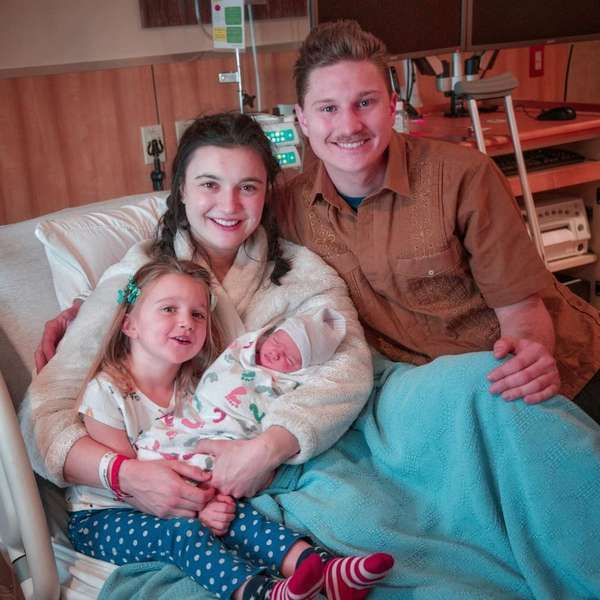 "We are beyond excited to have Sloan be born happy and healthy which is all we could wish for. Thank you to everyone at JHSC who has helped make our move to Jackson as smooth as possible and supported us through her birth. She will be on a snowboard with all of us soon!" - Coach Tristan
Congrats Clegg's!
Chris Mayers & Tristan Clegg Complete IFSA 200
Congrats to Chris Mayers and Tristan Clegg for CRUSHING their IFSA Level 200 Coach Exam. Snow was deep, stuff was learned, test was passed! Whoo!
JH Ski Patrol Meeting
Early in January, the entire Freeride Program packed into a boardroom to learn and chat with JHMR Ski Patrol. It was a great opportunity to ask questions, review resort safety, and remind everyone that we all have the same goal; To ski and ride safely. Big thanks to JHMR ski patroller and JHSC Academic Coordinator Ashley Babcock for helping organize this!
Brent Newton Memorial Scholarship Winners
Congrats to Jeremy Gries and Rye Webb for receiving the Brent Newton Memorial scholarship. Thanks to all athletes who applied and submitted an essay, they were all a pleasure to read and written so well. 
Tune Clinic Recap
Snowboard Head Coach Tristan Clegg and Freeski coach Stosh Czarniak held the Freeride Program's first tuning clinic. It was detailed including everything from simple waxing to intense edge repair and maintenance. Thanks to all the athletes that made the effort to attend! If you missed it, the Powerpoint video is below so you can catch up and GO FAST!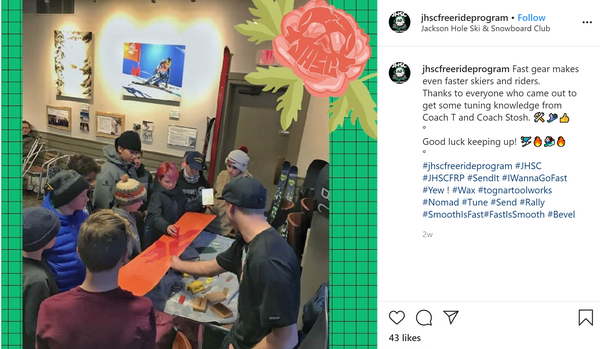 Jackson Hole IFSA Regional Recap
Last weekend JHMR hosted the IFSA event at Toilet Bowl and in Tower 3. We were excited to see teams from across the country come to our home mountain and throw down. Variable visibility conditions created a challenge for athletes and judges alike. Everyone persevered in the hard conditions with no reported injuries and some solid skiing and riding was witnessed, notably from young riders Neo Emery and Jack Kilmain. The snow was consistent and firm enough to make some amazing big mountain lines possible.
 Big shout out to Jeff Moran for keeping the stoke high and talking for multiple hours without stopping. The Freeride program is looking forward to more upcoming IFSA events with more stomps and good decision-making.  Next stop Grand Targhee!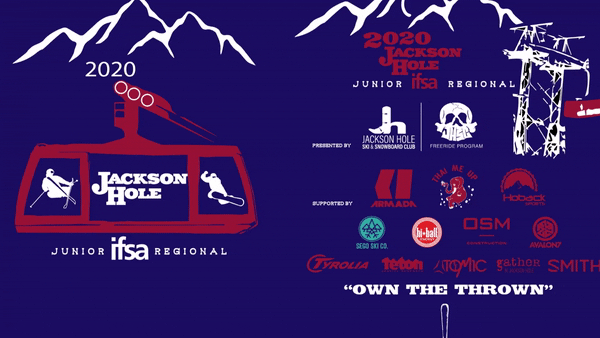 A link to the Photo album provided by Adam Wirth can be found on Facebook here.  
Sun Valley USASA Recap
    Our first USASA event of the season is in the books! The Jackson Hole Ski and Snowboard Club Freeride Program traveled to Sun Valley for a long weekend of Skier/Boarder-cross and Slopestyle. Snowboard coach Randy and Ski coach Collin packed up the van Wednesday, and headed out on the five hour drive to the town of Ketchum, home of Sun Valley resort. 
On day one, the slopes lived up to their name with beautiful bluebird conditions and lots of sun. Skier/Boarder-cross was first up, and the athletes had a great time pumping the rollers and picking lines in the bermed courses. The event organizers snuck in two races each for the first two days. This gave our athletes a ton of time on course and made for an action packed start to our competition season! After competition each day the athletes (and coaches) were very excited to ski Dollar Mountain's awesome terrain parks and get ready for Day three and four of Slopestyle.
Day three was our first Slopestyle event. The venue was very well built and all the athletes put on a pretty impressive showing! This event was a great opportunity for our athletes to test themselves on bigger jumps and against stiff competition. Unfortunately, on day four our luck ran out, and in place of sun, we were met with heavy snow and flat light. Our athletes pushed through and even improved their runs on the second day. 
Overall Sun Valley was a very successful weekend of competition. We are now in the heart of completion season, with competitions the next few weeks back to back its going to a busy couple months for the Freeride program!