November 29, 2022 - 4:27pm
Freeride Program December Newsletter
Well, we're off to a fantastic start with all the new snow in the valley.  At this writing, both Jackson Hole Mountain Resort (JHMR) and Snow King (SK) are open for the season.  The Freeride Program has officially wrapped up dryland and Axis training, and we're starting our first weekend training December 3rd and 4th!  
Thank you to all the hard work thus far from our athletes and coaches who have been hard at work since October with dryland and gymnastics training. This hard work will pay off as we put our training to practice on snow this year.   know the Freeride Program is off to an amazing start to the 2023 season!
A few reminders that we train on Saturday from 8:30-12:30 at JHMR, and 10:30-2:30 on Sundays at JHMR for all Freeride Programs. Progression, Progression Plus, and Competition Teams will also train at Snow King during the week after school. If you missed our parent / athlete meeting this fall, please reference our web page HERE to see important training dates and our full schedule.
Due to early snow, our athletes' dryland training was cut short.  However, we were able to train on snow at SK as we set up our own rails and hiked and slid rails for the last few weeks of our scheduled pre-season training.  In our opinion, it was the best transition into winter!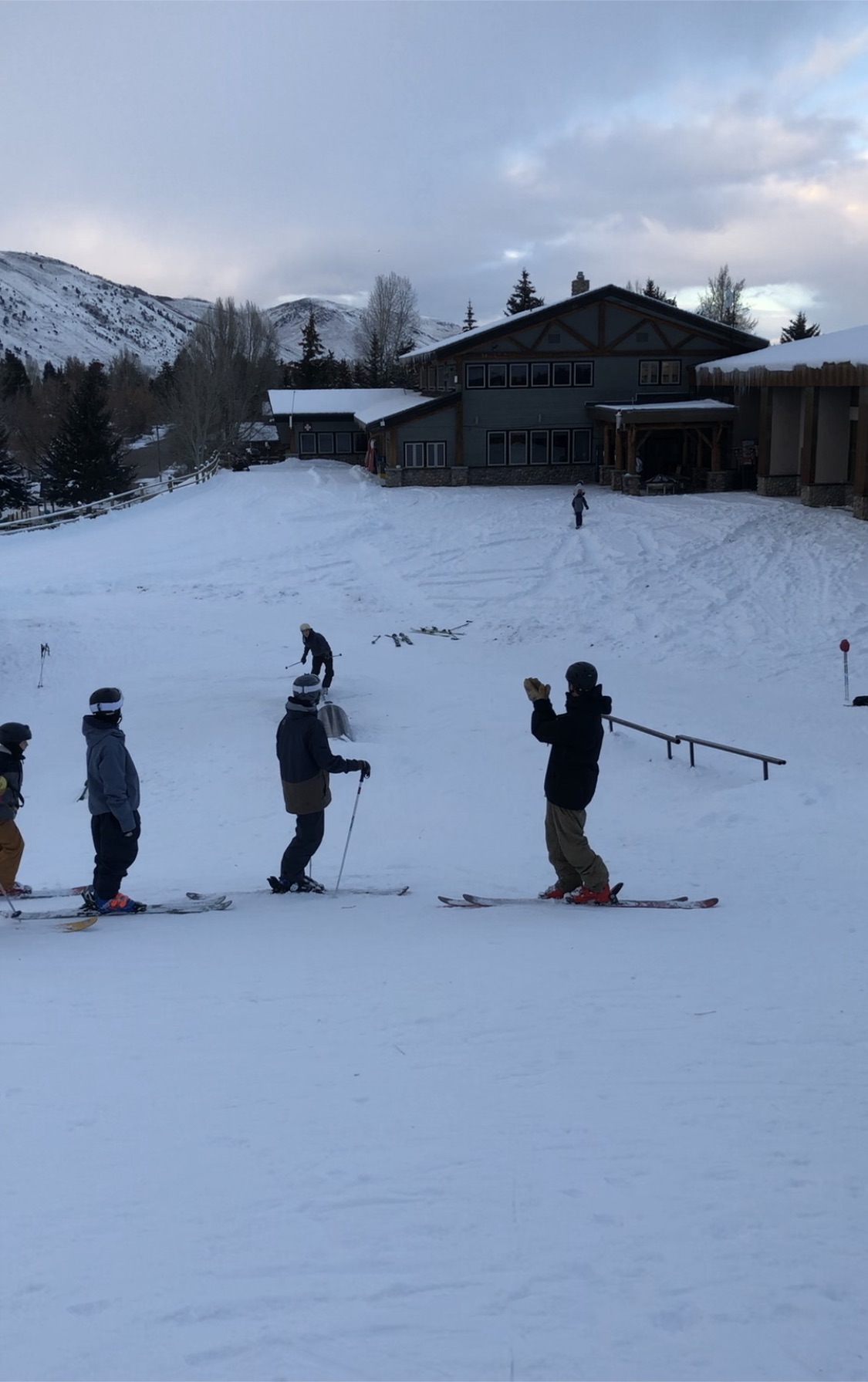 Above:  Athletes sliding rails in early November.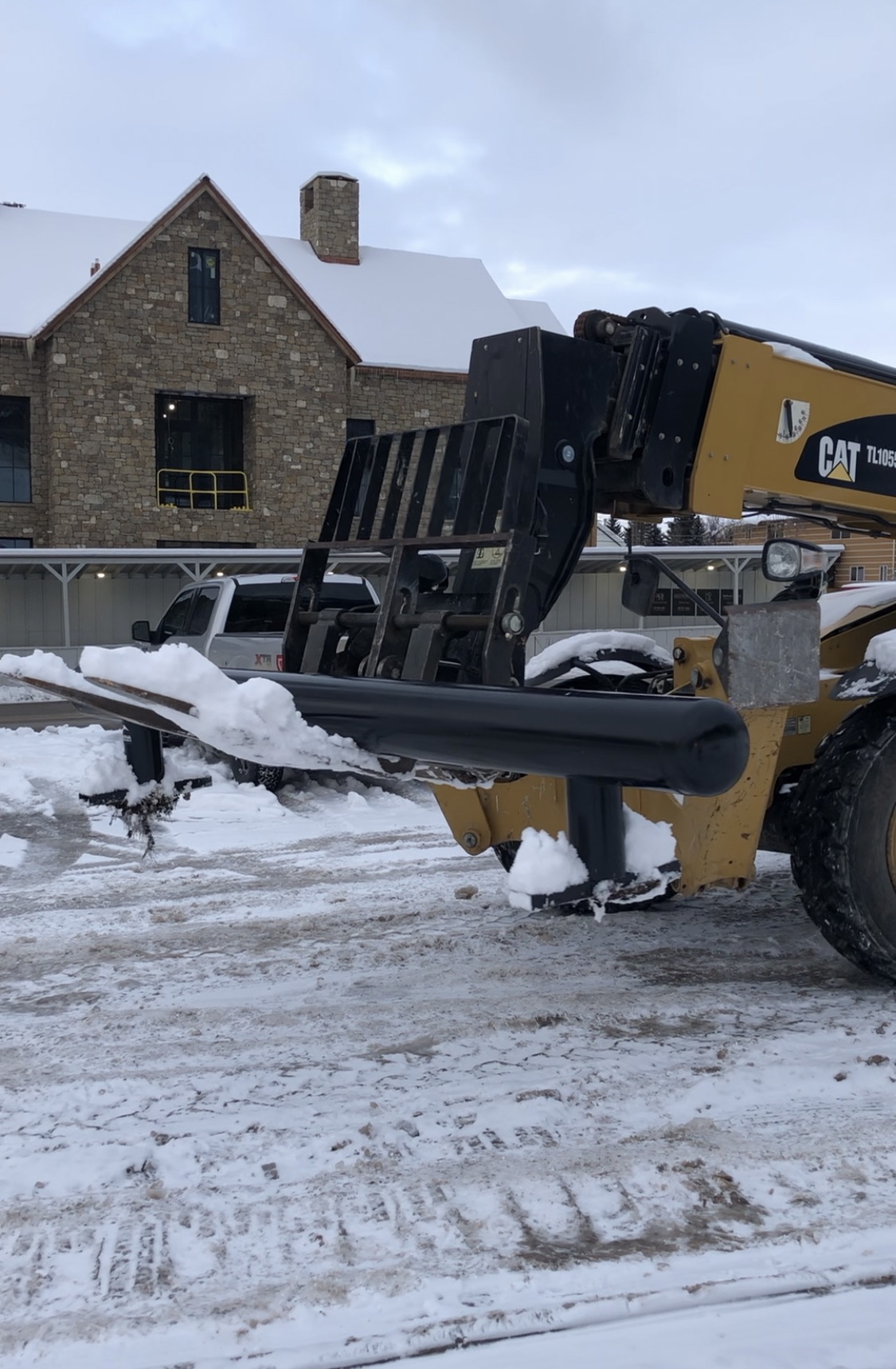 New rails purchased by an donor who supports the Freeride Program. Thanks Mr. GH!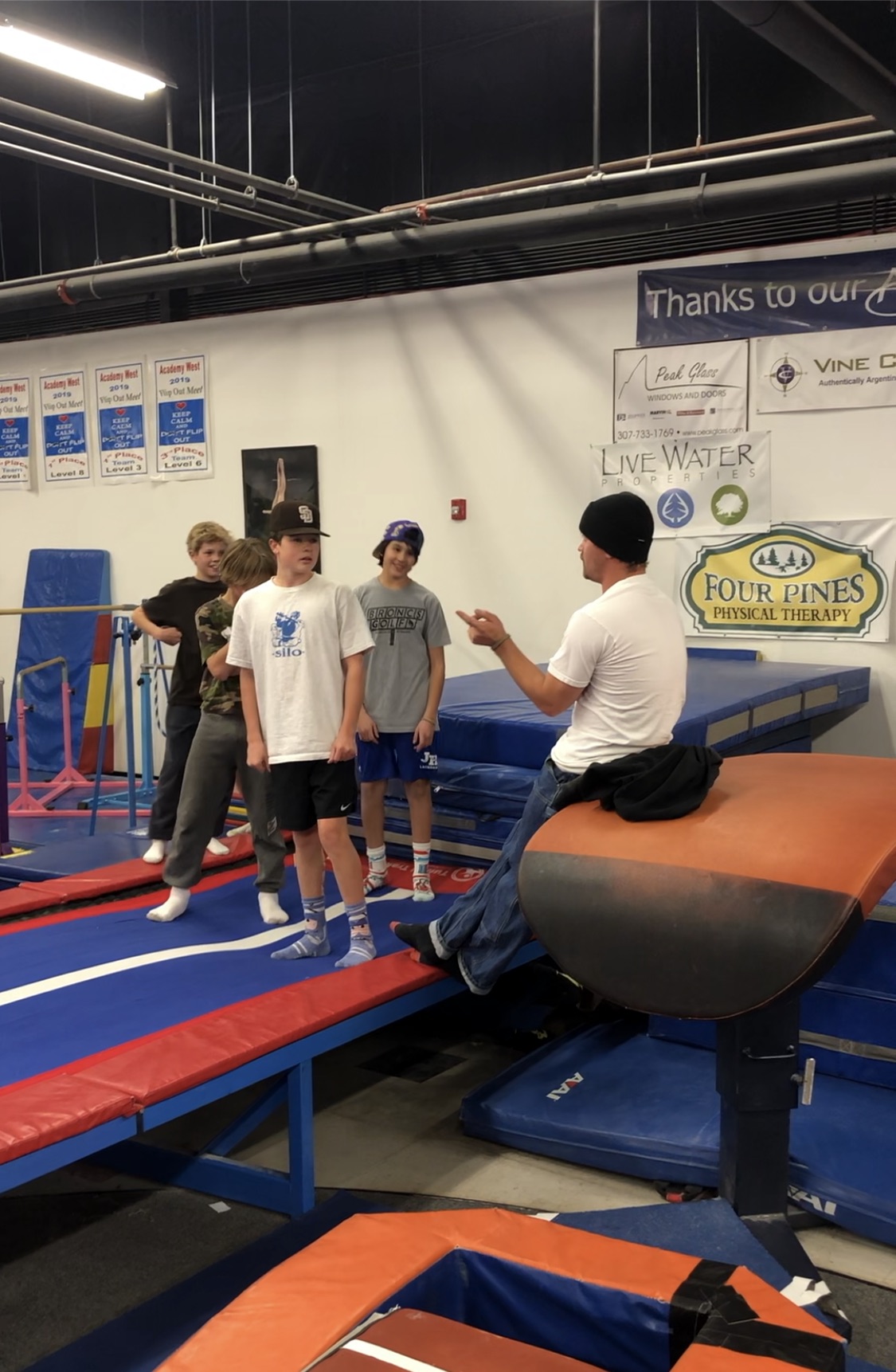 The last Axis session was a blast with a guest appearance from our Travel Snowboard Coach, Hunter Piggott: Helping the squad so they are ready for snow!
Looking forward, USASA Big-Mountain West is open for registration.  Secure your spots to our regional events!  The Jackson stop is January 6-8th with a rail-jam and two slopestyle competitions.  IFSA registation will go live in mid December (date TBD). The Jackson IFSA event will be a three day event on January 20-22.  Keep an eye out in your email inbox from Head Coaches for more information about all competitions.
Think Snow!