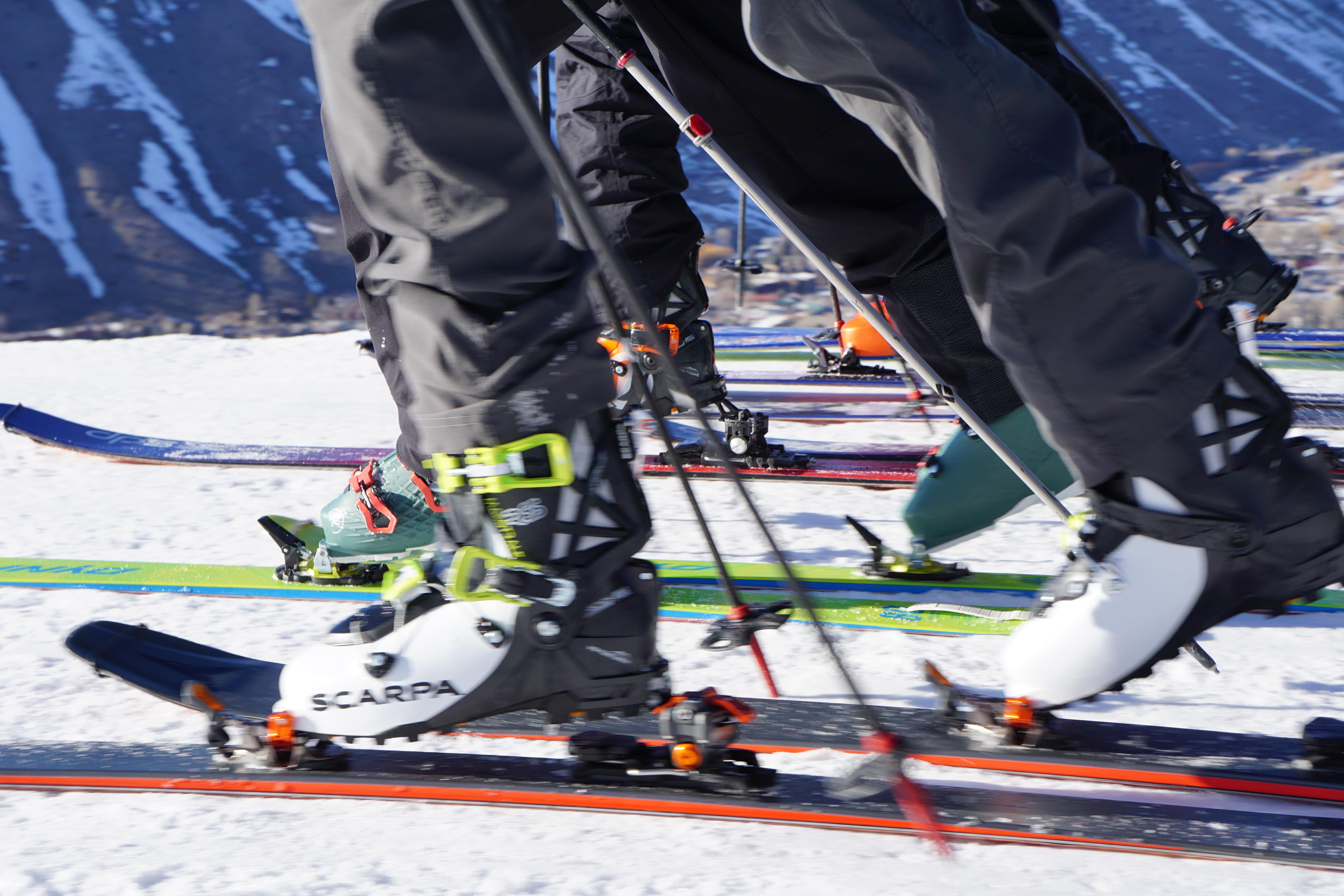 Registration is open and we are looking forward to the change in seasons!  Again we will hold our two main programs - the 4 Month Backcountry Program, and the Mini Mountaineers. We'll be traveling this season with plans for a Montana hut trip, and a ski mountaineering trip in Chamonix, France.  Families already involved in another JHSC program can look forward to one-off backcountry days, and avalanche education workshops spread throughout the season.
The "Mini Mountaineers" is a six week long entry level backcountry ski program open to athletes ages 10-12.  Rental touring equipment is available through JHSC.  This is a very fun and laid back program; many athletes move to the 4 month program once they are of age. 
 
The 4 month program is a season-long backcountry program with after school training options twice a week at Snow King and 7 weekend touring days between December and March. This is open for ages 13-18.  Athletes in this program will work with avalanche professionals and backcountry ski guides learning the ins and outs of traveling safely through avalanche terrain.  We also work with Teton County Search and Rescue learning mountain first aid.  This program is open to new and experienced backcountry skiers.  Folks just entering the sport can look forward to learning the techniques of uphill skinning, mountain terrain selection, and mountain weather forecasting.  Those with experience will have the chance to plan and lead our touring days in Grand Teton National Park.
Some exciting new trips are happening.  In January we will be heading to Downing Mountain Lodge in Hamilton, Montana. Spending 3 days and 2 nights at the lodge will allow athletes to fully immerse themselves in a remote backcountry ski setting.  This trip will be open to all 4 month athletes first and any extra spots will be opened to the mini mountaineers.  Please sign up through our registration website.
Our spring break trip will be held in the Alps of Chamonix, France.  This is the first and only trip of its kind in Jackson and is open to advanced athletes with 2 or more years of backcountry skiing experience.  Chamonix is a great location to put all of our skills to work as well as learn some new ones - from ski mountaineering, to tour planning, hazard identification, glacier travel, and ski rappelling. There are currently 4 athletes enrolled in this trip with registration open to 5.  We plan to make this a regular trip.
Please see our webpage for more information and dates and contact Blake Votilla bvotilla@jhskiclub.org with any questions.