December was the official start of our program!  The dry start to the winter was no problem for our program.  We got to brush up on some of our skills like map reading, working on our equipment, and hiked up to the top of Snow King a couple of times.  Around Christmas there was finally enough snow to get on the skins at Snow King.  The team only had one session at Snow King before our first full touring day in Grand Teton National Park.  Everyone focused and learned quick and we ended up having a great weekend in the park.  
This year we are splitting up the big group into Saturday / Sunday groups for the touring days.  This is in part to aid in staffing issues, as well as lessening our impact on the backcountry ski community.  As much fun as it would be to travel in the mountains as a group of 15, keeping the groups small is better for many reasons.  On Saturday Max, Noah, Tosh and Blake headed up and made a summit of Wimpies from the Death Canyon trailhead.  It was super cool to have a summit as our first day of the season... nice work team!  On Sunday we found amazing snow on the bottom 2/3 of 25 Short - also known as the Aspen Glades.  The snow was so good in there, with so few tracks, that we decided to do multiple laps down low and skip the summit.  There are so many different ways to enjoy backcountry skiing and a summit is not always necessary.  We enjoyed some great "mock guiding" by Charlie Kilgrow on Sunday - he got to work with the instructors and did a great job leading the team throughout the backcountry day.  As the season goes on all athletes will get a chance to mock guide like this.  Check out this first photo to see Charlie in action!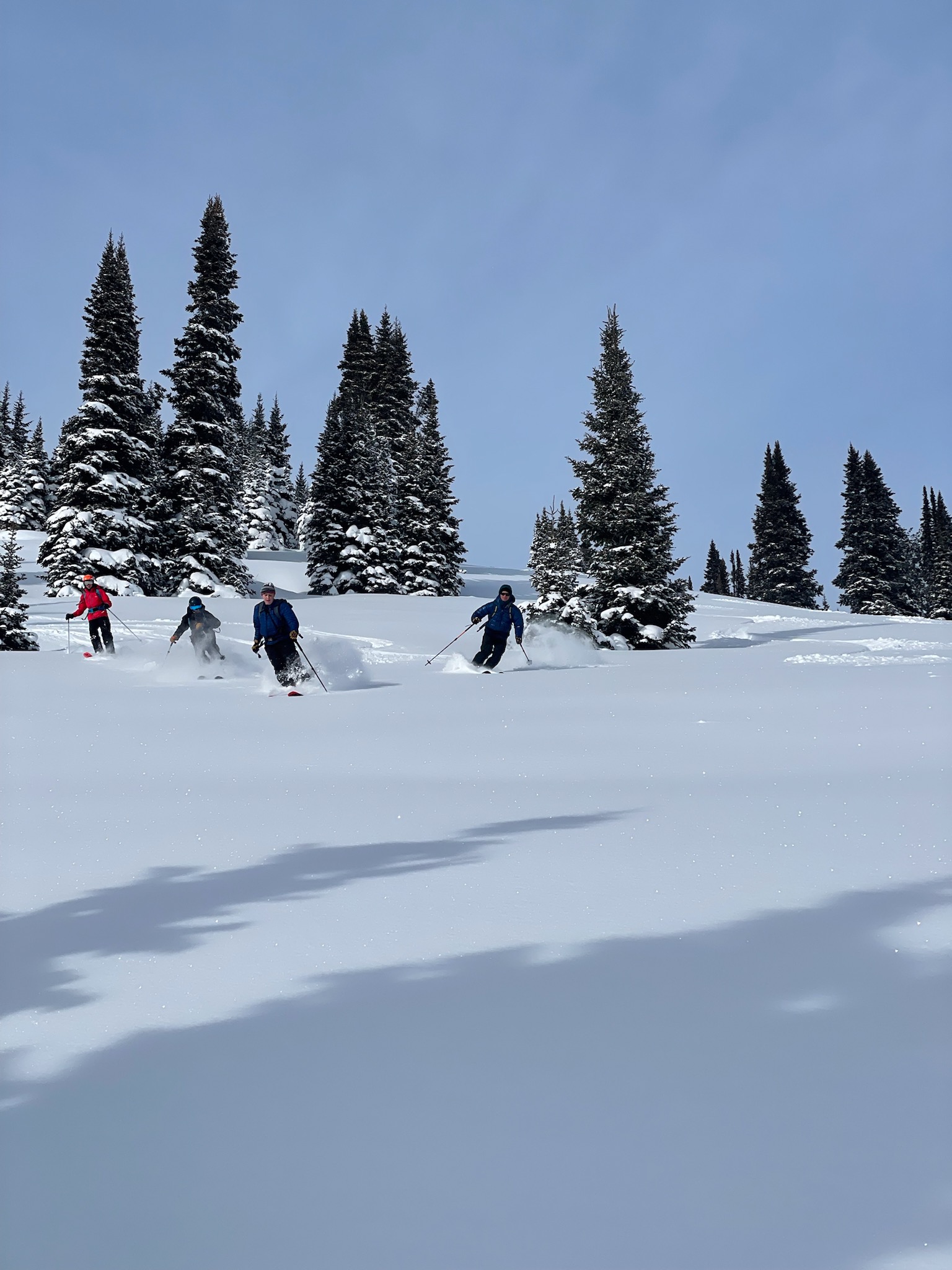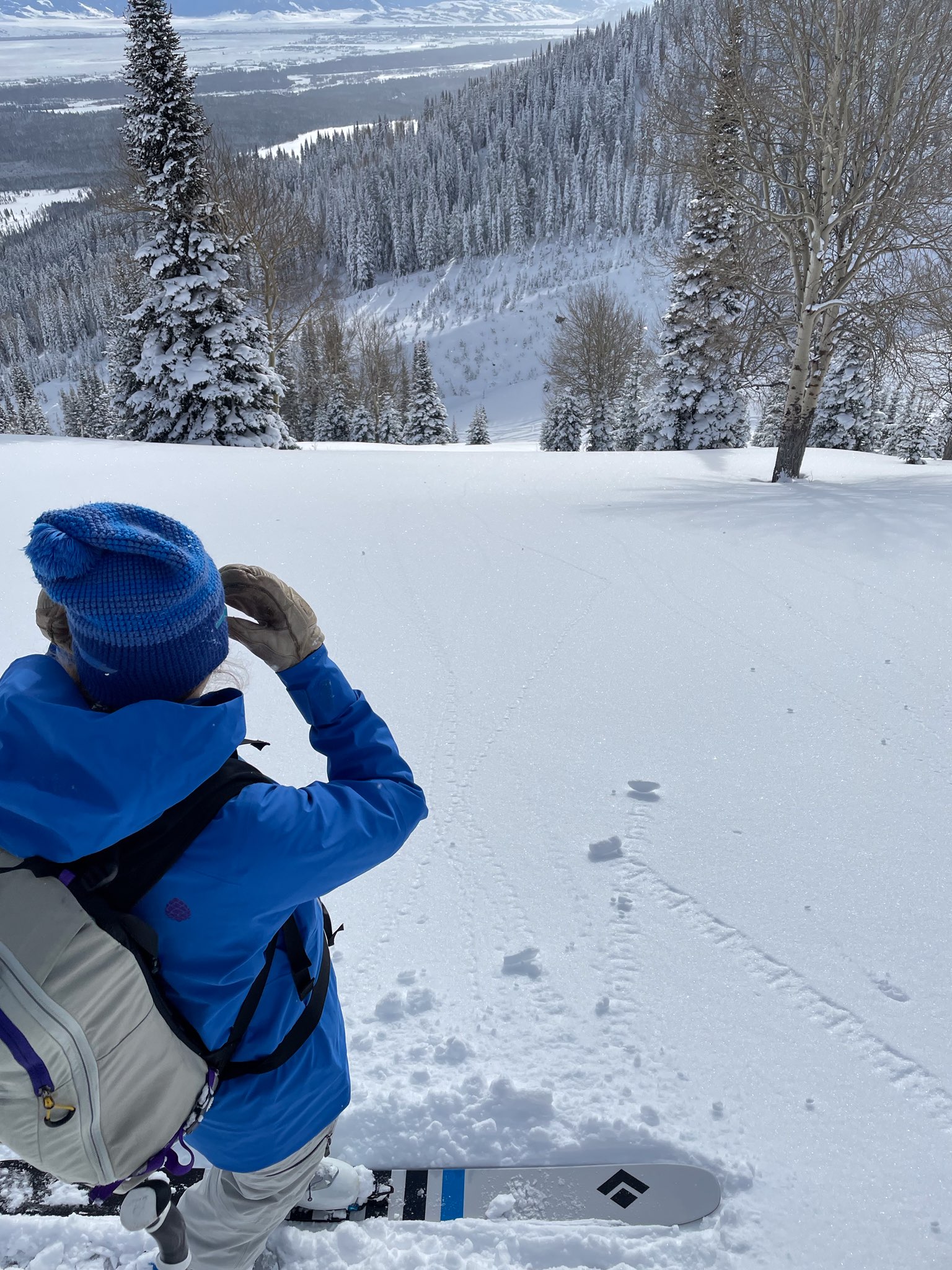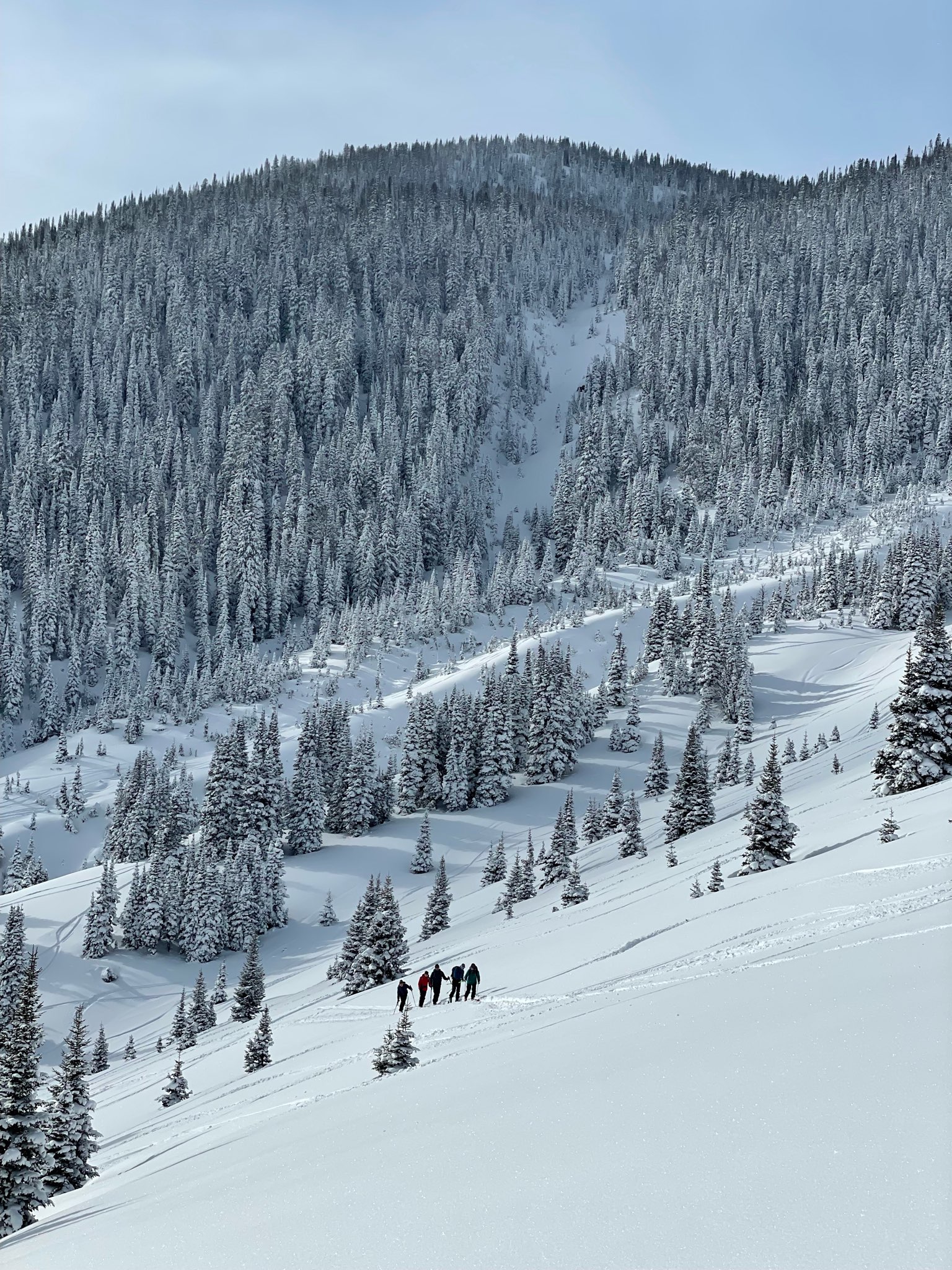 What is coming up in our program:  
-We will be handing out our team hoodies this week!  Thanks to our sponsors who's logos will be on the hoodies this year: Arborworks Tree Service, Rendezvous Mountain Rentals, Advocates for Multiple Use Public Land, and Exum Guides.
-We head to Downing Mountain Lodge in Hamilton, MT Jan 14 - 17.  This is going to be great!  We will cover more information this week at practice.  
-Our next two weekend touring days will be part of the avalanche level 1 course through the American Avalanche Institute.  Please check your email for online coursework.  
-Mini Mountaineers begin February 3rd.  This is our 6 week program for kids ages 10-13.
-I will be sending out an email asking what people are interested in as far as trips and programs this summer so that we can start planning.  On the radar is:  Mt Baker ski trip in June, South America Volcano trip in August, and some sort of dryland program this summer.  Please be on the lookout for this email and reach out if you are interested in joining!