DECEMBER RECAP
Highlighting December were avalanche awareness field days for alpine and freeride teams!  We connected with the U16/FIS, U14, and Freeride teams for field based and interactive programs with instructors from the American Avalanche Institute.  
We scratched the surface on complex avalanche forecasting skills like digging into the snow and examining test pits to identify layers of the snowpack.  We discussed the jhavlanche.org avalanche advisory, and weather sites. Route finding in avalanche terrain was looked at with freeride teams at JHMR, and certain groups discussed what's in a typical backcountry pack, along with constructing a rescue sled.  Lastly all teams had a great time practicing real companion rescue scenarios with transceiver, shovel, and probes!
JANUARY EVENTS
We are very excited about the touring day in Grand Teton National Park.  This program filled up quick with 8 athletes.  Please email if interested in another touring day, we can host a second if there is interest!
On the schedule after this we will hit the U12, and Nordic teams with similar avalanche programming.  There are still spots open for the Avalanche Level 1 certification March 15-17. If you already have the Avi 1 cert, please touch base… we are making plans to offer a Level 2 cert in the future.
GTNP BACKCOUNTRY SKIING SUCCESS!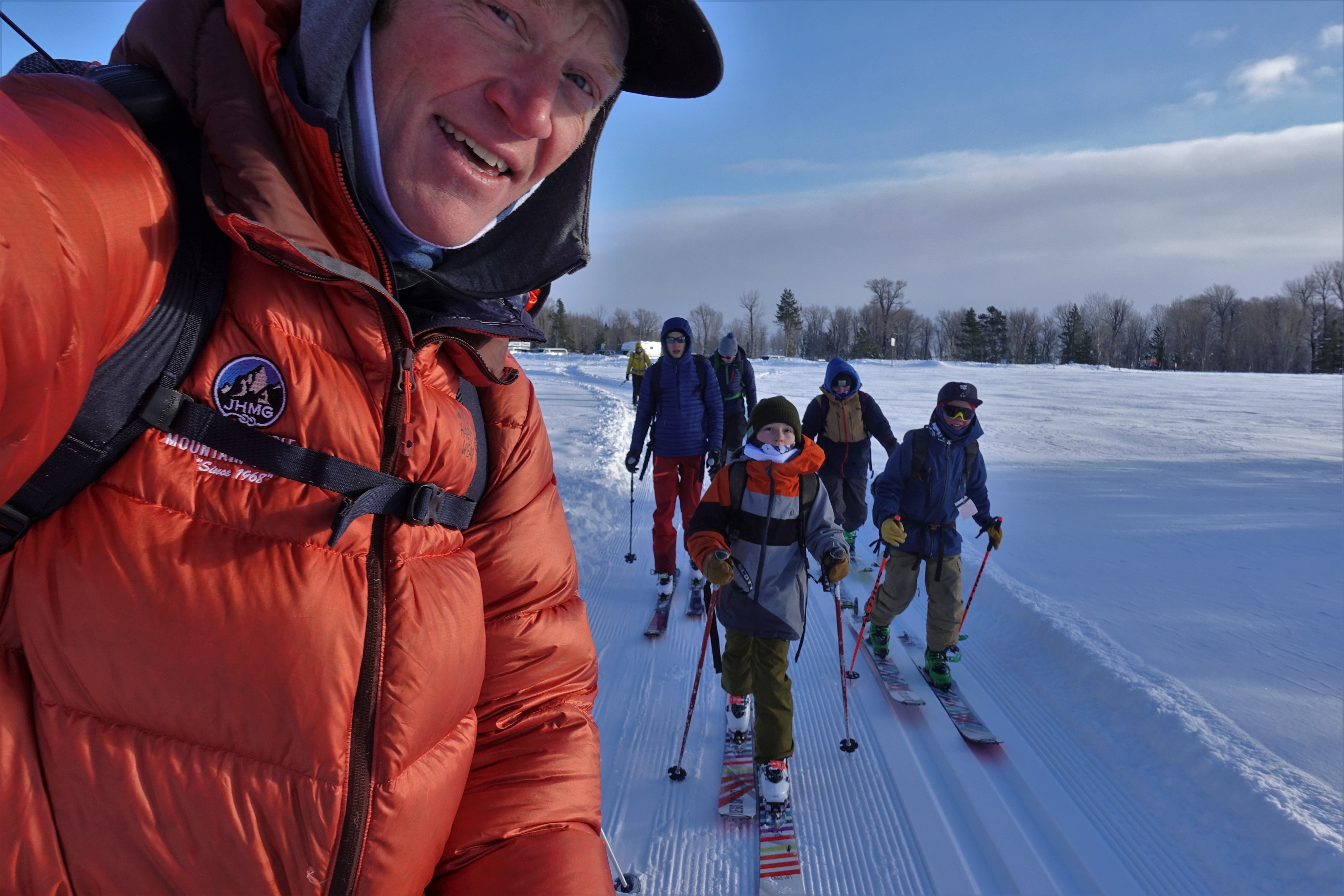 On Tuesday the Backcountry Program had its inaugural touring day in the park with Jackson Hole Mountain Guides.  Eight athletes attended this program where we skinned up a run called 25 short on the front flank of the Tetons. Temperatures were well below zero when we took off, but as we climbed the temps warmed and we were rewarded with nearly a foot of fresh untracked powder!  We did two runs totaling nearly 3,000 vertical feet of climbing and plenty of fresh powder to go around.
For some this was their first time ever ski touring, others first time in the park.  We were all super impressed with how well the athletes did. Lots of motivation and determination out there, at the same time though we kept it lighthearted and fun.   Like any first time activity we had many learning moments, some falls on the up track, gear malfunctions, but the athletes kept great attitudes and were very open to learn!  We worked on things such as route finding, kick turns, gear maintenance, and pacing. Some willing athletes even got to take the lead for a bit, breaking trail and playing the role of guide!  What a great team building and leadership experience for these athletes.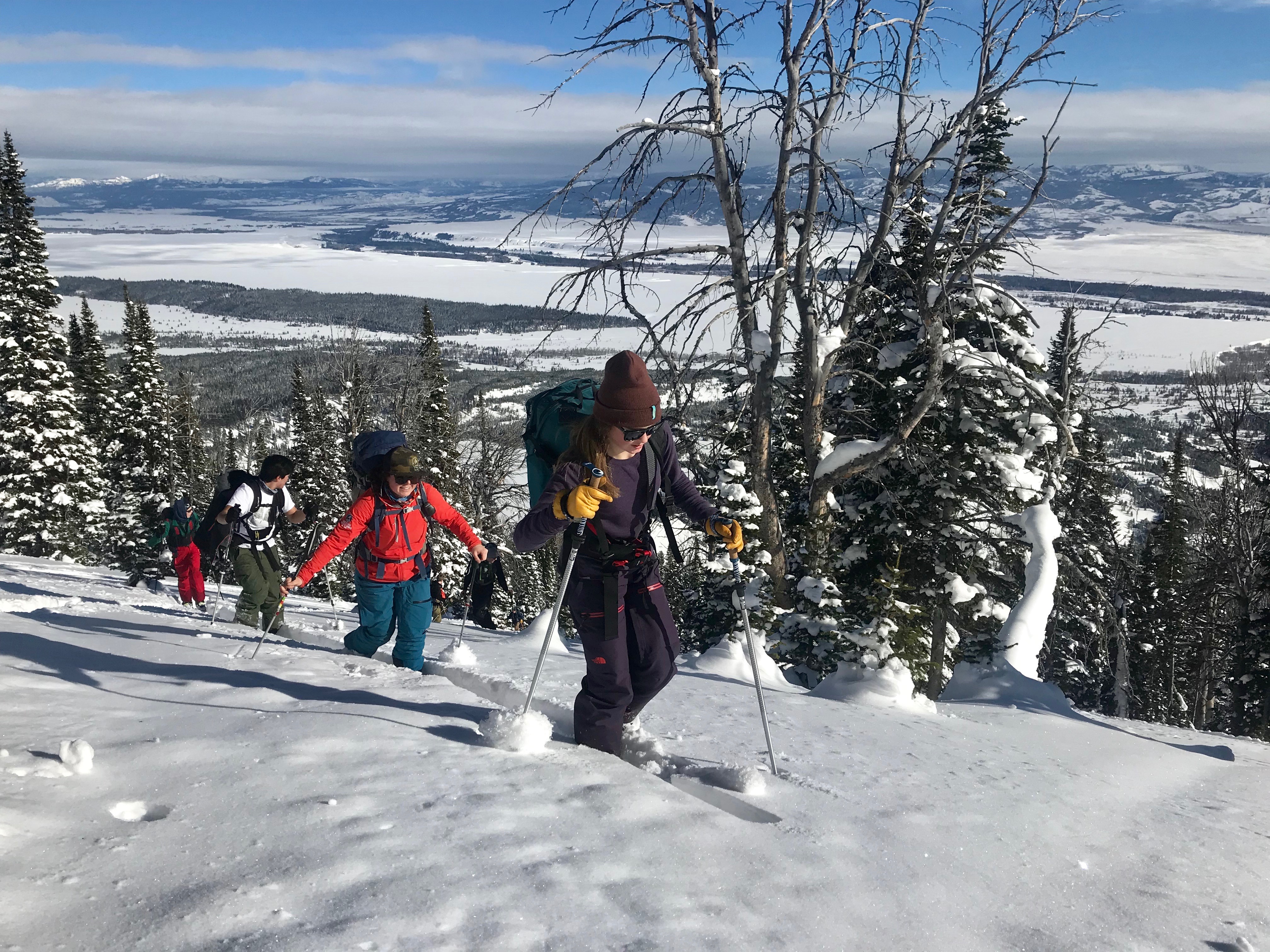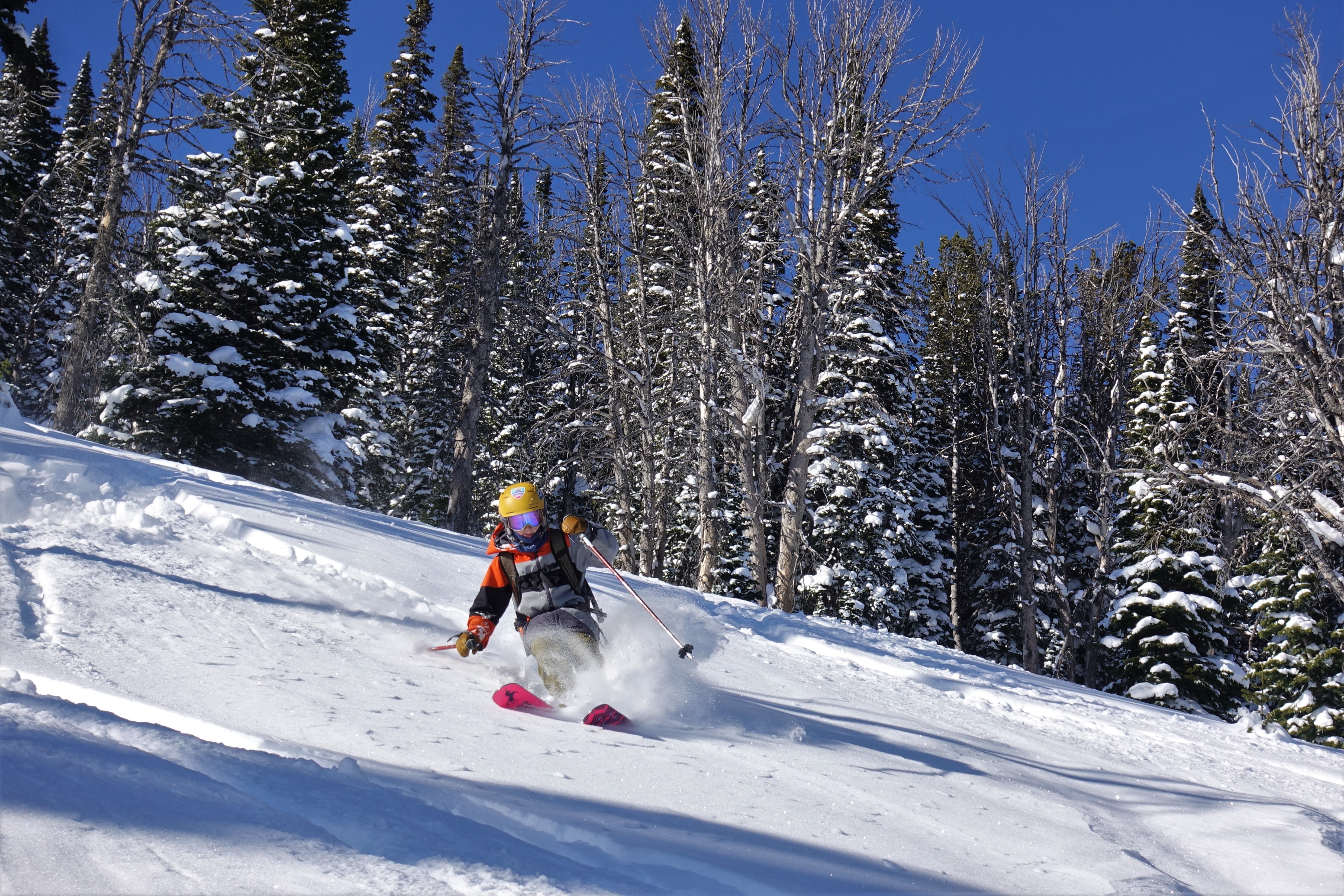 After Tuesday's success we are excited to announce the opportunity for more of the same this season.  Some of the ideas on the planning board are: a more advanced day with a select smaller group (deeper in the park, a couloir?), touring at the side country of JHMR, other new locations in the northern part of the park across Jackson Lake, and even another day exactly the same of this one!  Feel free to reach out with any feedback or ideas.
A bit of a photo gallery here - lets thank Colin Wann from JHMG for hauling up the camera and donating a bunch of photos!  Thanks Colin!
-Blake