That's a wrap! Another wonderful season in the books for the JHSC Backcountry Program. Both the Mini Mountaineers and the 4-Month Program are finished with regular training. In our program's 4th season, athletes covered a lot of ground. Some highlights include Avalanche Level 1 course on Teton Pass, summits of Albright, 25 Short, Shadow, Wimpies, and a Jackson Lake crossing to a remote peak pt. 8548. Some classic ski runs included Turkey Chute, Chute the Moon, Tomahawk Ramp, East Face of Albright, Y couloir, and more. We also had one athlete represent JHSC in a first ever for the program randonnee race in the Wasatch. We spent over 35 days skinning up Snow King as a team, and we had more untracked powder turns than you can count!  Most of us are still skiing and enjoying the seemingly never-ending winter. We are excited to see what the team gets up to next year in our 5th season.
The backcountry program works with multiple partners. Thank you to Exum Mountain Guides, the American Avalanche Institute, Snow King Mountain, Dynafit, and all of the staff at JHSC for making this happen!
Check out a few photos from our first sunny day of the season, which was also our final day of programming: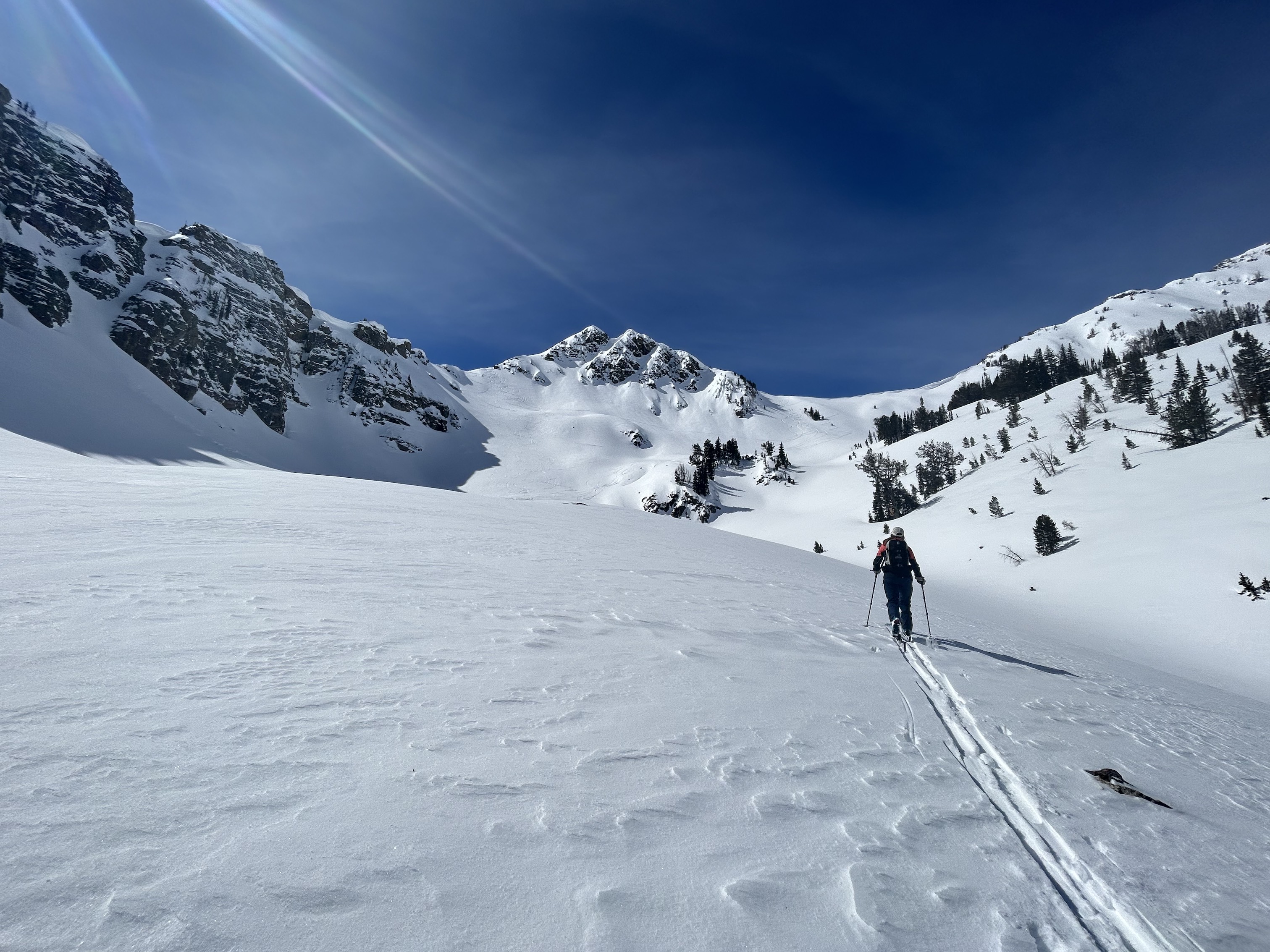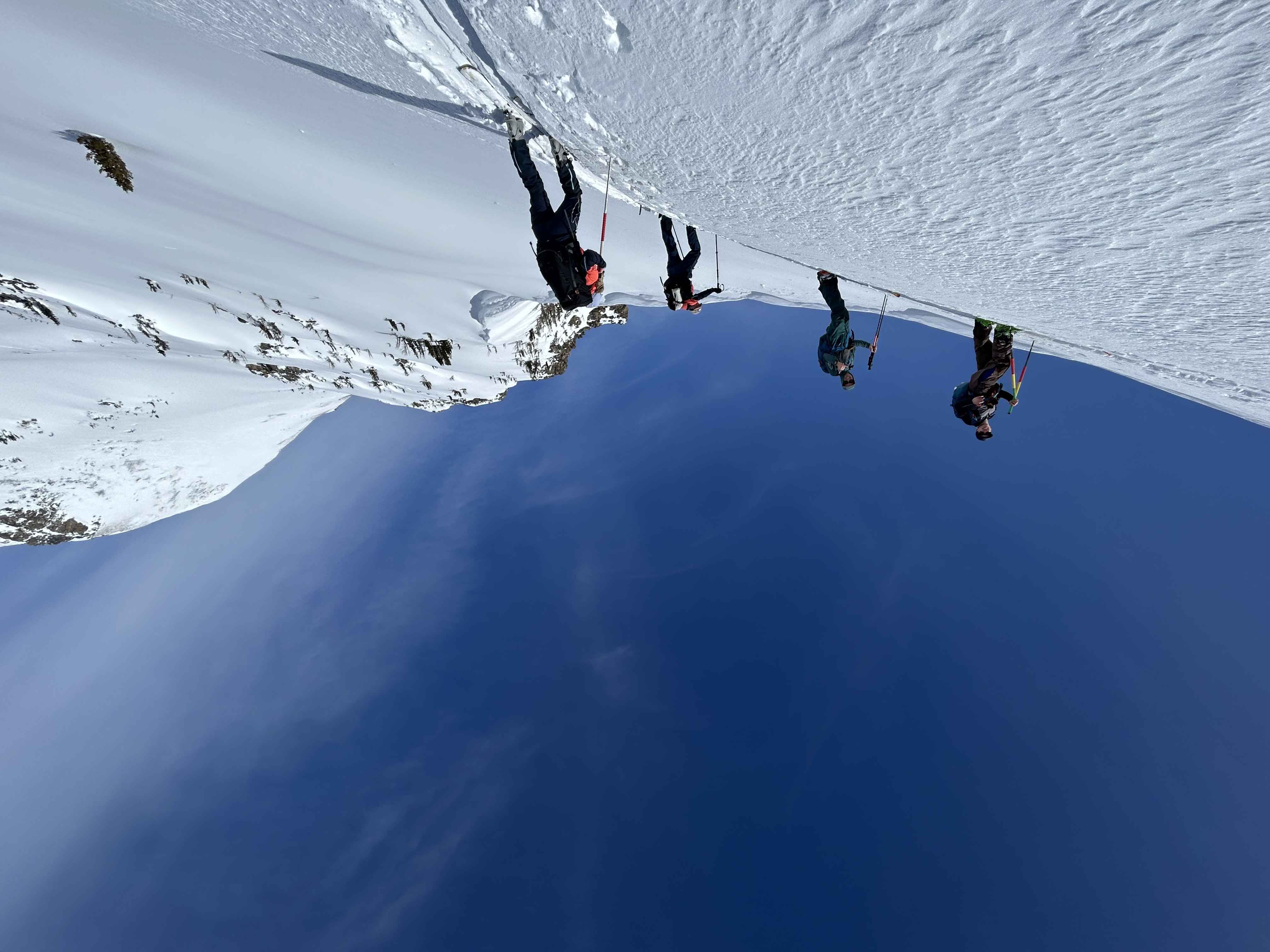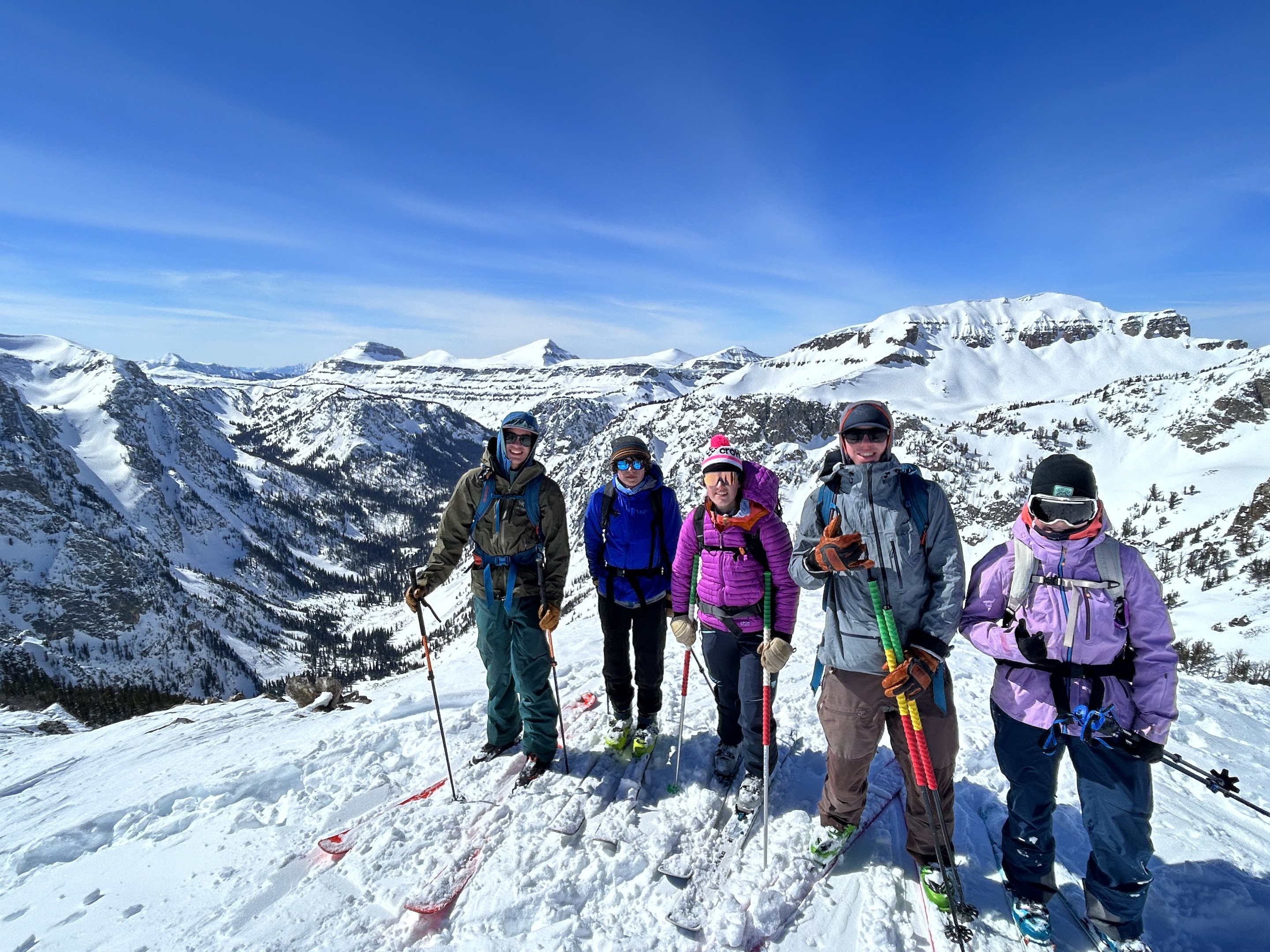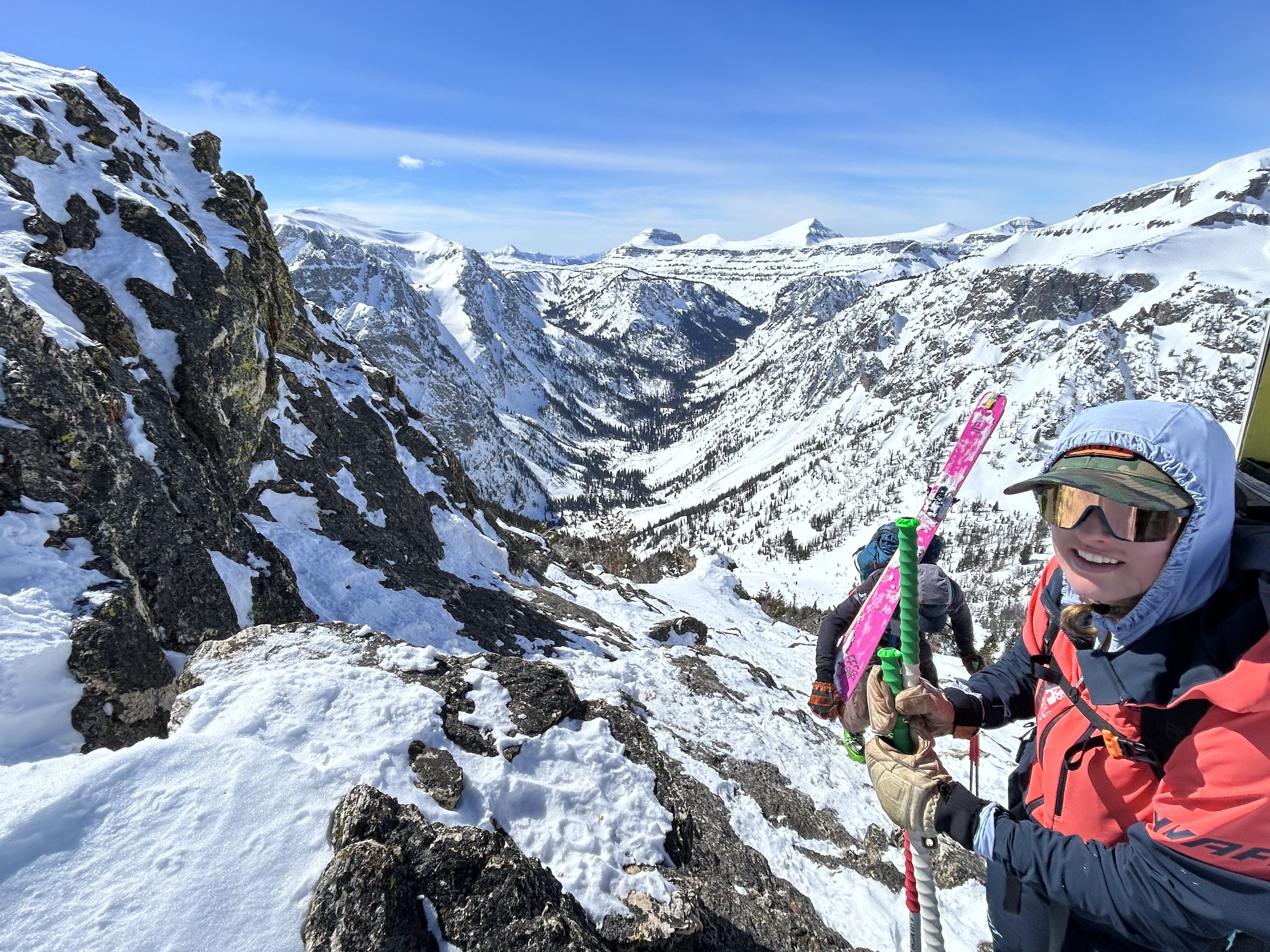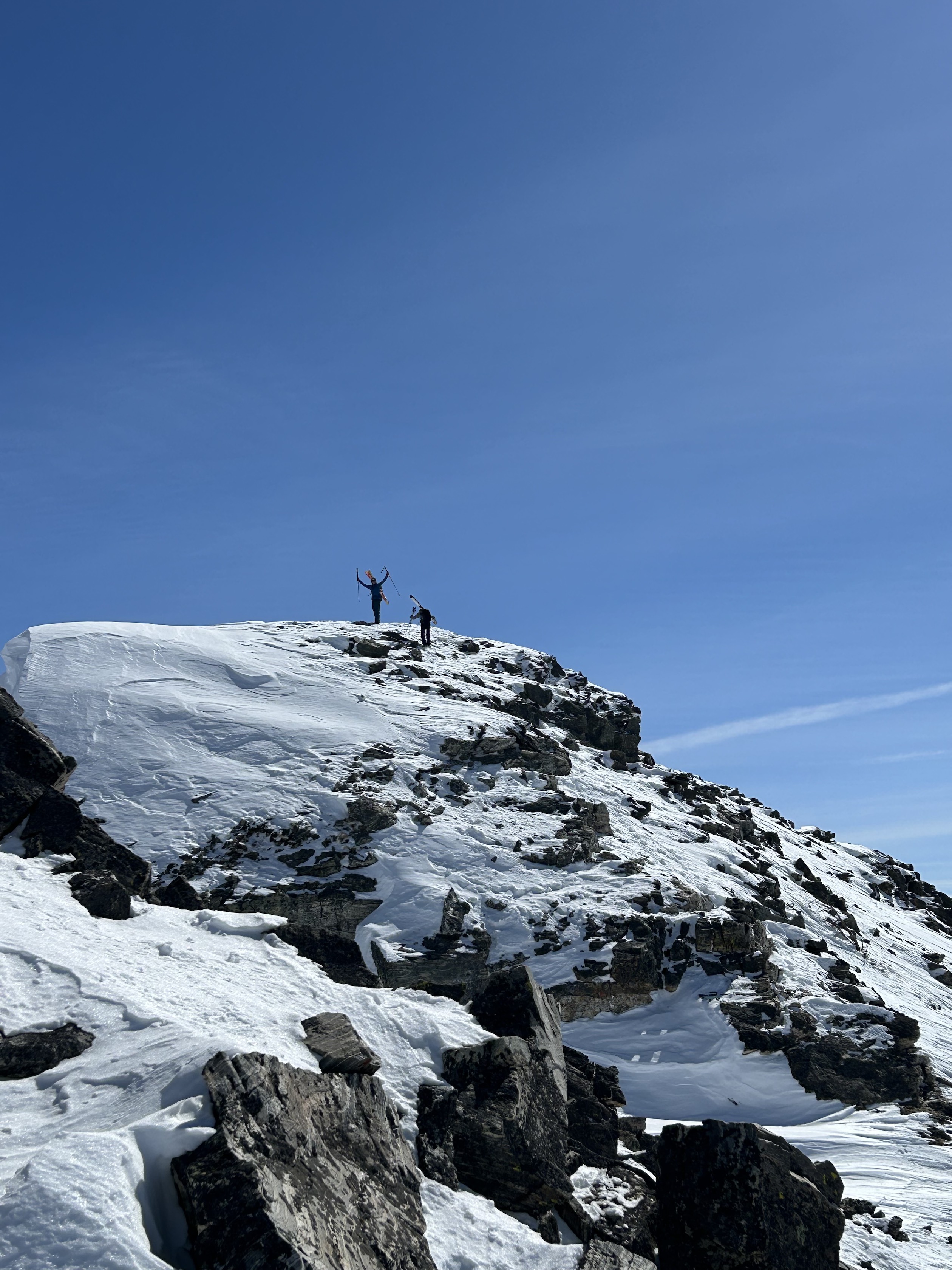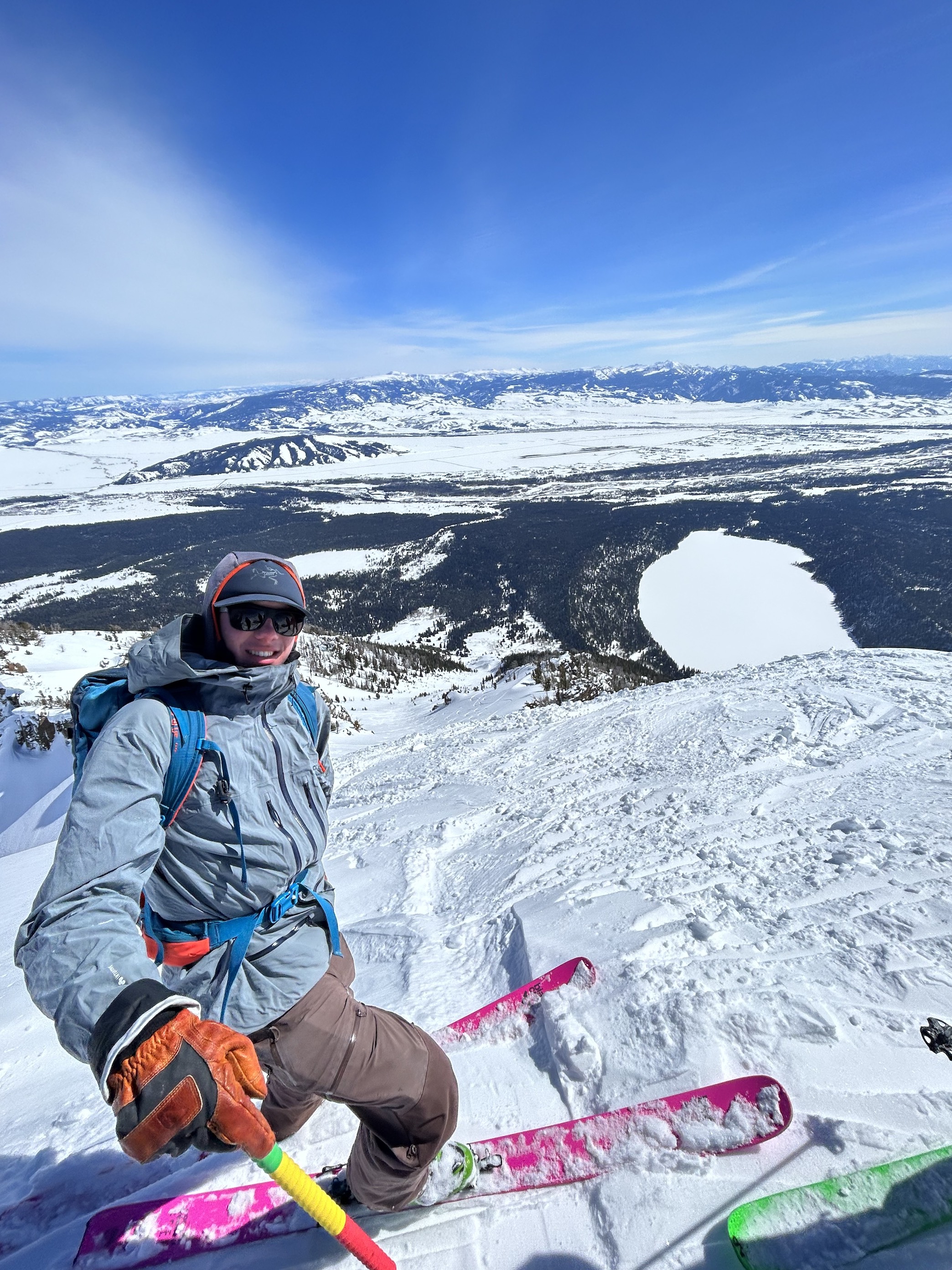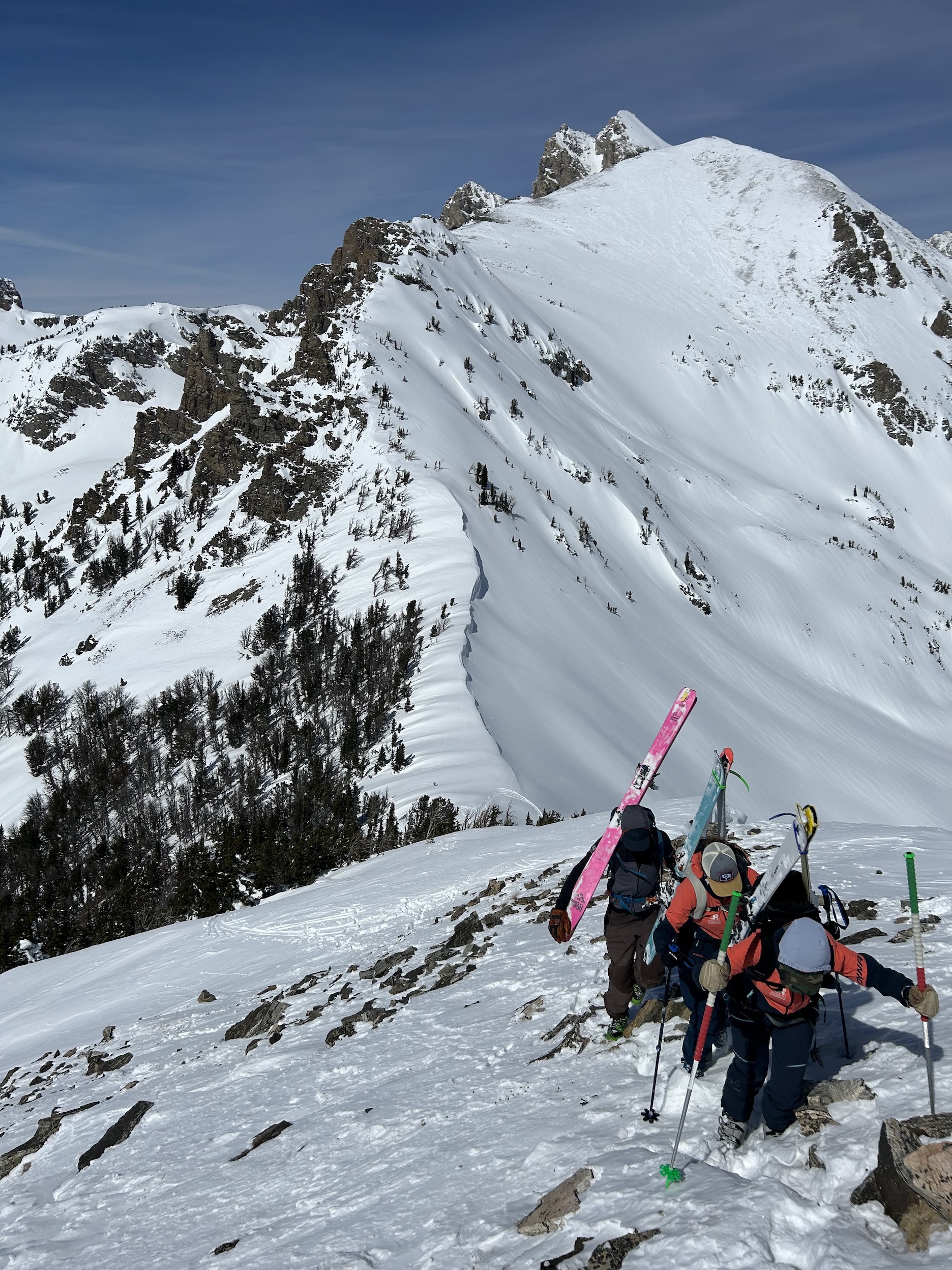 End of Season letter to participants:
"Thank you all for a wonderful season. It was great to see so much progress. By the end of the season everyone had valuable input on tour planning, route finding, terrain considerations, and avalanche assessment during the touring days. It also felt like we had great team spirit and lots of good conversations on the skin track. Thank you to Exum Guides and the American Avalanche Institute who helped make this all happen. 
Thank you: guides, coaches, and instructors!
Morgan McGlashon, Gavin Hess, Elizabeth Koutrelakos, Iris Lazzareschi, Scott Palmer, Nat Patridge, Brendan Oniell, Chance Burleson, Erme Catino, Jeannie Blackwood, Noah Pruzan, and John Micheal Mcginn!
As athletes continue to ski on their own outside of the BC program now that the season is over, we encourage you to reach out to any of your coaches for thoughts and advice at any time. We would be more than happy to go over a tour plan with you. 
Looking forward: 
We hope that all of you join us again next season! Signups are late summer (August), and I will send out another reminder. Please remember to sign up right away as the program does fill to capacity; every season we have a couple of athletes on the waitlist. We will likely keep the program to around 20 athletes again next year. 
Additional trips:
A number of parents / athletes have asked about trips and another spring break trip (2024) to the European Alps, or even trips this summer. We would love to make more trips happen! We do need 3 to 5 athletes minimum to make a trip work. Coaches are available to do a trip this summer (South America, Cascades, etc.), or anytime / anywhere - there is so much to learn on trips outside of the Tetons, and plenty of places to ski all year round. On every trip, we try to focus on skills that we're not able to practice in the Tetons.
If people are interested in a trip, please chat with some teammates and reach out to me with what you would like to do and dates that would work if you are serious about it. We have tried to run a few trips this year but have had too few signups - the ball is in your court now! If you would like to do a 2024 spring break trip, please reach out in the next month as late March is prime time and our schedule is already filling up. 
We do have Downing Mountain Lodge in Montana already reserved for next year, so please plan on that if interested (same MLK 4 day weekend). 
Summer dryland:
Our new and growing program still does not have an official dryland program in the Summer. This year we had success with a few sporadic dryland sessions in the Fall. We will definitely do this again and may try and do a couple of sessions in the summer. Please reach out if this interests you. Be on the lookout for emails as we plan some more! There may be opportunity to co-train with the JHSC Nordic team for a more structured dryland program.