November 29, 2017 - 10:14am
Grand Targhee and JHMR are open!!!! Snow King should be open this Saturday!!!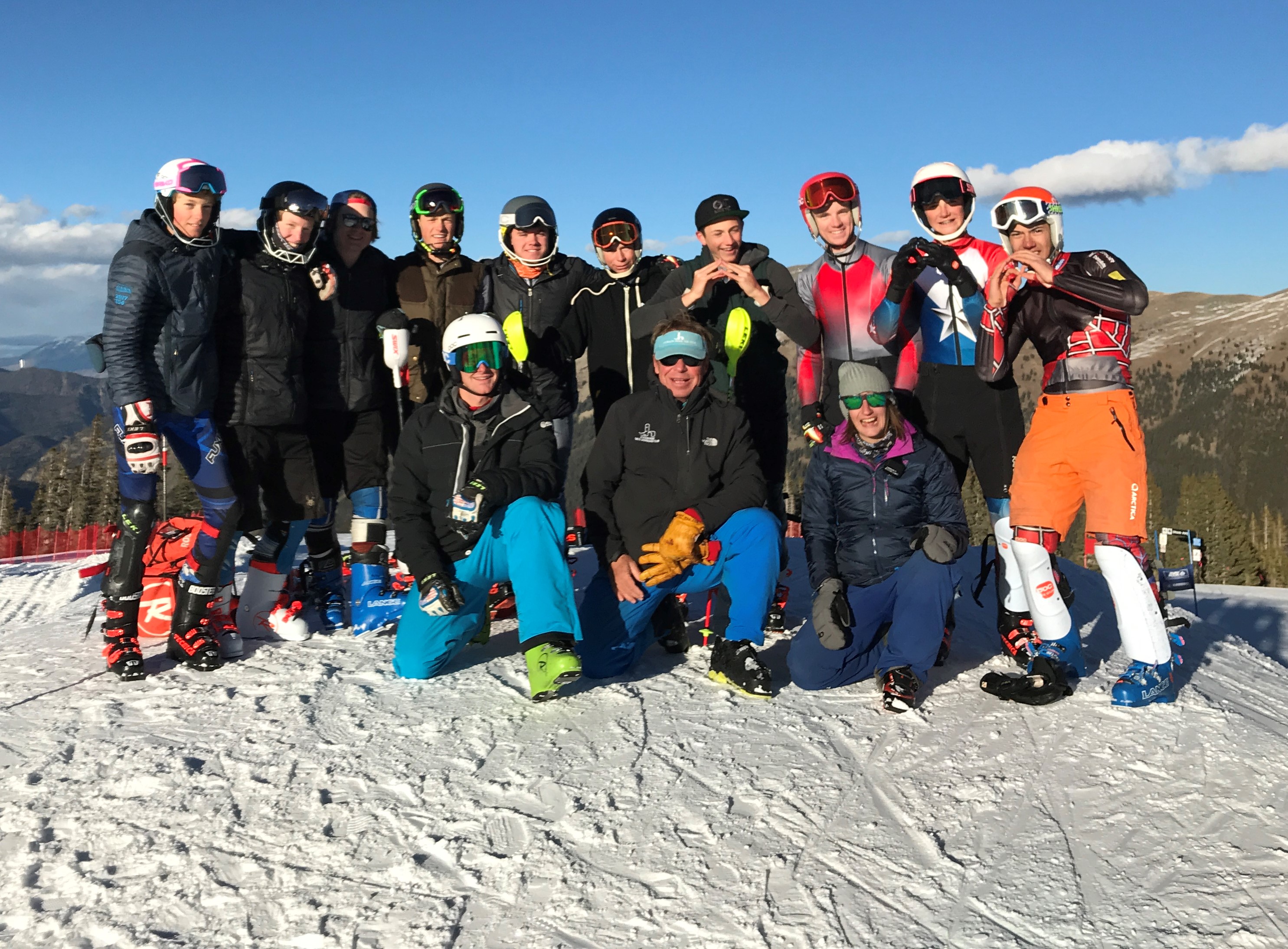 After a long fall in the gym, we finally got on snow these last two weekends. We were at Grand Targhee two weeks ago and last weekend we were at JHMR. It was great being back on snow.
At Grand Targhee we were mostly free skiing and at JHMR we were working on drills. As soon as Snow King opens we will start training gates as well, until then we will keep free skiing and doing drills.
We believe that Snow King is doing everything to open as soon as possible. Unfortunately temperatures are just not cold enough to make quality snow.
Physical Assessment Testing
We are done with physical testing and it was a great success! Athletes who were regularly coming to practices and who were doing Fall sports improved the most. With some groups, we will keep going on with dryland thru the season.
Upcoming events for alpine teams
December 2nd: Official Opening Day at Snow King
December 1-3: Beaver Creek Men's World Cup (SG, DH, GS)
December 1-3: Lake Louise Women's World Cup (2DH, SG)
December 8th at 4pm: Alpine Race Volunteer training; We will cover how to be a Gatekeeper, Race Starter, Hand Timer, Scoreboard Writer, Announcer and more! Don't miss out on your chance to get up to speed on these essential volunteer positions.
December 10-13th: Western Region Open FIS races; Snow King, WY / WE NEED VOLUNTEERS FOR THESE RACES; Please go to: https://jhskiclub.org/support/volunteer-jobs and register there
December 16-19th: Eric Hays Races, Park City, UT
December 19-22: Holiday Classic FIS SL's, Steamboat, CO
December 30th: 1st Club Series race of the year at Snow King
Fantasy Ski Racer      
Fantasy Ski Racer is an app where you can go in and predict the top 10 for World Cup Racers. We recommend that all athletes participate in this app! Its a great way to stay engage in whats happening in the World Cup. 
When you create your profile or if you have already signed up, please go into your settings, http://www.fantasyskiracer.com/#/dashboard/settings and choose "edit profile" and choose "Jackson Hole Ski & Snowboard Club" as your US Ski and Snowboard Club. 
Other
- If there is any issues with your child jacket or sweatshirt, please address that with coach responsible for your child. We are doing everything to accommodate all athletes with appropriate size jacket and sweatshirt.
- Please make sure you go and pick up Snow King and JHMR season pass as soon as possible.
- Alpine Program Ambassador families for this season are Kilmain, Parazette and Clausen families. If you have questions regarding programs, program fees, training schedule, etc you can contact them.
- Upcoming World Cup schedule: 
     - November 28th - December 3rd: Women's DH and SG races at Lake Louise, Canada
     - November 29th - December 3rd; Men's DH, SG and GS races at Beaver Creek, CO
     - December 8th - 10th: Women's SG races at Saint Moritz, Switzerland
     - December 9th and 10th: Men's GS and SL in Val d'Isere, France