September 27, 2022 - 4:12pm
October Freeride Program Newsletter
There is a chill floating on the breeze, and the JHSC Freeride Program has officially started dryland and gymnastics training!  Our athletes are training four days per week in preparation for winter.  We couldn't be more excited in preparing for the winter season and getting our Freeride family (old and new) back together!
On Mondays, our athletes are working on their balance, endurance, and agility.  On Tuesday/Thursdays, our Team works with Freeride Program coaches (Matt Newton and Henry Allen) at Axis Gymnastics where they are learning, refining, and practicing aerial maneuvers.  On Wednesday, you can find us learning proper strength and weight lifting techniques to gain the strength needed to stay strong and perform this winter.  On Fridays, we wrap up the week with a fun day of skateboarding or hiking with Head Snowboard and Freeski Coaches.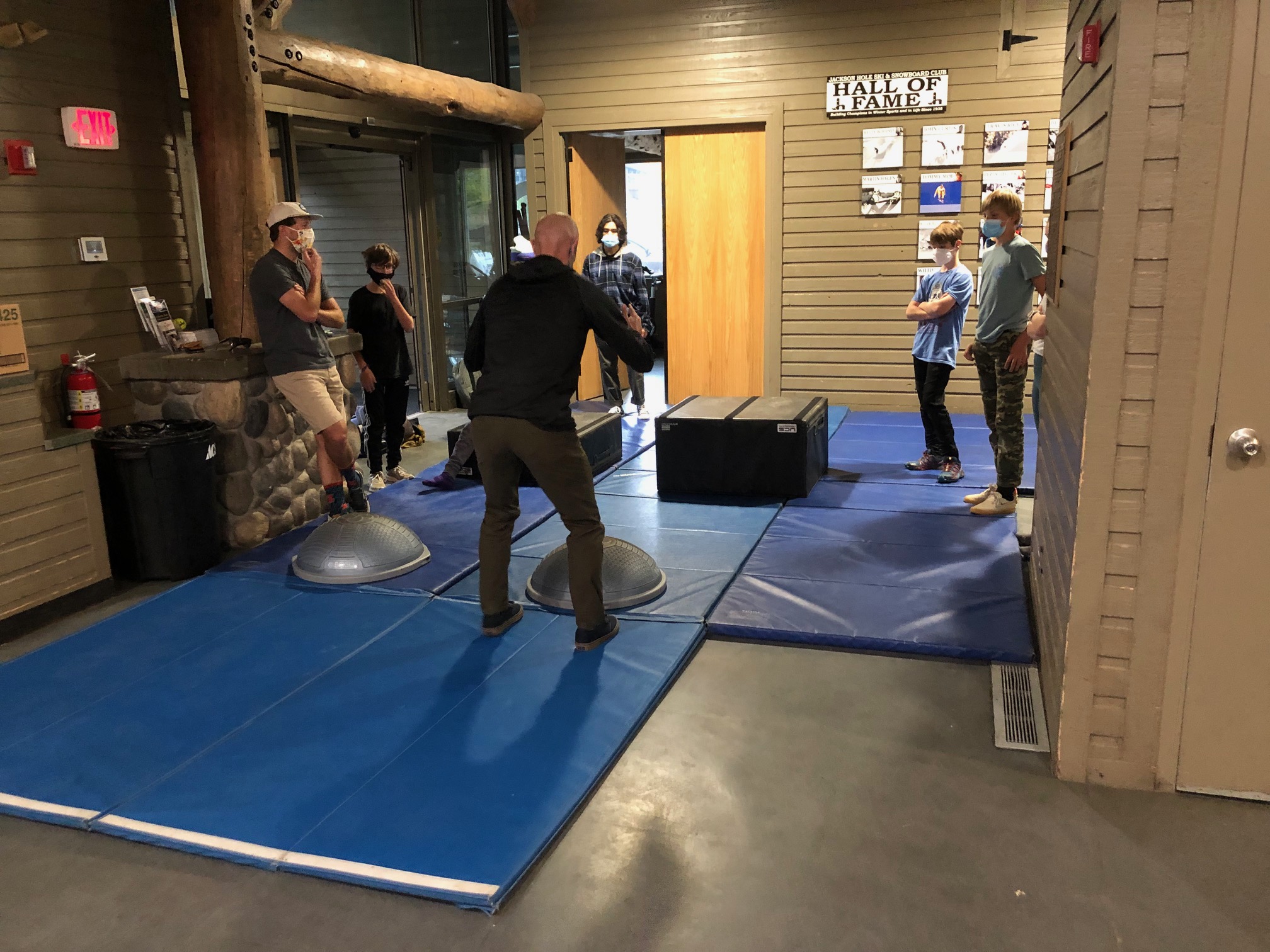 Dryland strength & conditioning above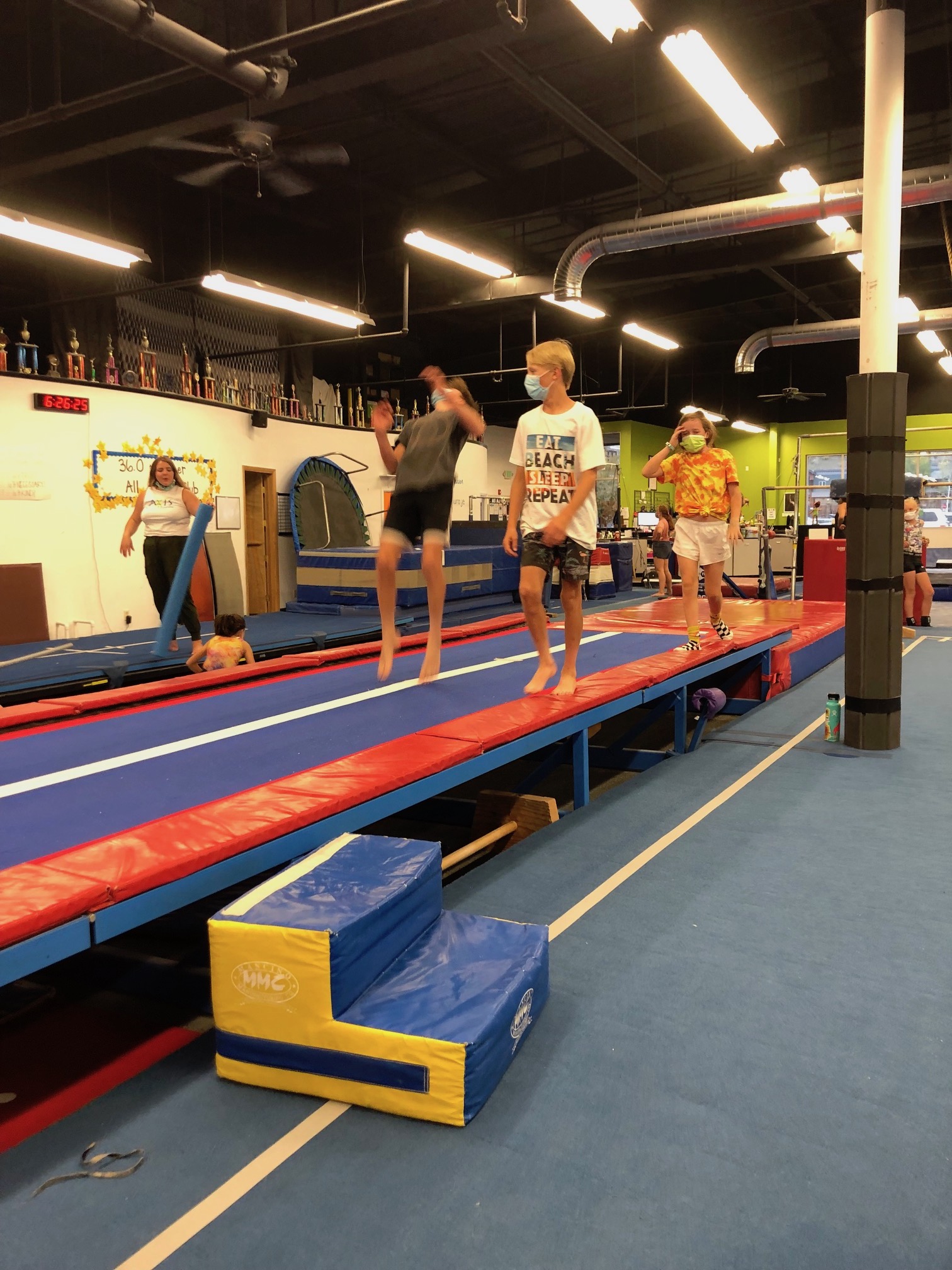 Gymnastics training at Axis!
Updates:  Thanks to a silent supporter, the Freeride Program was able to have Winterstick Snowboards build us custom boards for athletes to use this year during our USASA Sun Valley, ID boardercross competition. These boards were made custom to support younger athletes in this Olympic discipline. Thanks to Mr. GH and Winterstick for making this happen.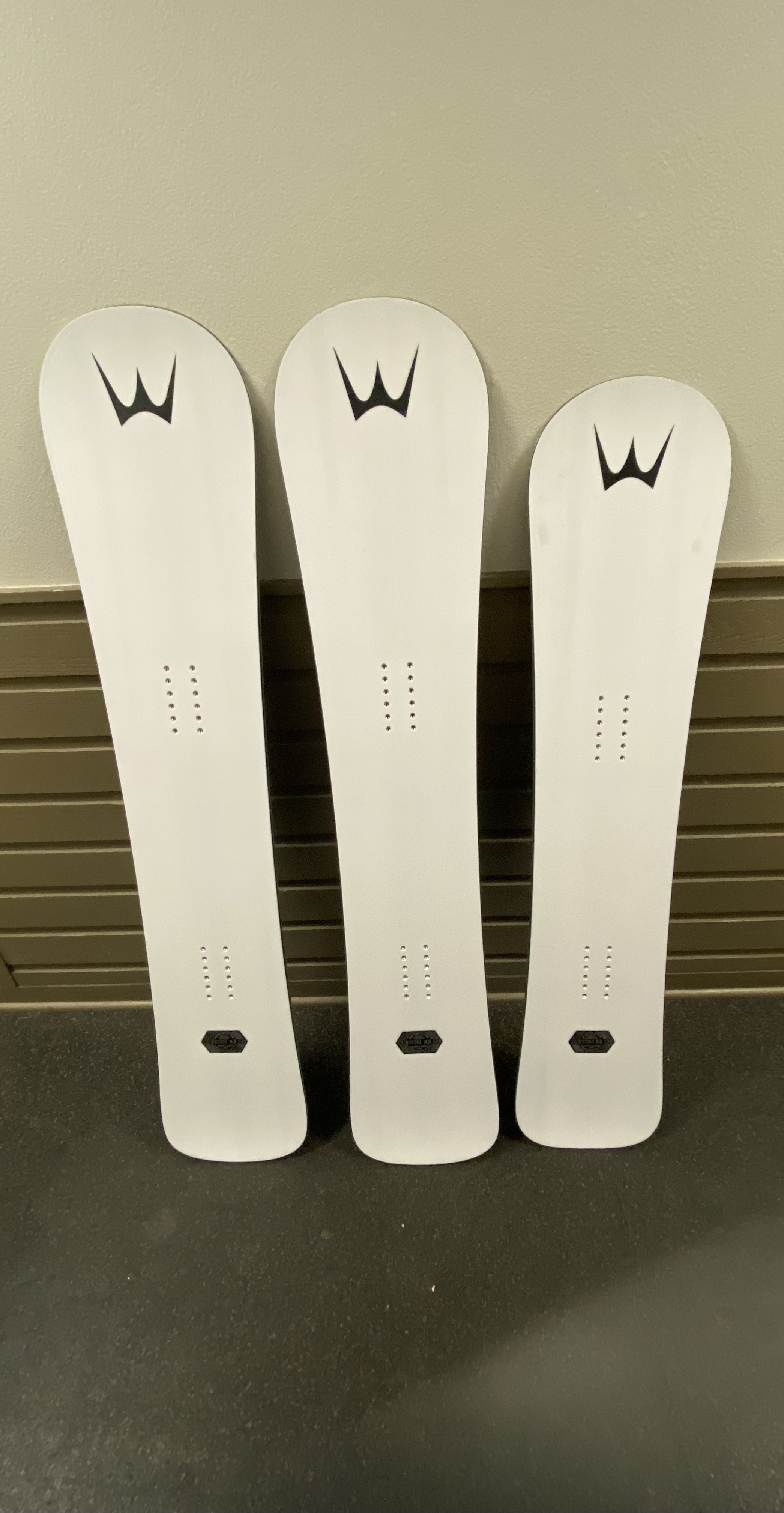 Winterstick Boardercross boards!
We have lots of gear that the Freeride Program is selling at the JHSC Ski and Snowboard Swap (October 15th).  If you're looking for some great used gear, mark your calendar for Oct 15th and come swoop up some gear for the winter.  If you have any questions about our programming, events, or travel opportunities, please contact Program Director, Andy Lex at andy@jhskiclub.org with questions.